If A Sniffer Dog Thinks You Have Drugs You Will Be Kicked Out Of This Festival. Even If You Don't.
People aren't taking the news very well.
People attending Sydney's Above & Beyond music festival this weekend will be denied entry by police if a sniffer dog indicates they have been in contact with drugs. Even if they don't have drugs on them at the time.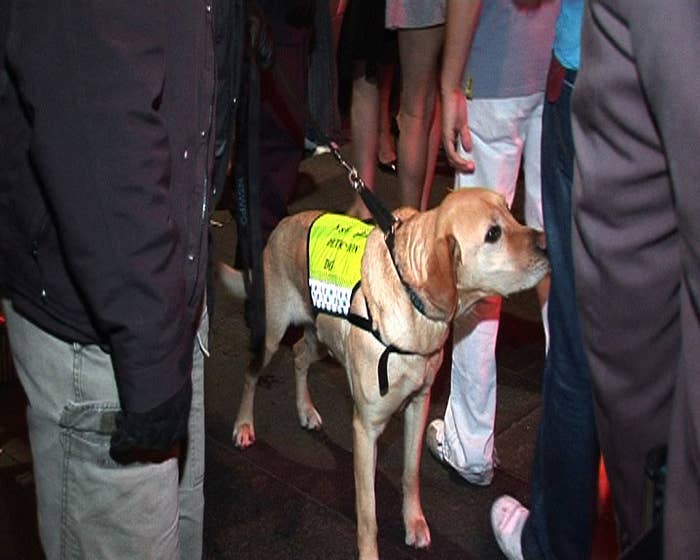 In a statement released on Tuesday night South West metropolitan region commander, assistant commissioner Peter Thurtell, confirmed police will exclude anyone from the venue that a drug dog indicates has, or recently had, drugs on them.
Greens NSW MP David Shoebridge criticised the planned police operation, explaining it wasn't an offence if a drug dog falsely indicated you were carrying drugs.
"We have known for many years that between two-thirds and three-quarters of drug dog indications are false positives where people are not found to be carrying any drugs," he said in a statement.
"It's hard to see how this kind of action by police could be legal, seeing how it involves punishment in the absence of any offence."
Police partook in a similar operation at another Sydney event last month. Shoebridge said those searched and found clear of drugs at Midnight Mafia in May were also refused entry.
A NSW Police media spokesperson told BuzzFeed News the drug dog operation did not mean people would be kicked out of an event just because a dog sat next to them – saying police discretion and due process will still be followed.