8 Tips To Get Through The Cure's Three-Hour Splendour Set
Helping you make sure your Cure experience is just like heaven.
1.
The Cure's playing an epic, three-hour Splendour in the Grass set at 9pm tonight at the Ampitheatre. So we thought we'd line up a few tips to help you get through it.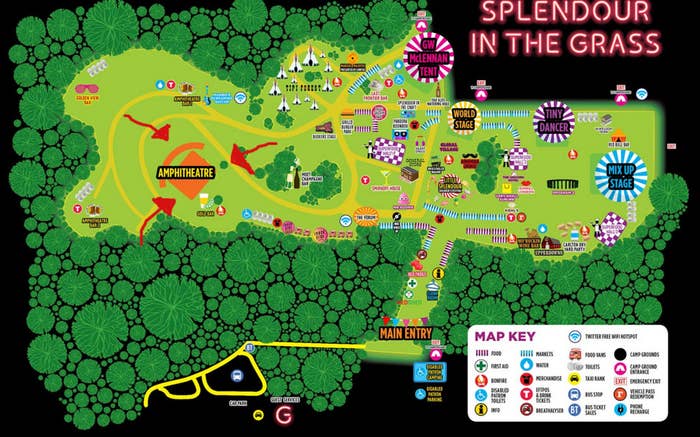 2.
First off, make sure you take a bottle of water. Yes, you'll probably be full up with booze by then, but there will come a time during the three hour set when you'll need something other than vodka or beer.
3.
Here's the nearest toilets to the Ampitheatre. There are closer toilet blocks, see the left of the map, but be warned they're located up one hell of a monster hill.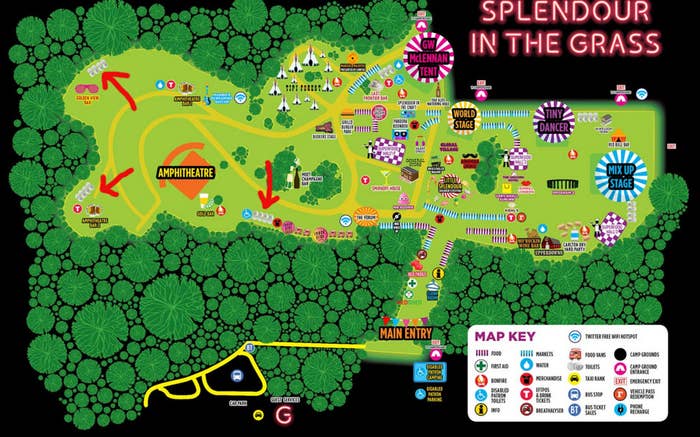 4.
Your phone also *needs* to be charged. Three hours is a long time and you don't want to miss getting the Greatest Picture Of All Time because you killed your battery playing Pokémon Go.
5.
Robert Smith and the lads played in Auckland a few days ago & here's the set list. They had FOUR encores, and didn't play "Lovecats" and "Boys Don't Cry" until the final rush, so be prepared to stick it out. DON'T LEAVE EARLY or you might miss a cracker.
6.
Also, the crowd was absolutely huge last night following The Strokes' 10:30pm set. So know where the exits are to avoid getting stuck in an absolute clusterfuck as you make your way to your car / tent / home.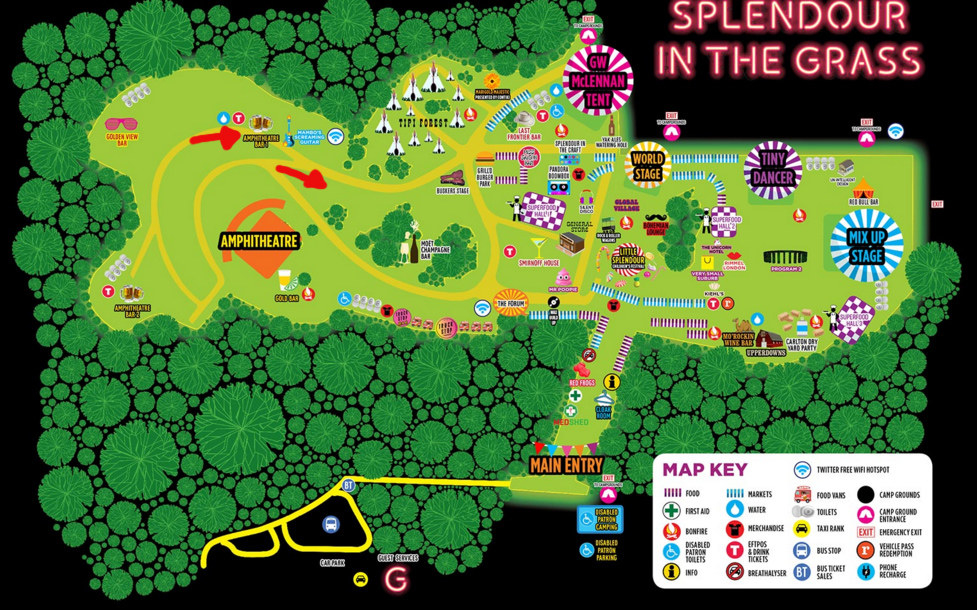 7.
Be honest with yourself and face the facts: in three hours, you're probably going to need to pee at least once. "Pictures of You", "From the Edge of the Deep Green Sea", and "A Forest" are three of The Cure's longer songs during live performances, so that's your chance to skip off to the 'loo. Or just hold it in.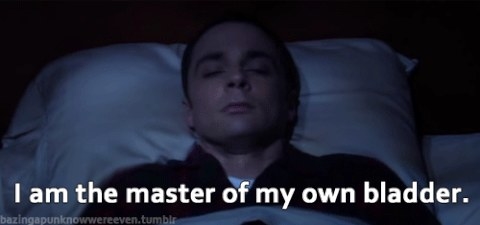 8.
And finally, it's really fucking hot today - but according to the Weather Channel, it's gonna get closer to 16 degrees by the time The Cure take the stage. So maybe take some layers, or wear jeans.
So enjoy yourself, follow the steps, and get a comfy spot for three hours of lush, morose, songs about love.