People Are Angry At This Cafe For Its "European Style" Nachos That "Showcase Corn Chips"
A customer was told the nachos were "not a soggier kind that you are accustomed to that has loads of sauce".
Elmar's in the Valley, a cafe in Western Australia, has faced a social media backlash after it defended the $15 nachos on its menu, saying it was the "European version" of the dish that "showcases corn chips and not copious amounts of sauce".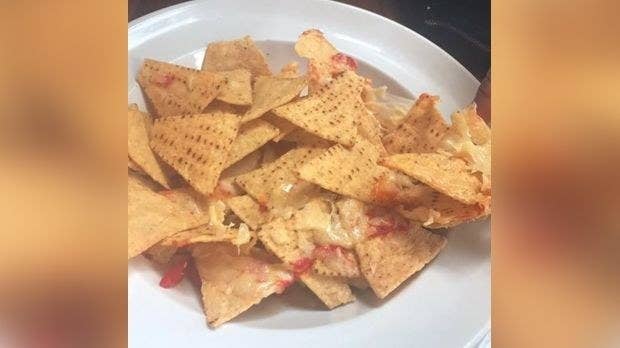 The post has since been deleted, but not before staff at Elmar's replied, telling McCamish that their version of nachos "is not a soggier kind that you are accustomed to that has loads of sauce".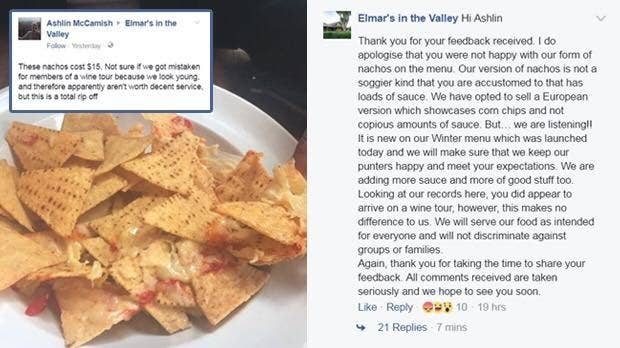 Elmar's management told BuzzFeed News that the image posted of the European nachos "wasn't, in fact, the complete dish served" however they did acknowledge that there was "an issue" with the menu item, which was new.
"Had the customer spoken to the Elmar's team about this on the day they would have resolved the issue right then and there but unfortunately Elmar's staff didn't know about this until it was posted on the Facebook page," they said.
While it appears much of the initial criticism has been deleted from the Elmar's Facebook page, there are still remnants of people angrily commenting on the state of the nachos.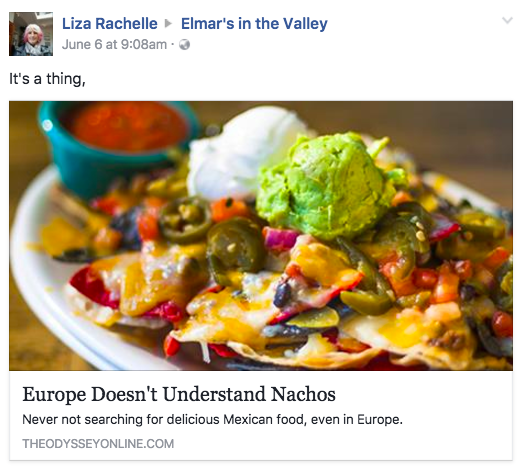 On Monday, Elmar's posted a video showing exactly how they make their nachos. "Elmar's would like to formally apologise for the nachos delivered on Saturday to Ashlin. After the coverage that has been displayed all over some social media sites portraying an unappetizing dish, we acknowledge we made a mistake," it said.
Following the video, many people praised the restaurant for "owning up" to its mistake.

Elmars is offering half-price nachos until June 11.
BuzzFeed News has contacted Ashlin McCamish for comment.