How Would You Wear These Red High Heels?
How would you wear them?
by
,
Tens of thousands of people have waded into a historic and important debate on Twitter: If you bought this pair of red high heels, how would you go about wearing them?
It's a conundrum as baffling as the now classic "how would a dog wear pants?" debate of 2015 – which has spawned countless articles, arguments and memes since two crudely drawn images of a dog wearing pants first hit the internet.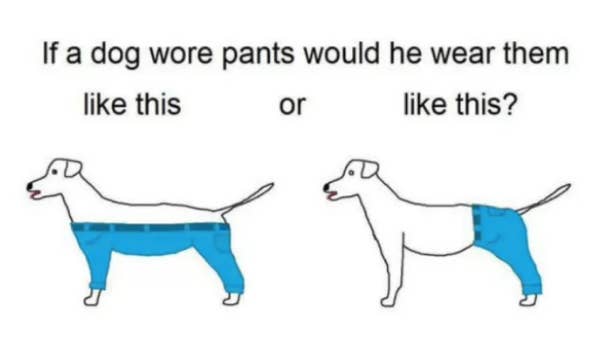 Over 70,000 people have rallied on social media to give their own take on just how one would wear a particularly high pair of heels.
The story began in Japan when Morimatsu, from Ehime Prefecture, sent out a tweet saying she didn't know how to wear a pair of heels she was contemplating buying. "I drew all the possible ways," she said. "It made things more complicated."
The internet, as always, was happy to help out – and offered dozens of ideas.
"Senpai, I think you're supposed to wear it like this."
"It's probably for track and field lol"
"Isn't it like this?"
"It's probably for a fancy album jacket"
"You probably wear it for Cossack dance!"
"There's a possibility like this."
"Is there a possibility that it's supposed to be worn like this?"
A lot of people even thought that the heels might be the secret to Michael Jackson's dance moves.
Morimatsu told BuzzFeed News that she didn't expect her tweet to go viral; she did not buy the heels in the end, but she enjoyed all these "creative ideas."
Oops. Something went wrong. Please try again later
Looks like we are having a problem on the server.
So, how do you think you should wear the red heels?