On the latest episode of Russell Brand's The Trews, the comedian-cum-activist focussed on the government of Indonesia and their treatment of Myuran Sukumaran and Andrew Chan.
The clip focusses on the Indonesian government's acceptance of trades like the tobacco industry and their intense stance on drug trafficking.
As well as police corruption...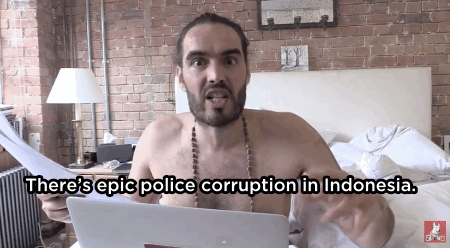 And the harshness of both prisoner's death penalties given their rehabilitation.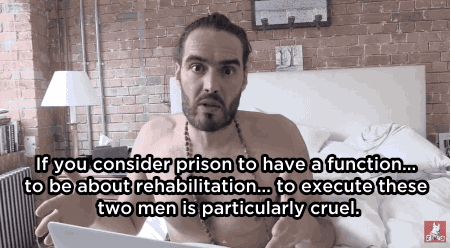 You can watch this video, as well as others here.