UFC Women's Bantemweight champion Ronda Rousey is on this month's edition of Australian Men's Fitness – and she's the first woman to do so.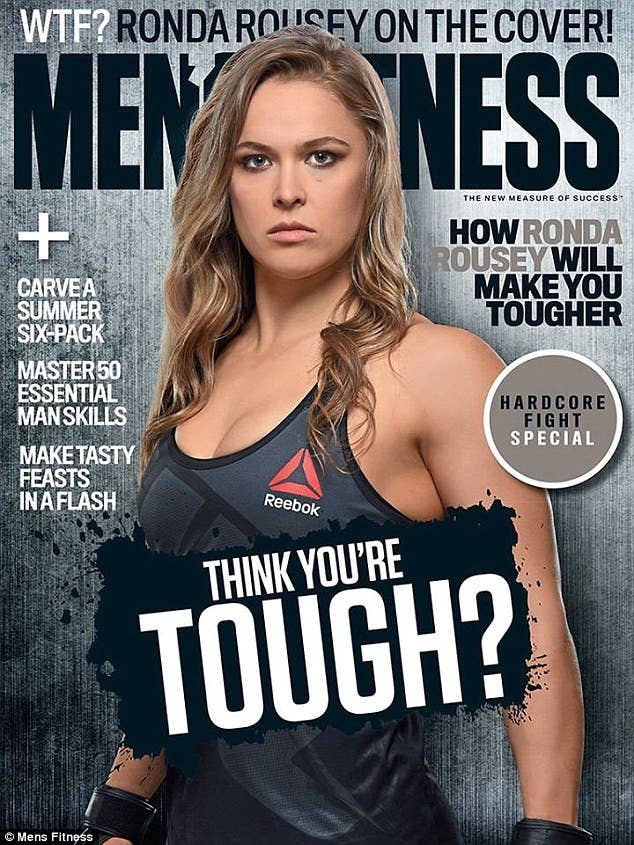 The movie star, former Olympian, and absolute badass features in a special "fight edition" of the magazine, which also has an online interview component that has been partially shared on the magazine's Facebook.
Reactions to the announcement was mixed, with many applauding the magazine for the decision.



However some weren't as pleased, with many upset that a woman was appearing on a magazine "for men".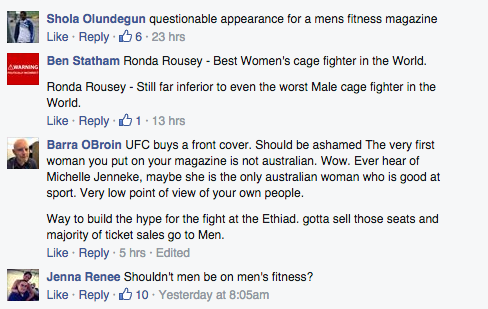 And others questioned Rousey's gender.



Whatever the case, Rousey is undefeated in the UFC and will continue to attempt her steamroll through the competition at UFC 193 in Melbourne, Australia.