This is 14-year-old Emma Kitchen and her father, Mike. They live in New Philadelphia, Ohio.
About two years ago, the Kitchens built and then moved into a new house. Recently, Emma's dad decided to expand the basement into a bar area. "My dad's a really handy guy so he helped build most of the bar by hand," Emma told BuzzFeed News.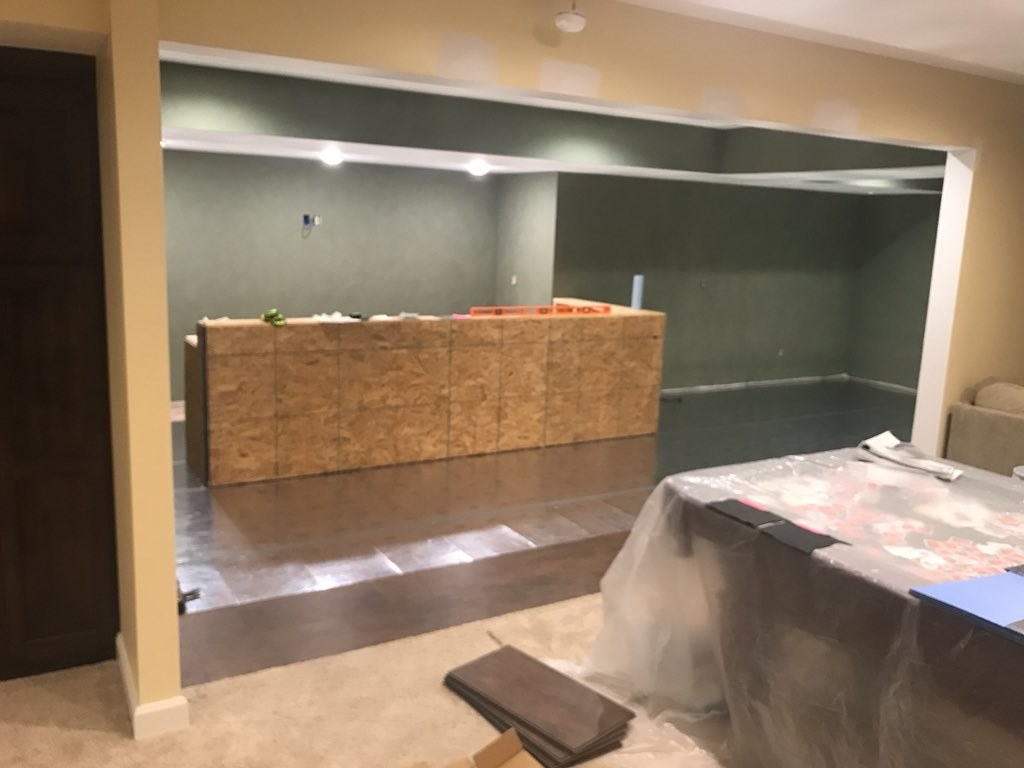 This past weekend, Mike began painting the basement area and, on a whim, he called on Emma to bring her phone downstairs so he could make an "informative video" about the process. The video is all about painting, drinking alcohol and Pitbull's song Fireball, which is playing in the background (he was downing Fireball whisky, obviously).
While Mike's video is available on a new YouTube channel, Emma tweeted out the tutorial as well (and that's when it really took off). "It went so crazy," said Emma. "He loves to embarrass me so this whole thing was great for him."
So far the two-minute clip has over two million views and 38,000 retweets. Seems like Mike is on to a winner. People were very impressed with Mike's tutorial...
And some even posted their own dads trying out some drunken-handiwork.
"A lot of people really like his goofiness," said Emma. "It's overall been a really good experience, except it's encouraging him to keep dancing like that around the house."