Australia's multi-million dollar cannabis industry went mainstream on Monday night, as ABC's Four Corners profiled both the burgeoning cannabis trade and a host of Big Players in the market — but the country's patients and black market suppliers aren't impressed.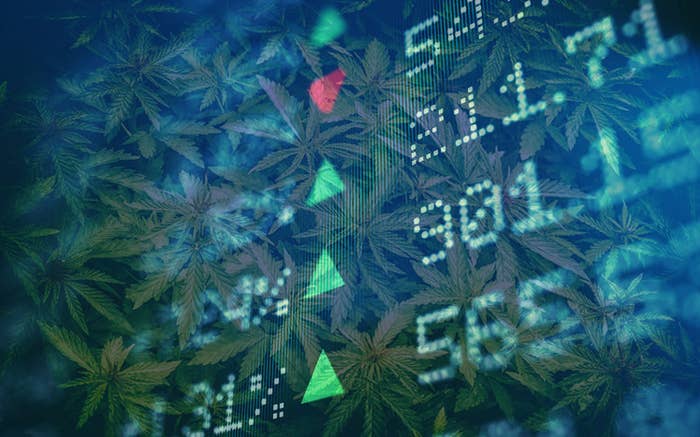 The ABC's deep dive into Australia's "Green Rush" offered a glimpse into how many of Australia's high-profile cannabis business ventures (AUSCANN, Medical Cannabis Ltd., and CANN Group) aim to build an industry from scratch.

In social circles and online, many cannabis activists feel as if big business has arrived to profit from their efforts. For parents of children who require medical cannabis while struggling to access or afford the drug the arrival of larger, ASX-listed companies, is troublesome.
Federal minister for health Greg Hunt said in the program that the Commonwealth was not proposing the legalisation of recreational cannabis, but that it was a matter for the states and territories.
When asked about the influence of political lobbyists in the space, Hunt confirmed he had met with multiple firms.
"I have met with international firms and I've met with Australian firms, people are all talking about access to the Australian market and access to the regime," Hunt said.
Medicinal cannabis is legal in Australia already, but there is a complicated process involving two approvals, the federal government, and state governments standing in the way of patients and medicine. On top of this, many GPs don't feel they know enough about the drug to prescribe.
The government announced earlier this month that it had green-lit a single-approval process, meaning Australians who qualify could gain access in as little as 48 hours, but that pathway becoming a reality is still months away.
Steve Peek, whose daughter Suli used medicinal cannabis before she died last year, told BuzzFeed News he was angered by the continued glorification of "pot stocks" in Australia, as the industry continues to grow. "They don't ever mention patients," he said. "When you have a sick child, you know what the real issues are. You know it's unaffordable. If they go broke they deserve it."
Greens leader Richard Di Natale called the episode "fantastic" and said it highlighted the "enormous potential of the medicinal cannabis industry", while former deputy prime minister Barnaby Joyce bemoaned calls for the drug's legalisation.

For many, the rise of the "Green Rush" in Australia elicits mixed emotions.

"Patients have been forgotten in all of this, it seems," medicinal cannabis campaigner and producer Jenny Hallam told BuzzFeed News. "On one hand, it's good to see things progressing...but it's sad to see how money hungry people have become.

"People just don't want to die, and they can't understand how the government can keep putting profits before their lives," said Hallam.

On Twitter, and in the various closed Facebook groups used by the Australian cannabis community to congregate and communicate, the mantra of "profit over people" has been a common reaction to the rise of big business in the cannabis space.

"We fucking campaign for years and get nowhere, and then it finally gets some steam when big business finally decides to get on board so they can cash in," wrote one user.
According to a former investor in Australia's cannabis industry, the country's black market producers, and the users who have had to rely on them for medical cannabis, are faced with a tough decision: complain about, and ignore, the legal trade slowly growing around the country, or work to be a part of it.

"It's brutal," they said, "but that's the reality."