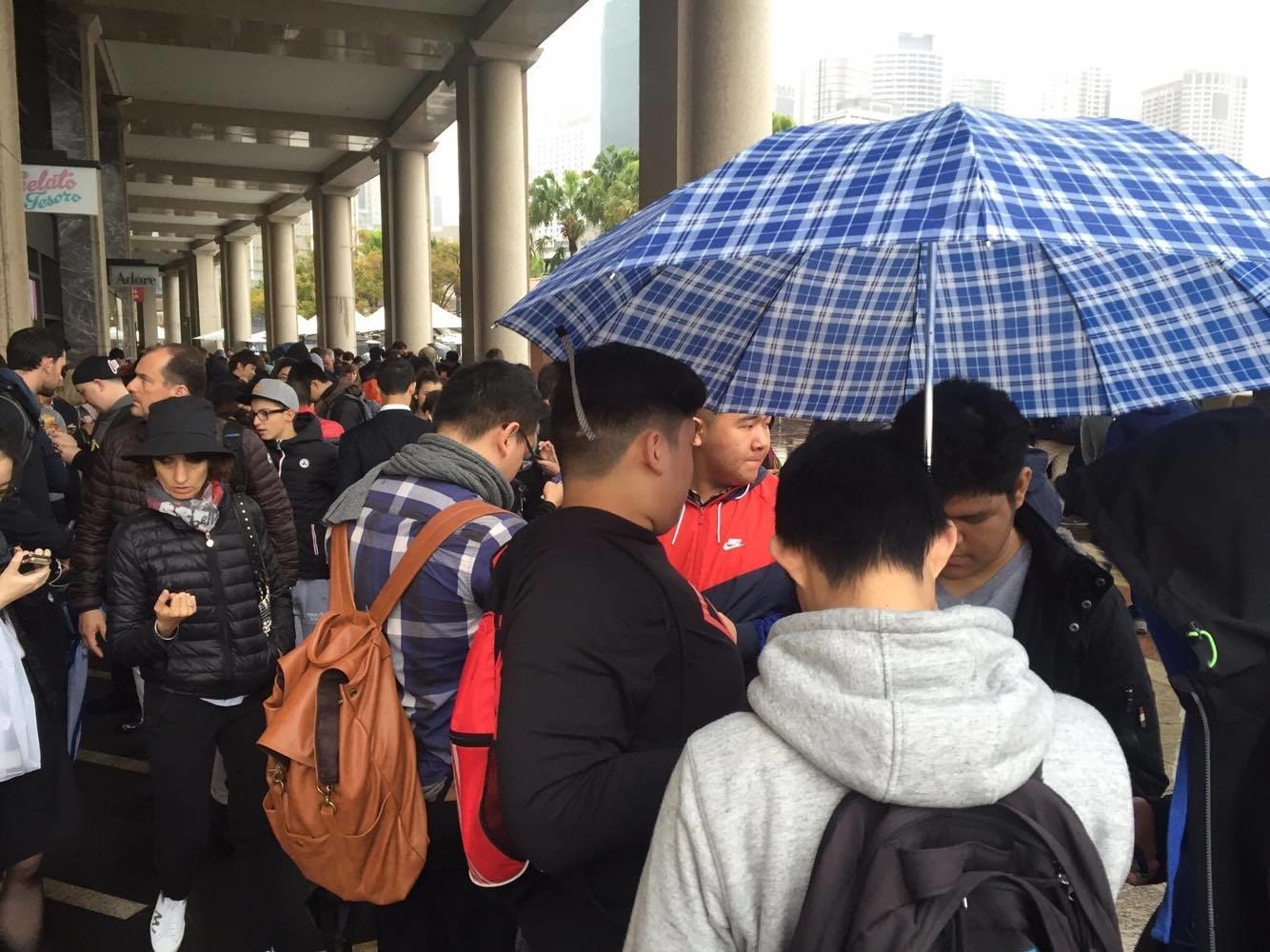 Hundreds of people arrived at the Sydney Opera House in Australia at around midday on Wednesday as a mass drop of Pokémon Go lures was set up by the venue.
The event attracted a big crowd of players, burying their heads in their phones as they searched through the Pokémon being attracted by the six or so lures that were refreshed by the Opera House every 30 minutes. The shopping pavilion immediately in front of the Opera House's iconic sails was full of people seeking shelter from the pelting rain.
"I found out about it on Facebook," Carlingford resident, Peyton, told BuzzFeed News. "It was promoted on my feed and I was like 'OK'."
"To begin with I just hopped on to the bandwagon. It seemed like a cool app and there was heaps of hype, so that's why I downloaded it. Then I was like 'hey, this is really cool'."

David, from West Ryde, had stopped off at the Opera House after his university class, using his two-hour break to play the game.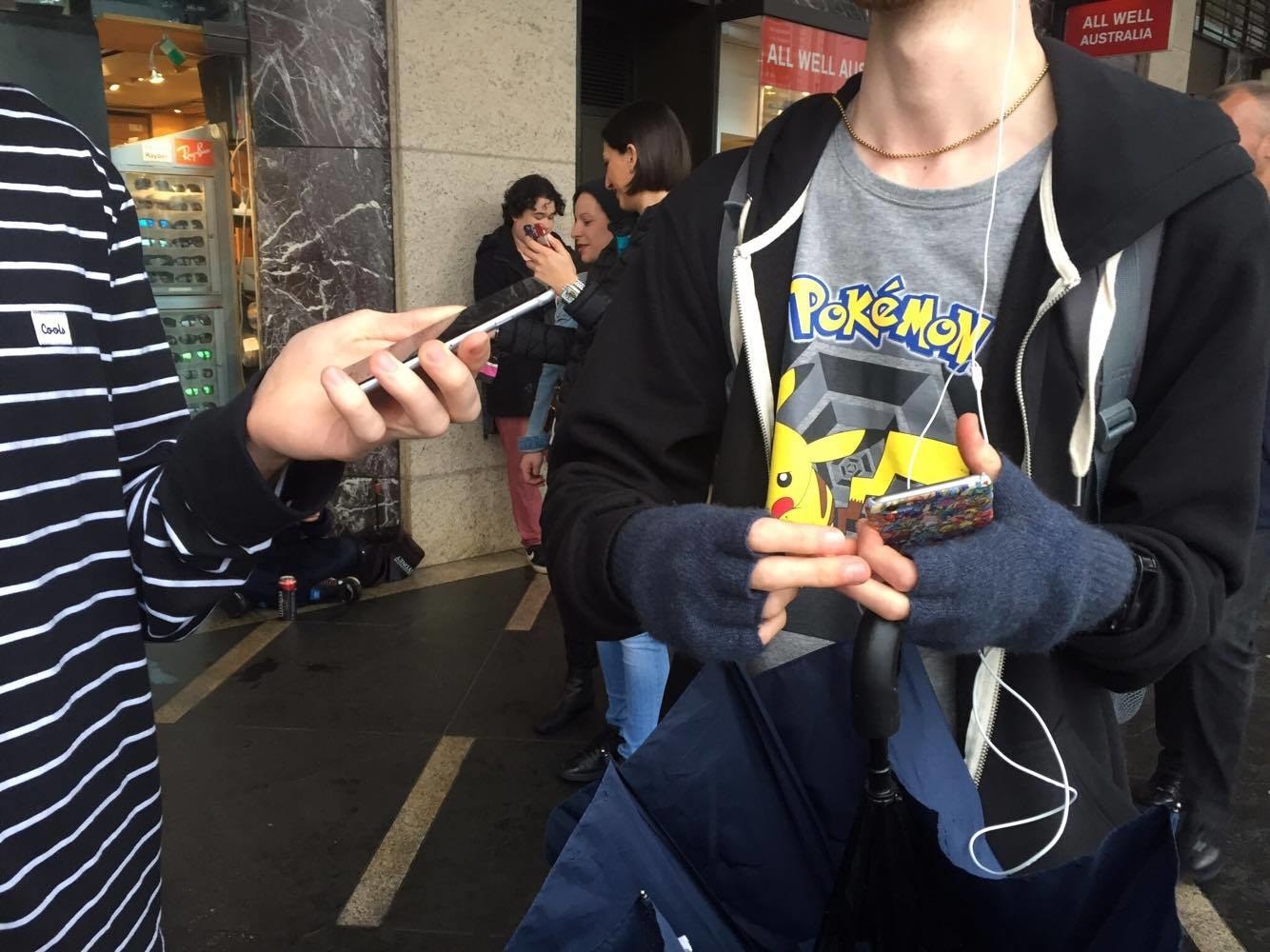 "I just came here from uni, actually. I had a two hour break so ... Actually I came a bit late. Pretty much as soon as class finished I caught the train and came here. On my way here I caught a Dragonair. So that's pretty good."

Clusters of people were scattered across the Opera House's forecourt, with circles of friends connected by pointed out elbows and the heads down posture of 2016's Pokémon Go trainer.
"If you all make your way to the actual Opera House," an Opera House employee called, "we have set off lures there too. There's free wifi." Despite her pleas and the promise of free wifi, most stayed under the cover of the shopping pavilion, some 100 metres from the Opera House itself. "I would but I don't want to walk in the rain," a girl told her friends.

"I couldn't catch it," a tattooed man in Adidas hoodie and shorts could be heard telling his friends. "I tried everything. I used all my Poke Balls, I used all my Razz Berries. Fuck."
Omar, who works at an ice cream shop in the middle of the Pokémon mayhem, told BuzzFeed News the increase in business brought in by the Opera House's multiple Pokéstops and lures was a "really, really good thing".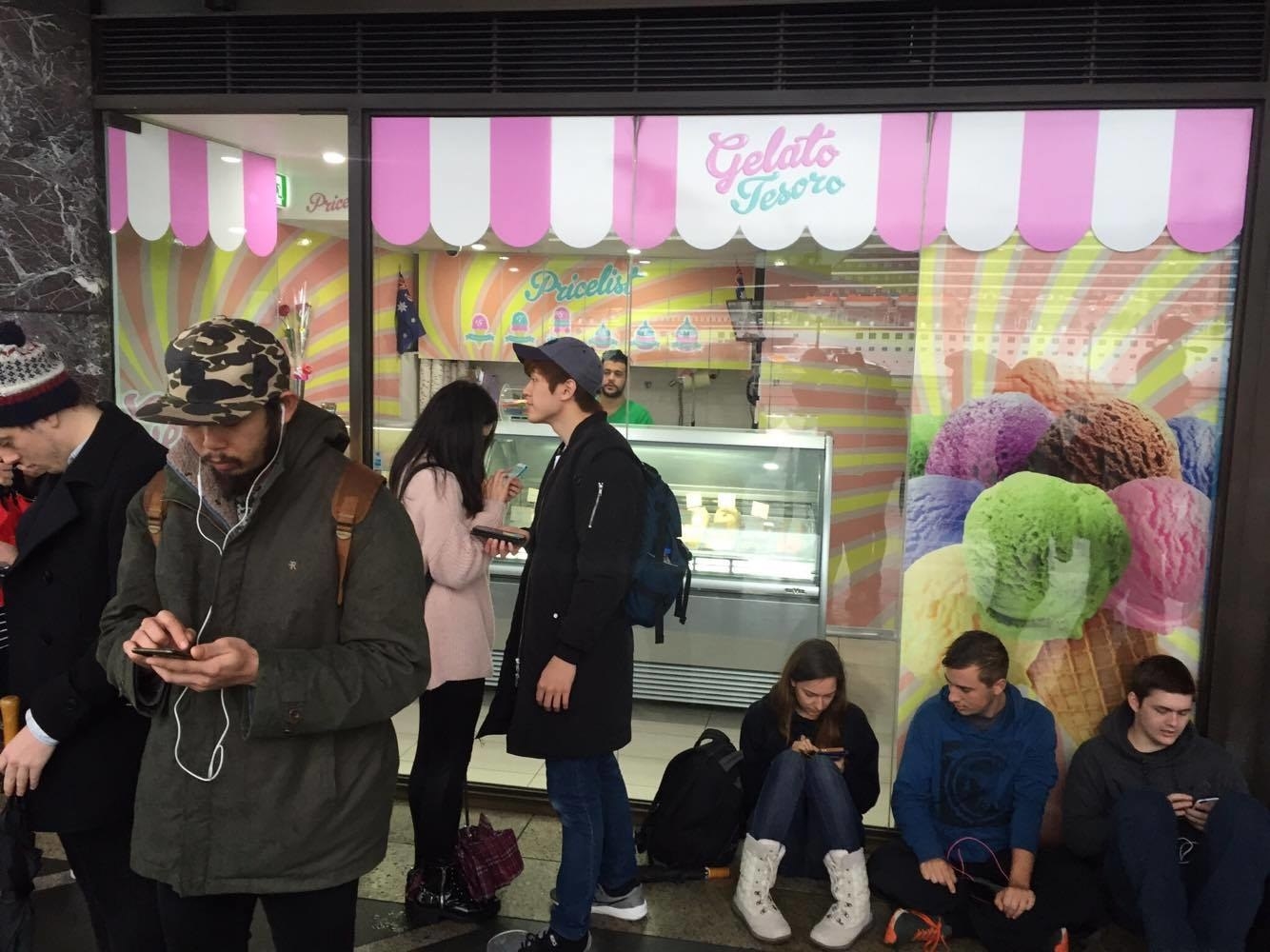 "It has been really good," he said. "Really good for business."

"We used to close at 9p.m., now we close at 11p.m. People are here all the time."