Pokémon Go Is Already Crushing Your Favourite Apps
This can only mean good things for everyone's fitness levels.
A report from online analysis company Similar Web predicts Nintendo's latest Pokémon game, Pokémon Go, will surpass Twitter in daily active Android users in a matter of days.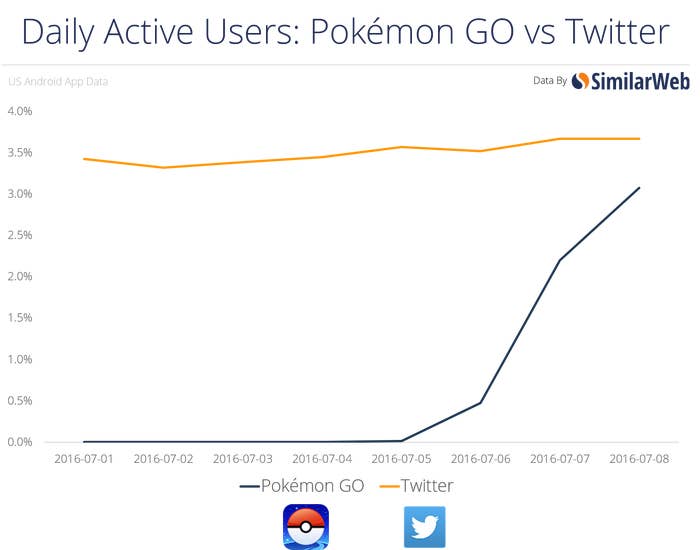 The report comes as Nintendo's stock continues to surge. By Sunday night, it was up 19% with no signs of slowing down.
Users are also spending more time on Pokémon Go than WhatsApp, Instragram, Snapchat, and Facebook Messenger – and it hasn't even been rolled out worldwide yet.
The average time spent on Pokémon Go is just over 42 minutes a day. Its nearest rival, the Facebook-owned WhatsApp, has an average time of 30 minutes.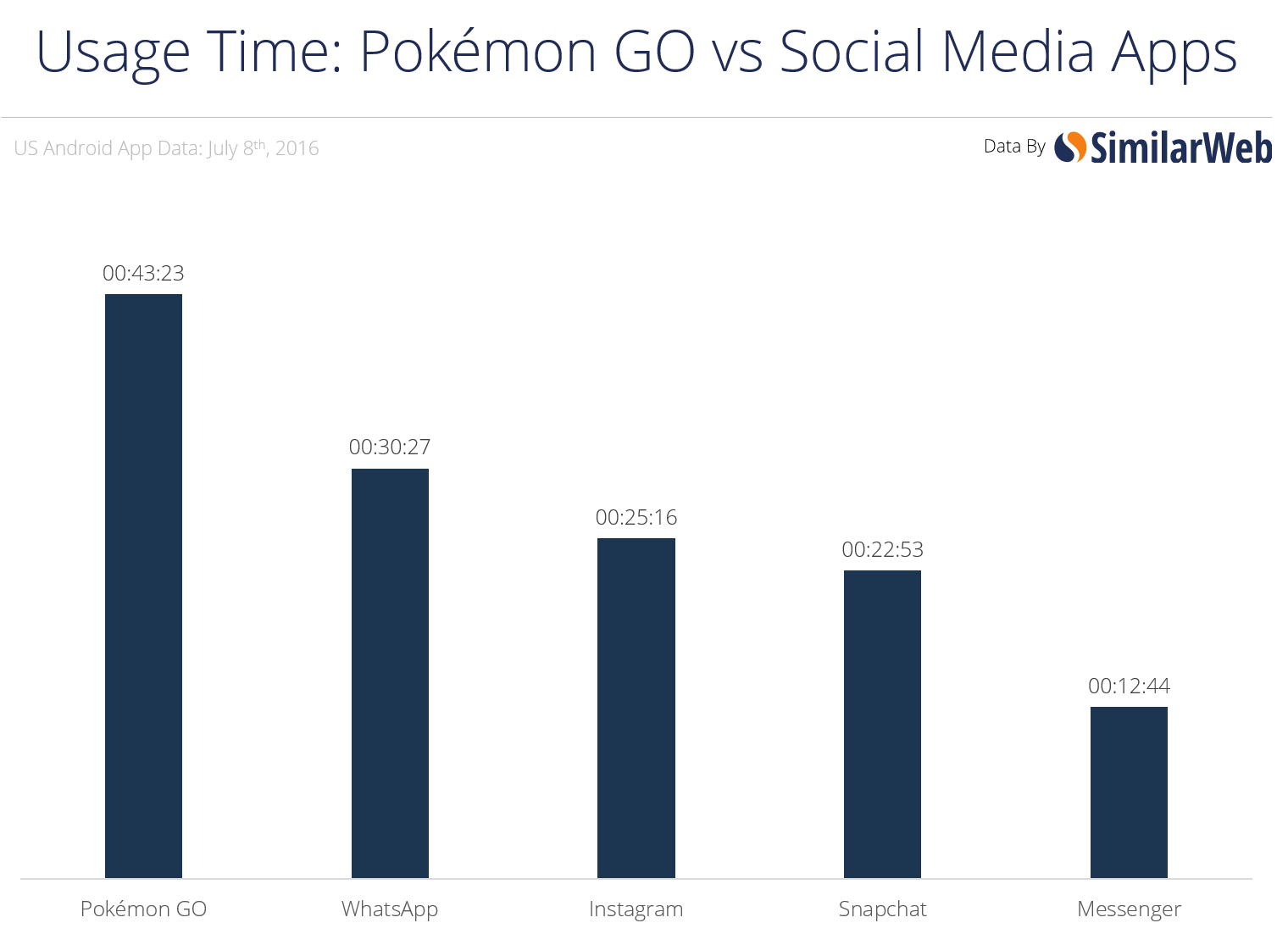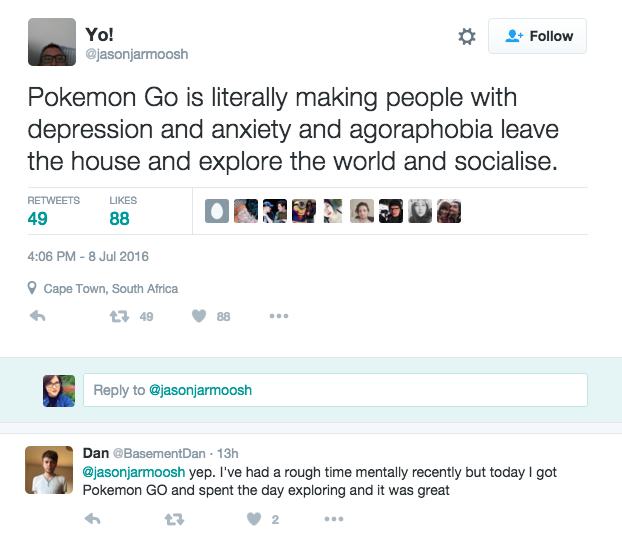 The worldwide rollout of Pokémon Go was stalled last Friday after server issues caused the game to glitch and lag, forcing many users to find a workaround in order to download the game.