The national plebiscite on same-sex marriage will be held in February 2017, reports The Sunday Telegraph.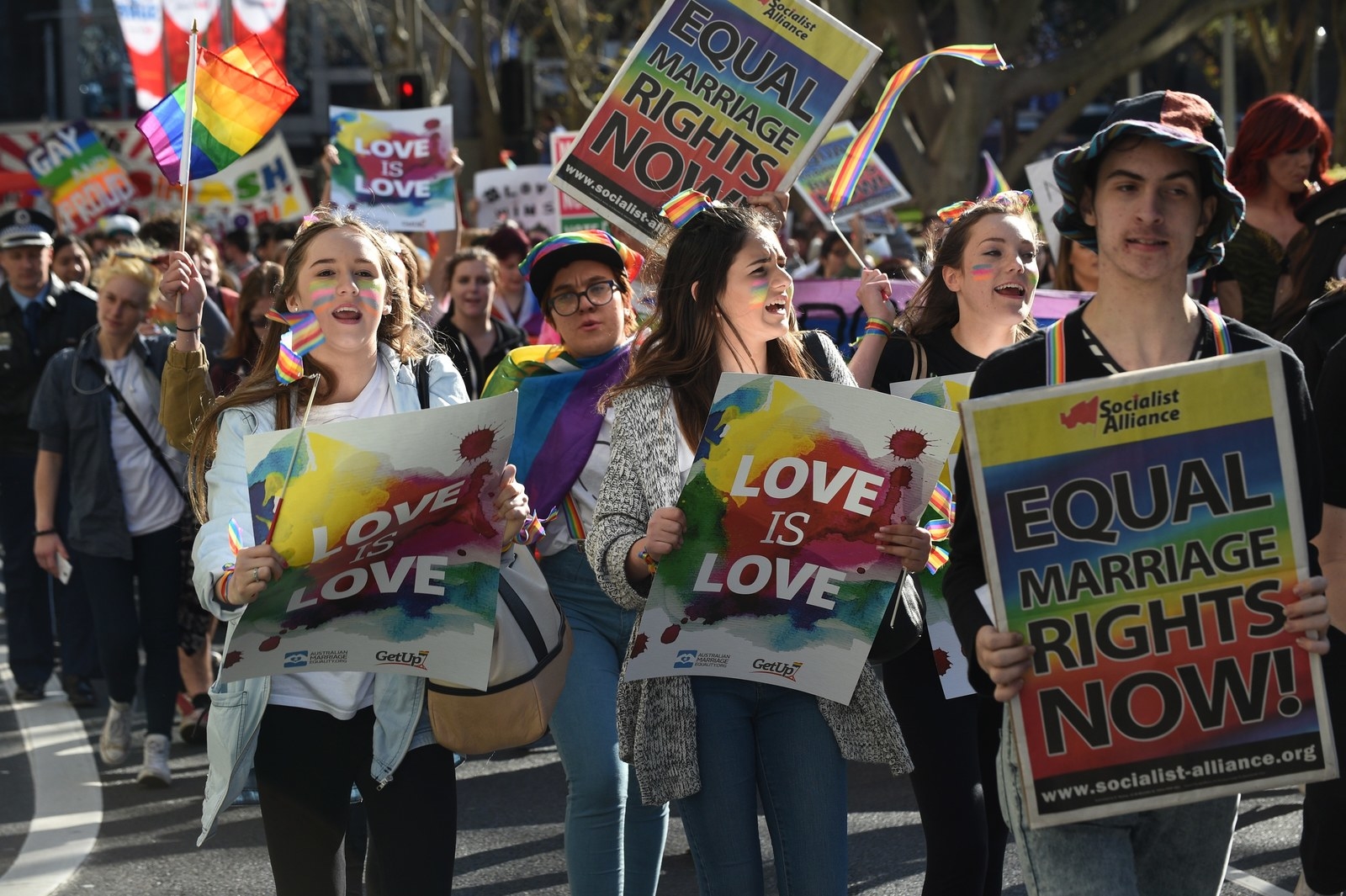 After much consideration, it is reported that the question voters will be asked is: "Do you approve of a law to permit people of the same sex to marry?"

Australian prime minister Malcolm Turnbull is expected to announce the decision in September, backtracking on his election pledge to have a national vote on same-sex marriage by the end of the year.
Australian Marriage Equality (AME) have called on the reform to be quick and fair.
"It's time gay and lesbian Australians were treated with the same dignity and respect as their friends, family members and colleagues", said Australian Marriage Equality Chair, Alex Greenwich.

"We did not ask for a plebiscite, but if one is being imposed its vital the question, process, and timing is fair and delivered in consultation with the LGBTI community and all political parties."

The AME has also asked the government to work hard to ensure there is no public funding provided to either sides of the campaign.
A BuzzFeed News analysis shows that a clear majority of the Australian parliament is in support of same-sex marriage for the first time in history.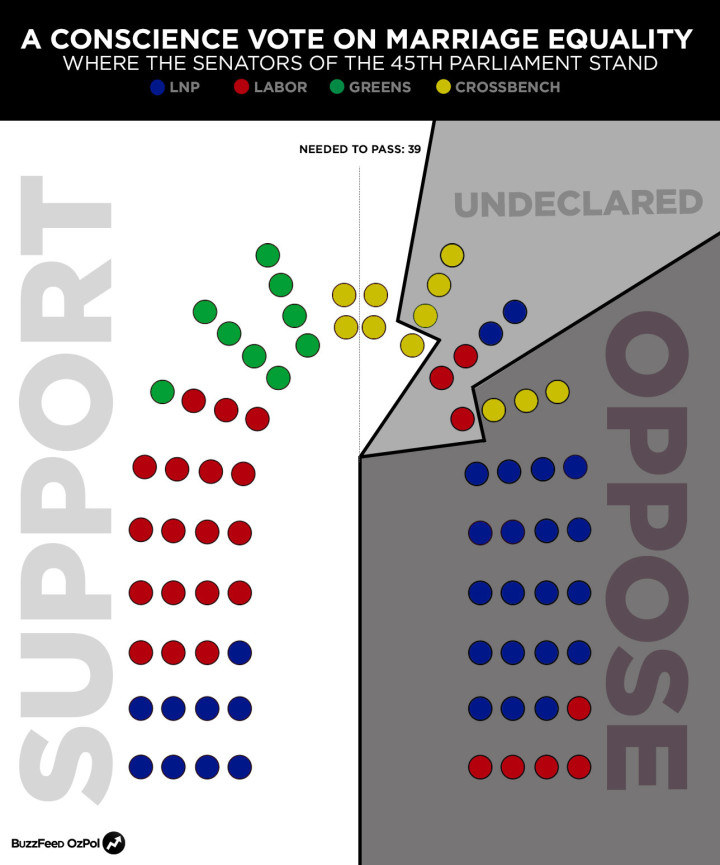 BuzzFeed News counted 41 senators in favour of marriage equality with 27 in opposition. Thirty-nine votes are needed for legislation to pass the upper house. Fourteen of the 20-senator crossbench are in favour of same sex marriage.
Labor party leader Bill Shorten is reportedly set to launch a last-minute bid to legalise same-sex marriage with a private members bill with a vote of the parliament in the coming weeks.

Managing Director of the Australian Christian Lobby, Lyle Shelton, who opposes same-sex marriage, told BuzzFeed News that it has been "obvious for some time now that it wouldn't be good to have a plebiscite pre-Christmas."

"We have to wait and see," he said. "it's obvious that the cabinet hasn't considered this yet and we have to wait and see ... It would seem that the obvious thing, and I've felt that this is the obvious thing for quite some time now, is that it wouldn't be good to have a plebiscite pre-Christmas ... But we really have to wait for the cabinet to announce something."


Looks like there are no comments yet.
Be the first to comment!