Thousands of people are trolling Cracker Barrel's social media because of a post by Bradley Byrd, who said he just wanted to know why his wife, an employee at the store for 11 years, was fired. On top of that, he says his wife got fired on his birthday.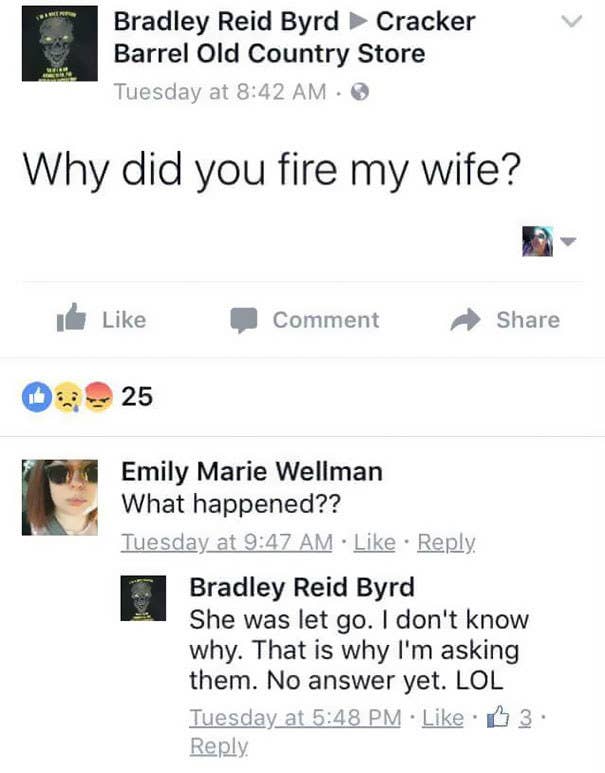 Soon, people started rallying behind Brad and his supposedly unemployed wife...
They were commenting on the page, demanding answers...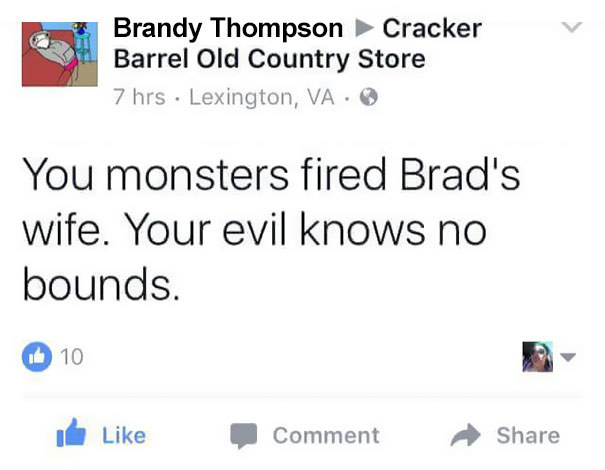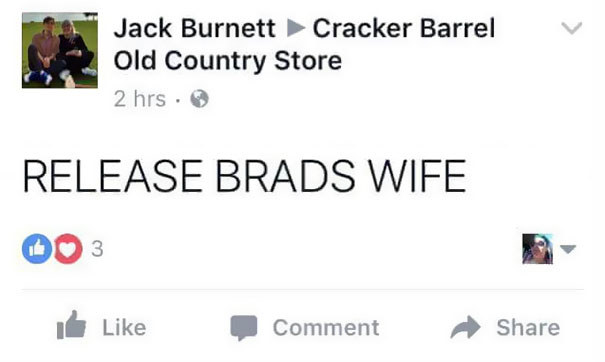 Made memes...
And eventually the hashtag #bradswifematters was created.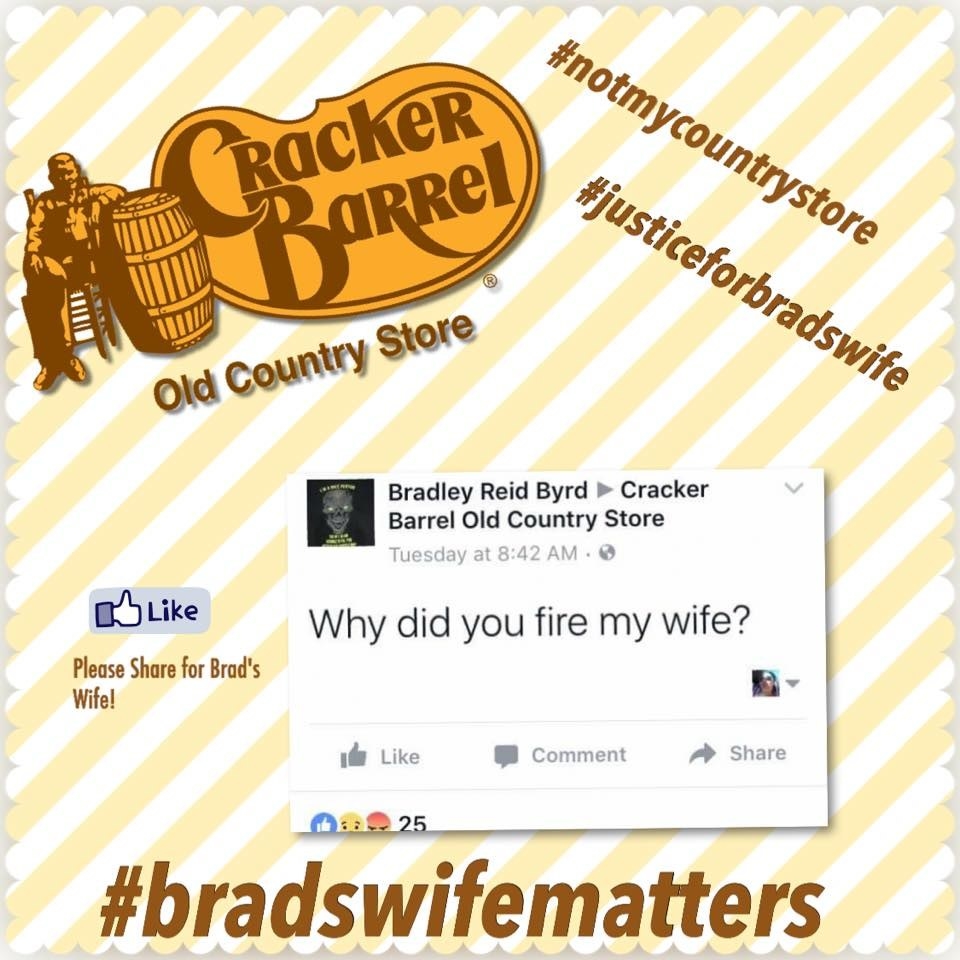 Hell, whole Facebook pages were set up in an effort to rally support for Brad's wife.
But the whole thing REALLY blew up when comedian Amiri King, who has 2 million followers on Facebook, brought attention to Brad's quest.
Cracker Barrel, a US chain of restaurants with gift stores, has now turned off the ability to directly comment on the page. However, you can still comment on the links they are posting, which of course people have been doing.



Brad also posted an update to his Facebook page earlier on Thursday to let everyone know he STILL hadn't heard from Cracker Barrel.
Hopefully, there will be answers soon.
BuzzFeed has reached out to Brad and Cracker Barrel for comment.