Homeless men sleeping rough in Manchester were some of the first on the scene after a bomb went off during an Ariana Grande concert on Monday night, killing 22 people and injuring more than 50.
Multiple men told media outlets how they cradled injured people and "pulled nails" from the faces of children who had been within the blast's radius. One was 35-year-old Stephen Jones. In an interview with ITV News he described the moments following the blast.
Jones' appearance on ITV was widely shared, with people praising his courage and kindness.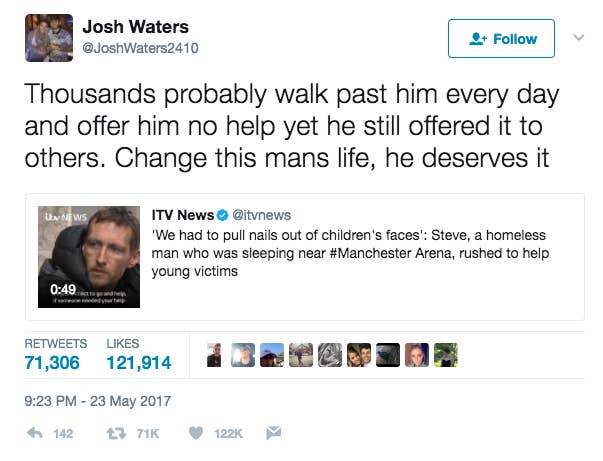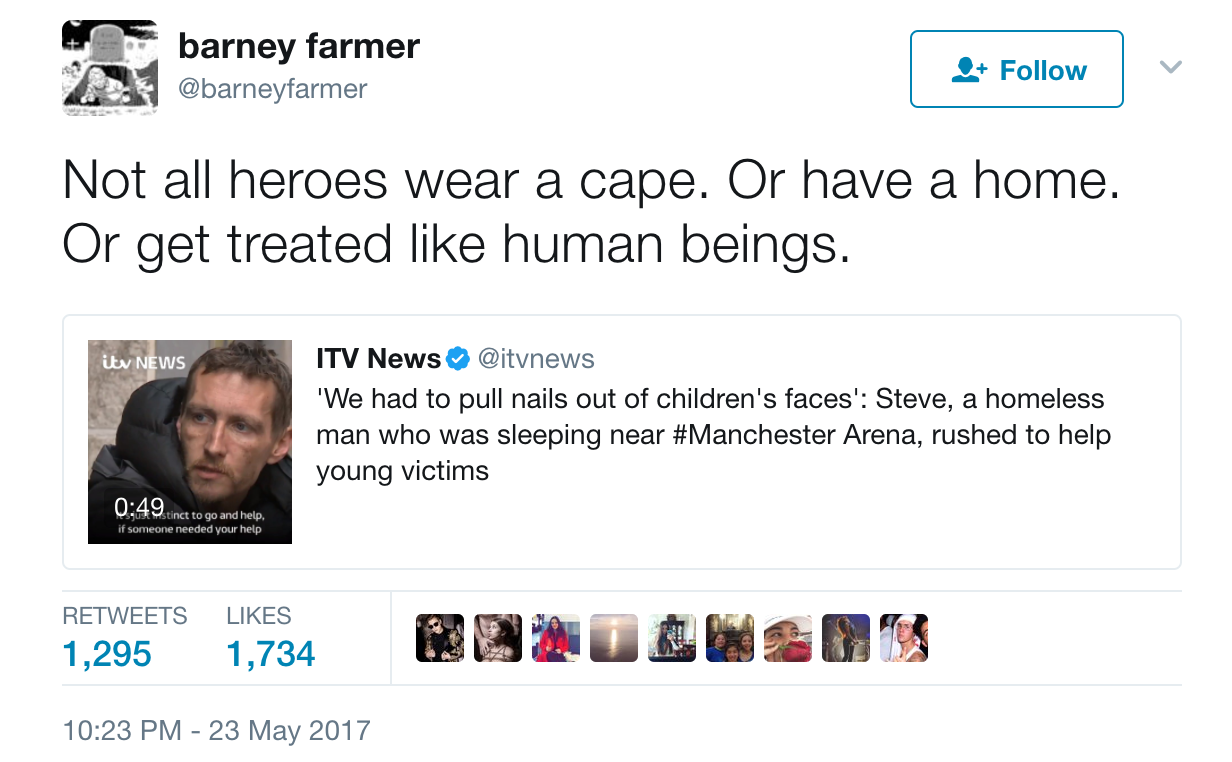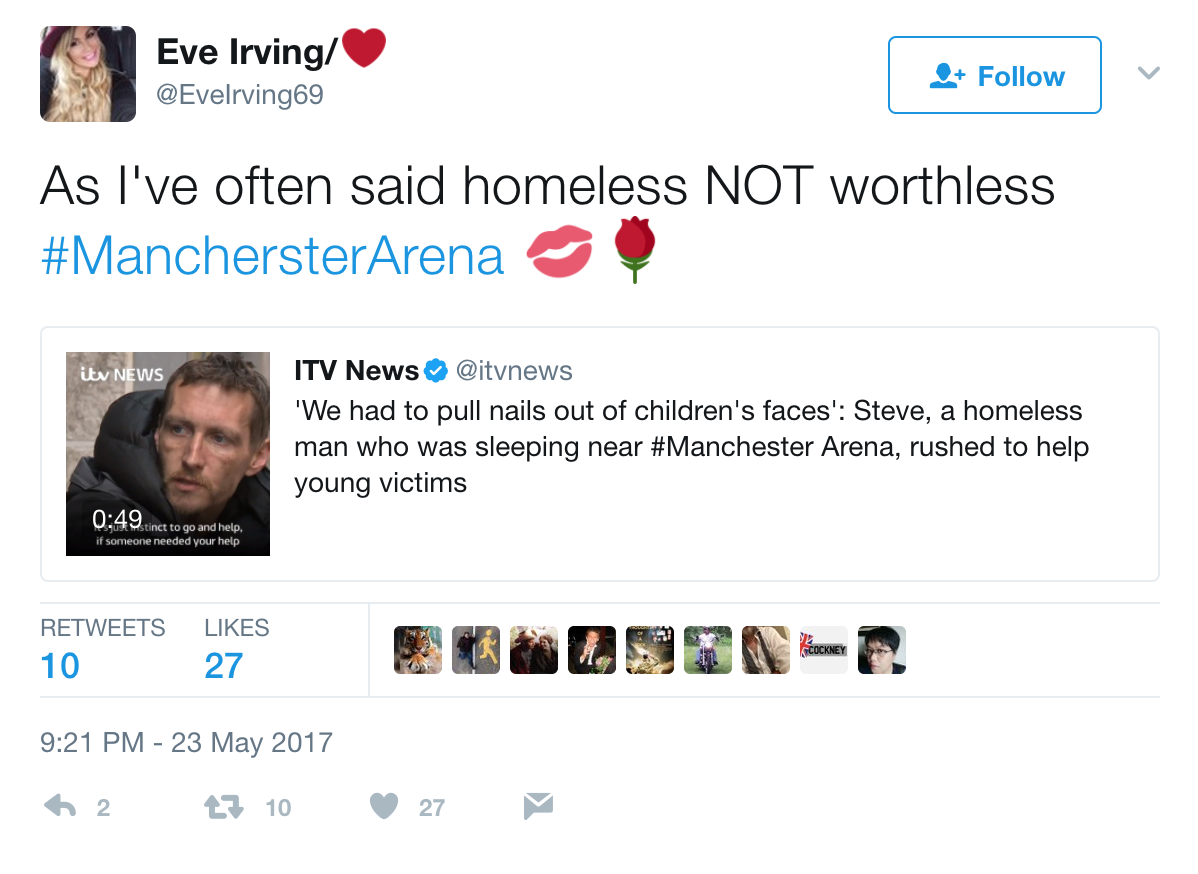 There have been multiple campaigns to find him accommodation and food, including one that has surpassed £26,000.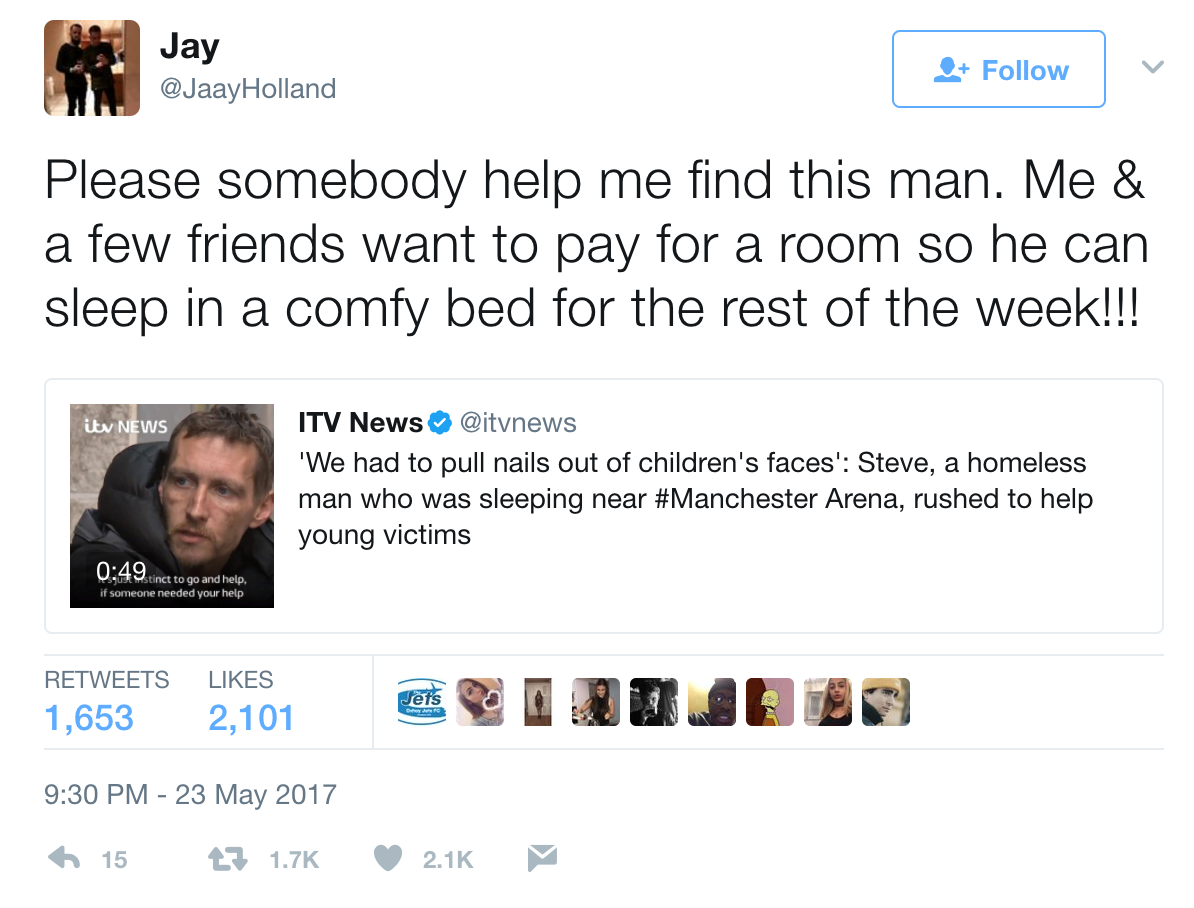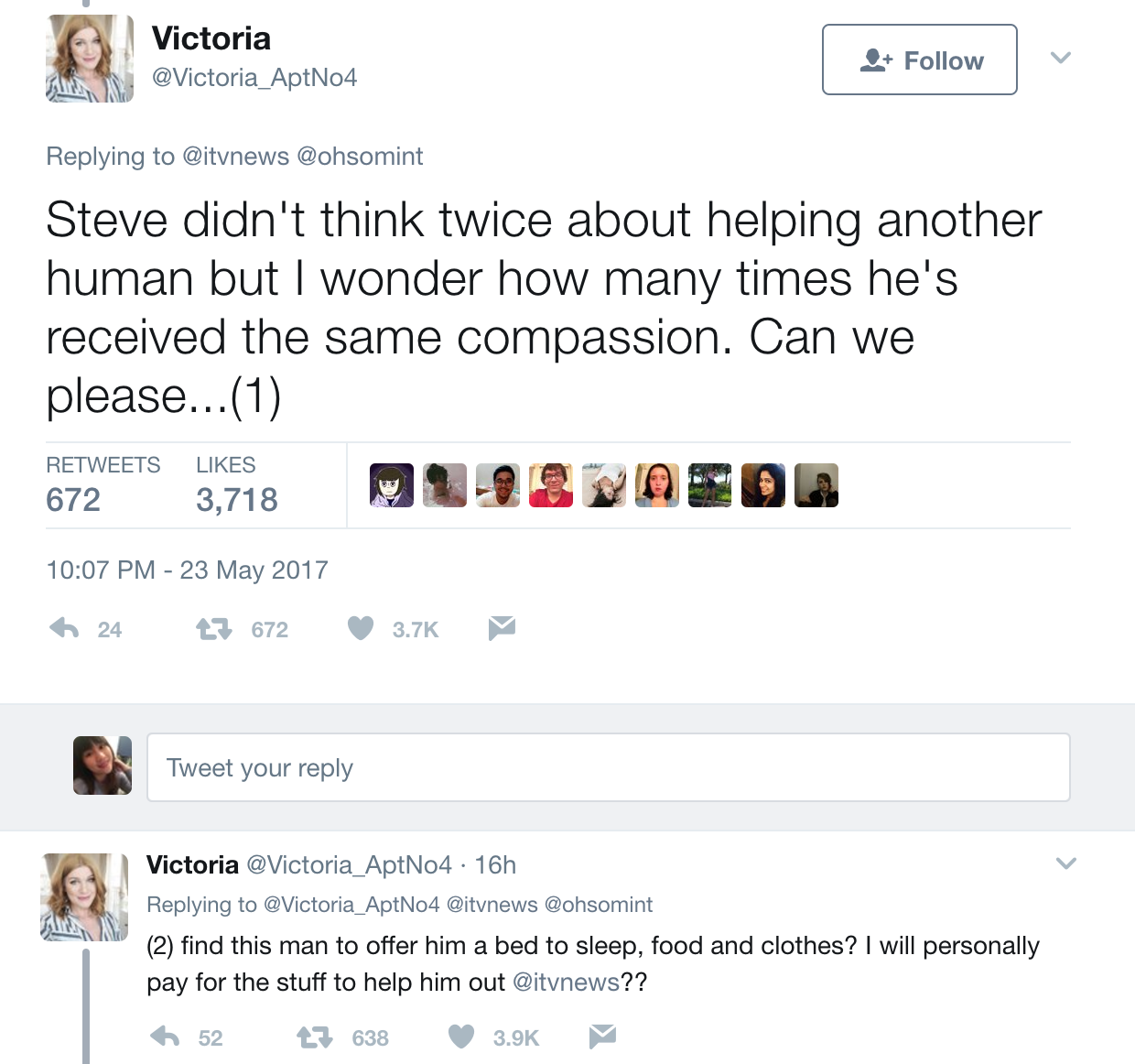 The son of West Ham football club co-chairman David Sullivan then tracked down Jones and offered to pay his rent for six months.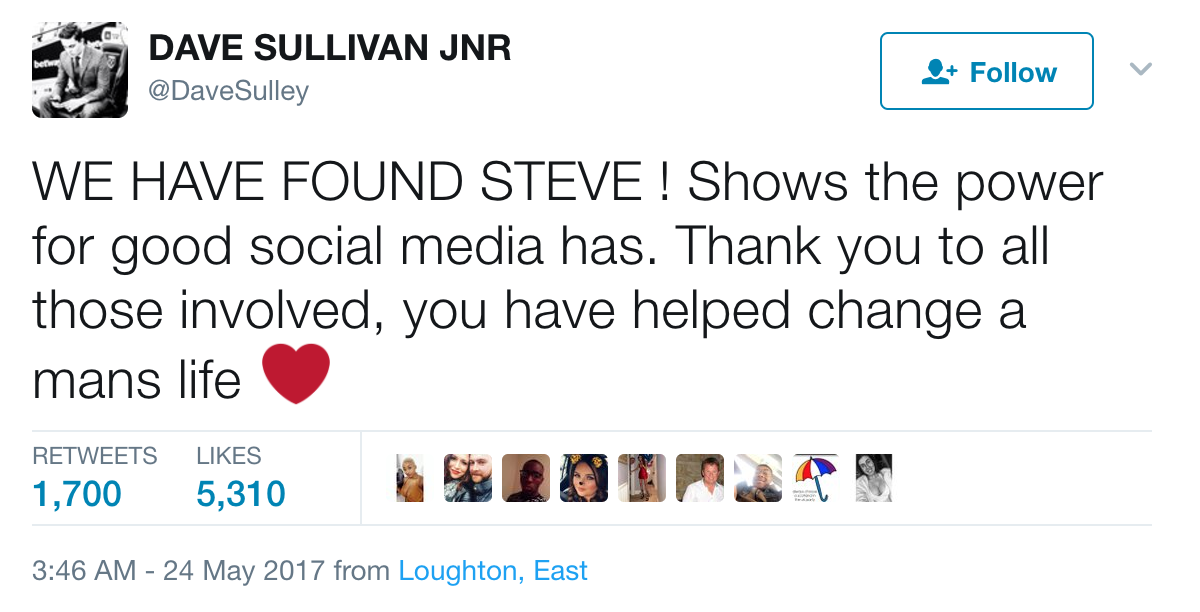 Another homeless man who rushed to the rescue was 33-year-old Chris Parker, who was begging near the foyer of the arena when the explosion happened.
Parker was also hailed as a hero.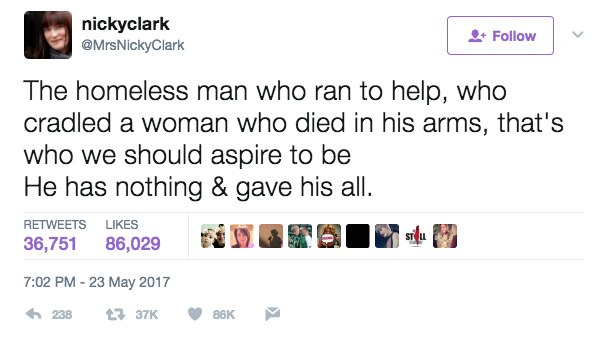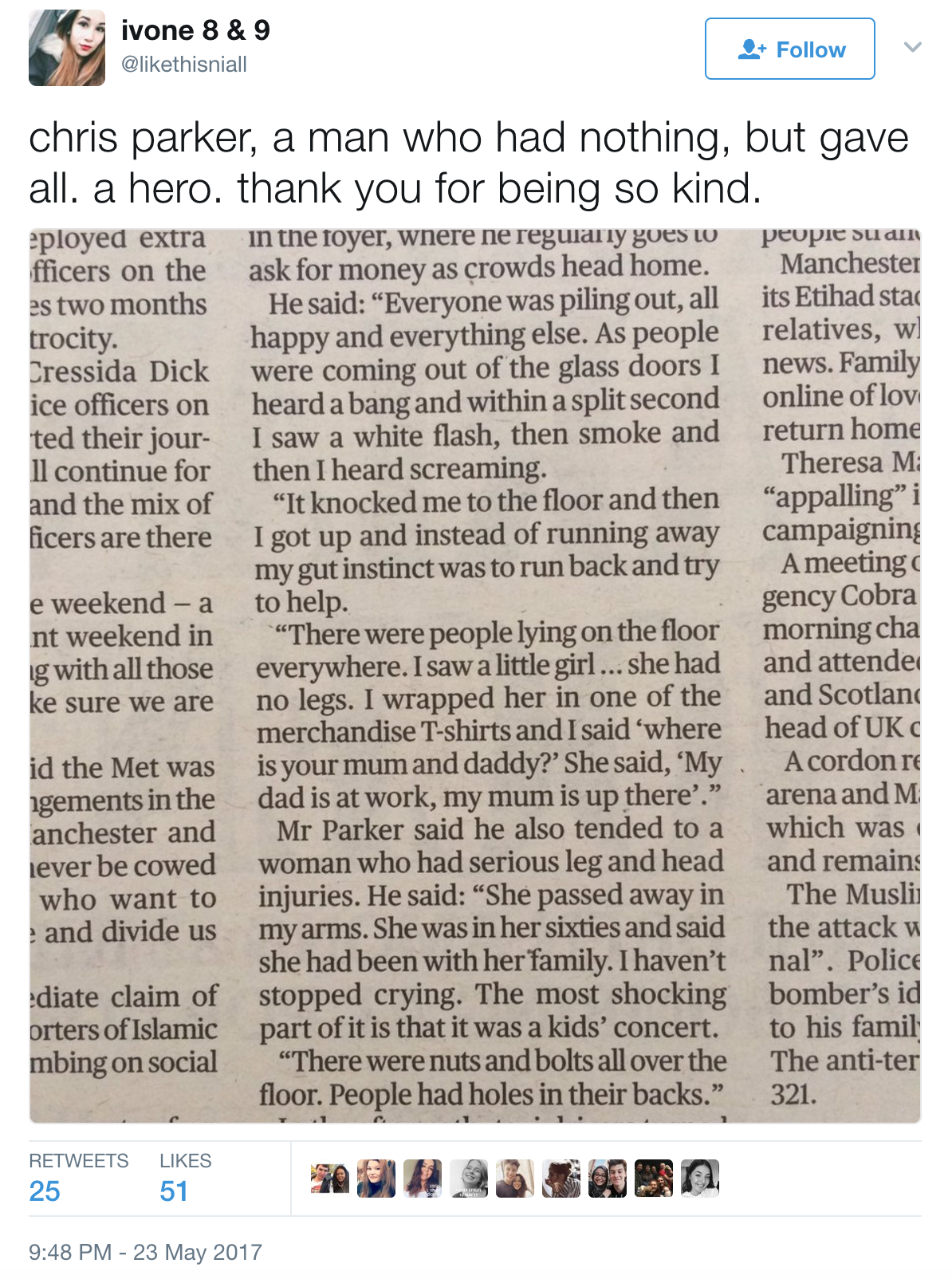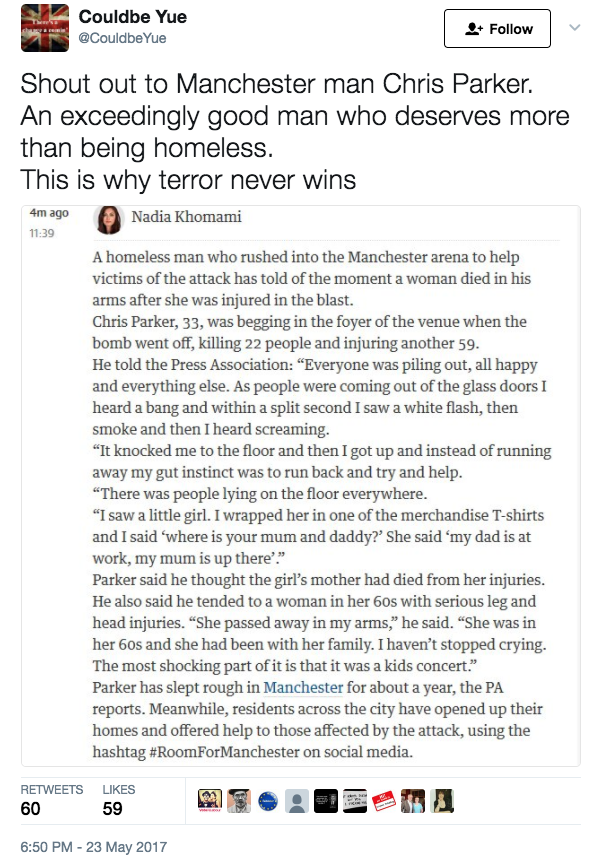 Several people are also looking to thank him, offering him accommodation and food. A GoFundMe campaign set up for Parker has since raised more than £22,000.
After multiple outlets reported on Parker, his mum Jessica posted a status on Facebook asking people to help her get in touch with her son. She wrote she had no idea he was homeless as the pair have been estranged "for a long while".
Her post has since been flooded with messages of support.