Atlético Madrid forward and French international Antoine Griezmann has sparked backlash after tweeting a photo of himself in blackface dressed as an NBA All-Star.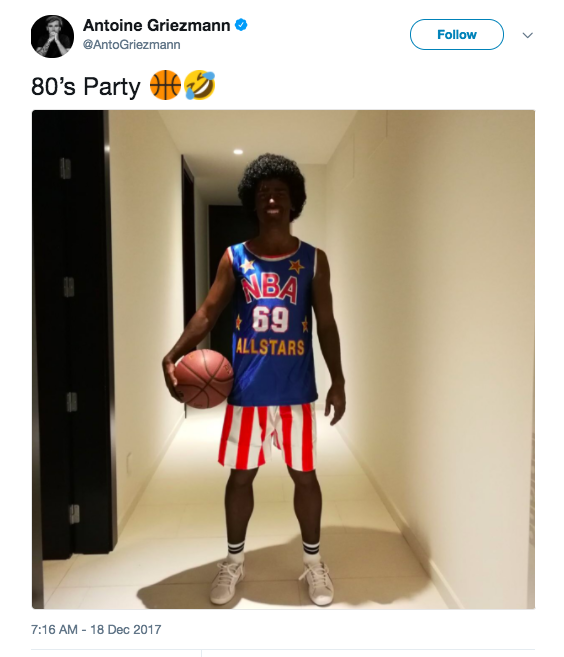 Almost immediately after the tweet went live, Griezmann was flooded with angry messages from fans telling him to delete the tweet and calling him "racist."
Griezmann, who looks set to join superstar-filled Barcelona next year, replied to the outcry an hour later, telling his followers to "calm down."
"I am a fan of the Harlem Globetrotters and of that beautiful era, it is a tribute," he said.
Griezmann has since deleted both tweets and apologised for his "clumsy" actions.
"I recognise it is clumsy on my part. If I have hurt anyone, I apologise."