The creator of super popular Twitter account WeRateDogs Matt Nelson has been accused of "white-washing" after changing the names of dogs submitted for rating. The backlash started when the @dog_rates account changed the name of a dog from its Arabic-origin name "Kanan" to "George".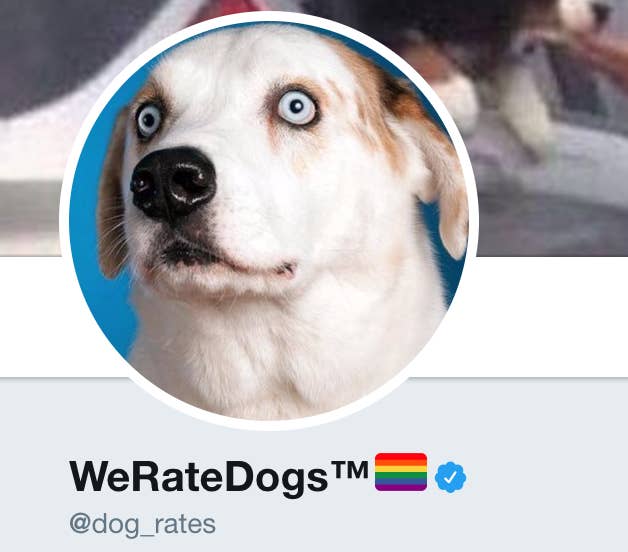 The re-naming was first pointed out in a tweet on Monday. Twitter user Mary Wagner said she had been blocked by the @dog_rates account after pointing out the name change.
But in a response to the outrage @dog_rates owner Nelson sent out a series of tweets from his personal account promising not to change any more of the dog names ("HOLY FUCK").
Nelson explained that he had only changed the dog's name after asking the owner, and that he had blocked Wagner because she wouldn't stop tweeting at him. "I can't emphasise how little this had to do with the 'origin' of the name," he said.
And in another tweet Nelson said "white-washing" the names was never his intention. "I always enjoyed changing names. It helped me figure out what people liked," he said.
People were not too impressed with his explanation, accusing him of casual racism, particularly for a now-deleted tweet where he said the name played a "massive role" in the success of the tweet.
For what it's worth, the owner of Kanan – the dog at the centre of all this – said he did not want an apology and was just happy to see his dog on the account.
When approached by BuzzFeed News for comment, Nelson said that while he would usually be open for explaining the situation, "in this case even full transparency can't convince people who hated me before today to not hate me."
Perhaps surprisingly for a Twitter account designed to rate dogs on cuteness, it's not the first time it has courted controversy. Last year, the account sparked a fight over abortion rights.
Kanan's owner, @CaponeKnows, did not immediately respond to BuzzFeed News' request for comment.