The controversy surrounding the Netflix teen drama13 Reasons Why has made its way to New Zealand, where the government censor has moved to ensure parents or guardians are always present if those aged under 18 watch the Selena Gomez-produced series.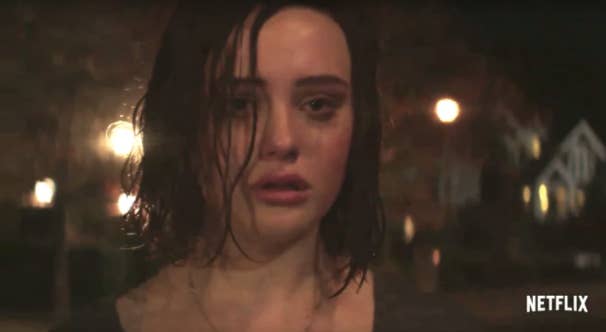 13 Reasons Why has been criticised by mental health organisations across the globe for its depiction of suicide. Its main plot revolves around the suicide of a teenage girl, Hannah Baker, who records and leaves behind 13 tapes before she dies, detailing who she believes is responsible for her death.

The mental health organisation headspace told BuzzFeed earlier this month that the series was dangerously unrealistic and promoted the idea that suicide may offer some sort of revenge or resolution.
"If young people die by suicide it's very final," said Kristen Douglas from headspace. "You don't get to see the reaction of people, you don't get to see the reaction of bullies, you don't get to be involved in your own funeral."
It's this controversy which led New Zealand's Office of Film & Literature Classification to create the new category RP18. Previously, New Zealand had RP13 and RP16 categories. "RP" means anyone under the age listed in the classification can only watch the program if accompanied by a responsible parent or guardian.
A post on the Office of Film & Literature Classification's website says that while 13 Reasons Why addresses key issues of suicide, sexual violence, slut shaming and bullying, the series does not offer "any positive examples of appropriate responses to rape disclosures". The office also found that the show's depiction of suicide as a logical result of "clear headed thinking" was problematic.
"The show ignores the relationship between suicide and the mental illness that often accompanies it," the post read. "People often [die by] suicide because they are unwell, not simply because people have been cruel to them. It is also extremely damaging to present rape as a 'good enough' reason [to die by suicide]. This sends the wrong message to survivors of sexual violence about their futures and their worth."

NZ deputy chief censor Jared Mullen said the new RP18 rating could be used for other television shows and films in the future.
"We know that kids know they're not supposed to watch something and still do; the key thing is that teens and parents have the information make a decision, that's really what the classification is about," Mullen told Radio New Zealand's Morning Report.

"The reason it's RP18 is because there is a risk of harm right up to until the age of 18 with this show, and in fact the risk of suicide and suicidal behaviour increases for 16-17 year olds, relative to other age groups, so we thought that guidance was essential, right up to the age of 18 in this case."

If you need to talk to someone, you can call Lifeline Australia on 13 11 14 or Beyond Blue Australia on 1300 22 4636; Anxiety UK on 08444 775 774; or Hopeline America on 1-800-784-2433.