Neil DeGrasse Tyson Has Perfectly Summed Up What Makes Australia Different
Watch out, we've got a badass over here.
Neil deGrasse Tyson has been spending some time in Australia lately, appearing on Q&A and touring the country as part of his An Evening with Neil deGrasse Tyson tour.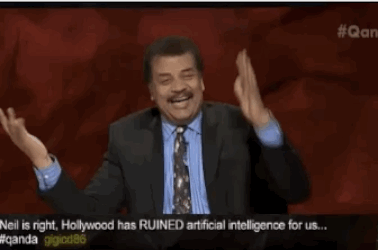 He spent some time ~science-ing~ up the country and the ways it's described.
Then explained why he thought the Southern Cross wasn't quite what it was cracked up to be.
FYI, this is the Southern Cross (tattooed on someone's leg).
He talked about the variety of wildlife our great nation has...
And then hit the nail on the head with this description of our electricity outlets, confirming they're one of the scary things in Australia people ~don't~ talk about.
It's been quite a journey for the World's Sexiest Astrophysicist so far, that's for damn sure.