An ice cream chain in Australia has apologised after a Facebook post was written over the weekend asking if it's "still considered blackface if it's just on your hand???"
The status was posted to both the Instagram and Facebook accounts of N2 Extreme Gelato on Friday and was immediately called out by the public. Some said it was "marketing that trivialises racism."
Screenshots posted to the N2 Extreme Gelato page show the business tried changing its status multiple times before apologising in a post on Sunday morning.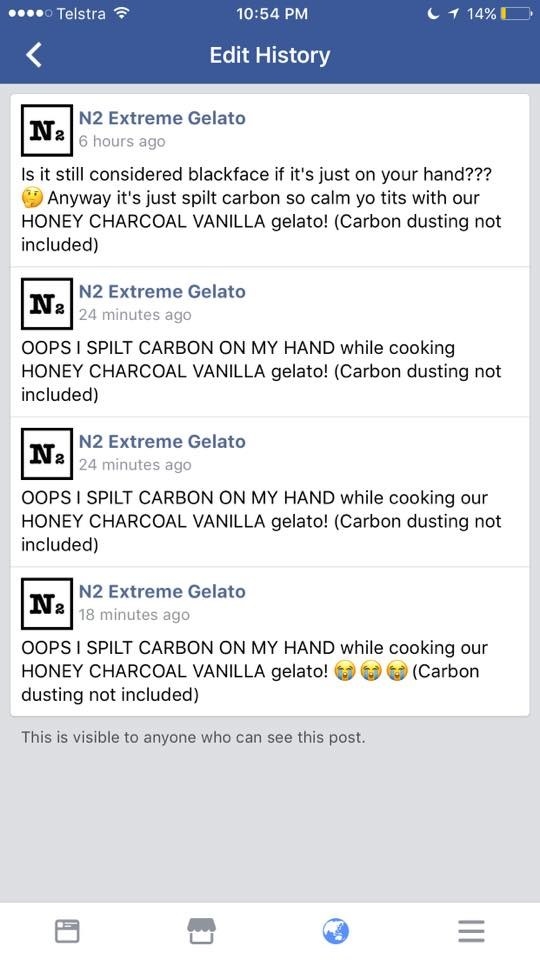 People were not impressed.

"We deeply apologise for the careless and insensitive caption that was posted before this," read the statement.
While many of the comments are calling out the ice-cream chain for trivializing a serious issue, some think the reaction from the public was over the top.

BuzzFeed News has contacted N2 for comment.