"Milkshake duck", a phrase coined by a Twitter user masquerading as a pixelated boat, has been crowned the Macquarie Dictionary's word of the year. Finally.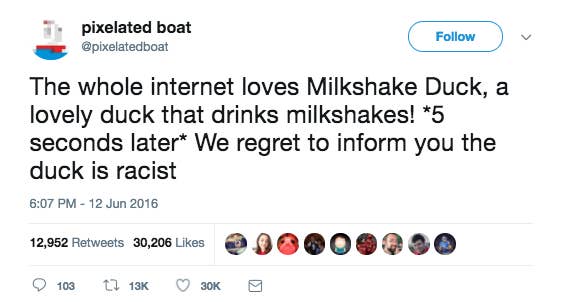 While the phrase has finally been lifted to "real word" status by the Macquarie Dictionary, it's not the first time people have called on it to be recognised. In December, the Australian National Dictionary Centre named "Kwaussie" – a word literally no one uses – as its word of 2017, causing outrage that "milkshake duck" was overlooked. But now the phrase is finally in its place, and it even has a nice little illustration, too.
Some people are thrilled, some people are indifferent, but most everyone knows it was the right thing to do.
In 2018, let us hope that you and your family only have to use "milkshake duck" to describe people you don't know.