A Facebook Post Went Viral Showing People Buying Pallets Of Baby Formula
The baby formula is believed to be purchased in Australia for cheap and then sold online in China for up to four times the original price.
by
,
Images of people leaving pallets of baby formula completely empty and trolleys full of the powdered milk were shared widely on Facebook yesterday.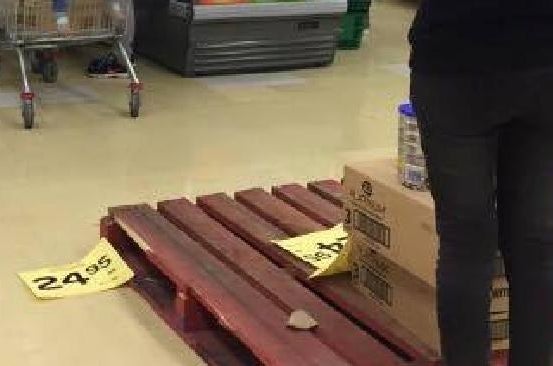 What followed was an avalanche of complaints posted to the Woolworths Australia Facebook page. Some questioned the supermarket's motives, while others demanded they stock more formula and work harder on enforcing a limit to the amount of formulas individuals can buy.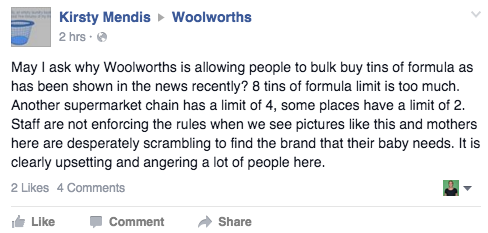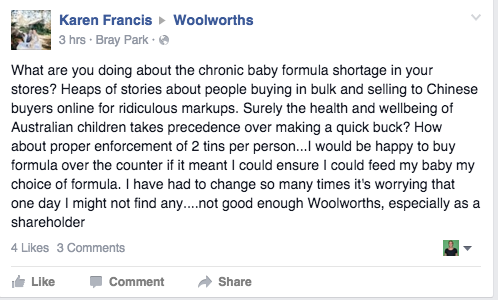 And while Woolworths isn't new to social media outrage, the controversy has taken on an international flavour as the baby formula sold in Australia makes its way to a new destination: China.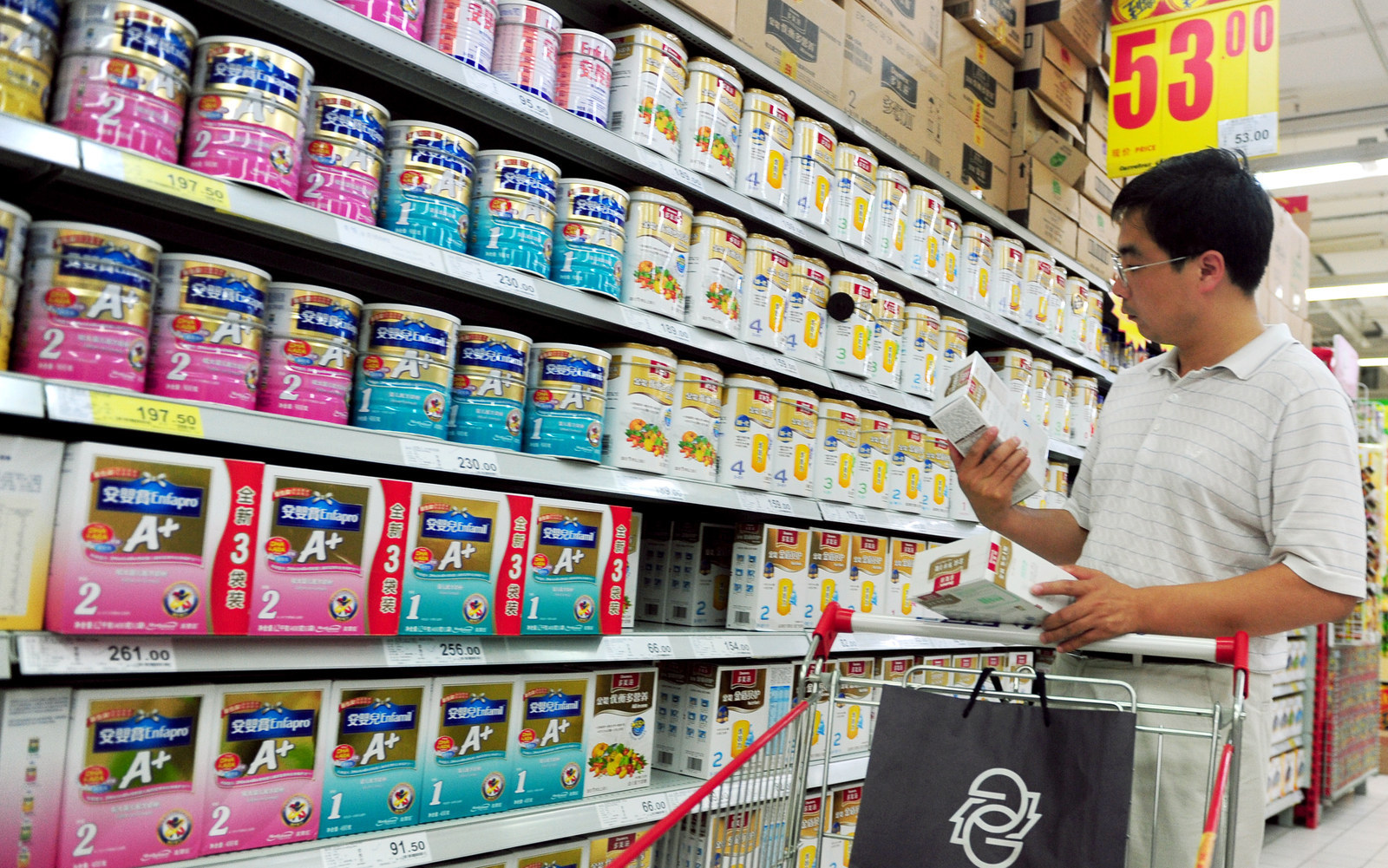 A2 baby formula has seen an influx of interest from overseas, with Chinese retailers taking to Australian supermarkets to stockpile the breast milk substitute. Bellamy's Organic Milk is also the topic of new investors, in part because of its reputation as the "white gold" of baby formulas.

The issue came to a head yesterday after footage of a group of people buying slabs of baby formula went viral. A spokesperson for Woolworths told BuzzFeed News there is meant to be an eight-can limit per transaction, and that all stores work to guarantee enough stock for customers.
China's interest in Australian baby formula can be traced back to 2008, when the country faced a contaminated milk crisis.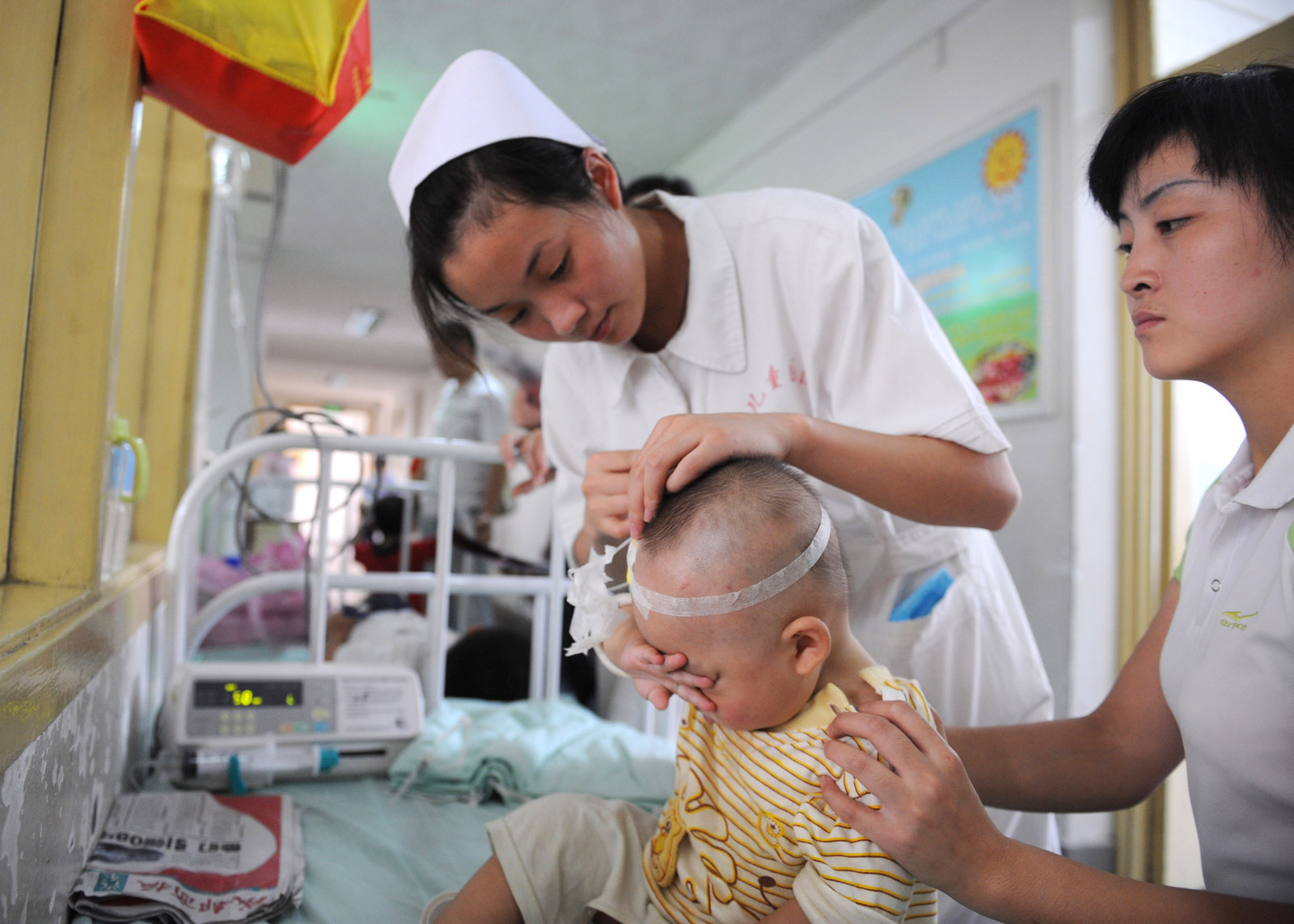 Four months after an unnerving spate of 16 infants being diagnosed with kidney stones, hundreds of thousands of babies got sick. Six children died. The source of the outbreak was narrowed down to melamine, a toxic chemical used in plastics that was added to raw milk in China to trick the test which assesses how much protein is in milk before sale.
The World Health Organisation doesn't approve the use of melamine – the organic base chemical forming white crystals inside the body, giving rise to kidney stones and blocking the small tubes in the kidney. The milk scandal uncovered multiple dairy firms using melamine to increase profits – critically damaging the Chinese milk industry's reputation in China.
After the controversy, the Chinese public were left to deal with the deteriorating quality of homegrown produce, and the reality that the poor would have to spend what little they had to guarantee their children were fed good-quality food.
After turning to Hong Kong and forcing the local government to impose a ban on tourists purchasing baby formula, the Chinese identified Australia as one of the best places to buy milk powder.
Along with New Zealand, Australia has a reputation both in China and the rest of the world as an agricultural haven. Rolling green hills and happy, grass-fed, free roaming cattle are advertised to the rest of Asia, growing the industry's reputation to the point of mass hysteria. The A2 formula is particularly popular, with the Australian brand gaining a reputation as a high-end, Hermès-esque milk powder.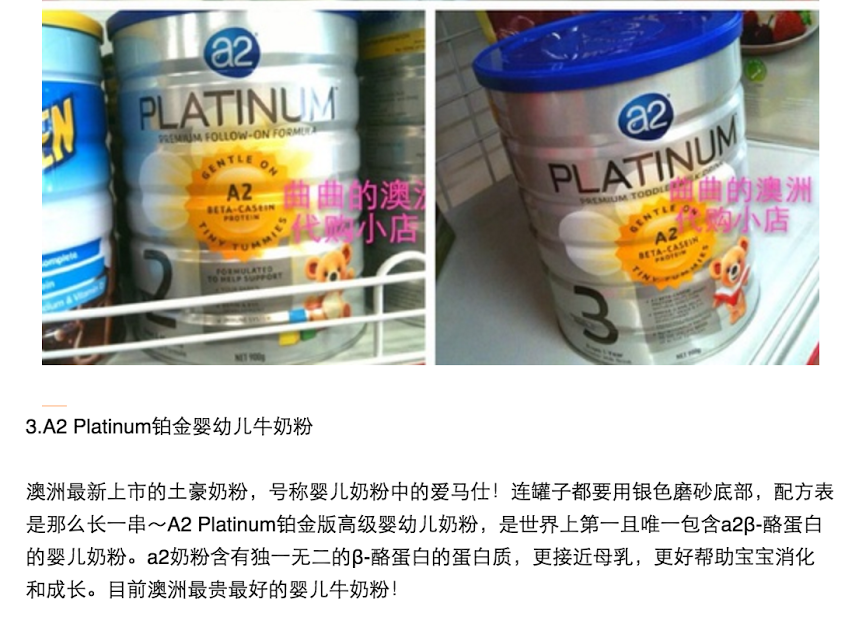 Here, a seller pitches A2 Platinum formula as "white gold" on a site called Douban.
"The latest Australian formula for the rich, people call it the Hermes in baby formula," the advertisement reads. "Even the bottle is silver bottomed, the ingredient sheet is so long! A2 Platinum white gold superior baby formula, the only formula in the world that contains alpha 2 beta casein, it's closer to breast milk, and helps the babies to digest and grow better!
"The best and most expensive baby formula at the moment!"
China's recent decision to end its one-child policy can only mean an increase in demand for baby formula, and it's already been joked about on social media that the opening up of the two-child policy will see the cows of Australia and New Zealand "constrict their nipples" in anticipation.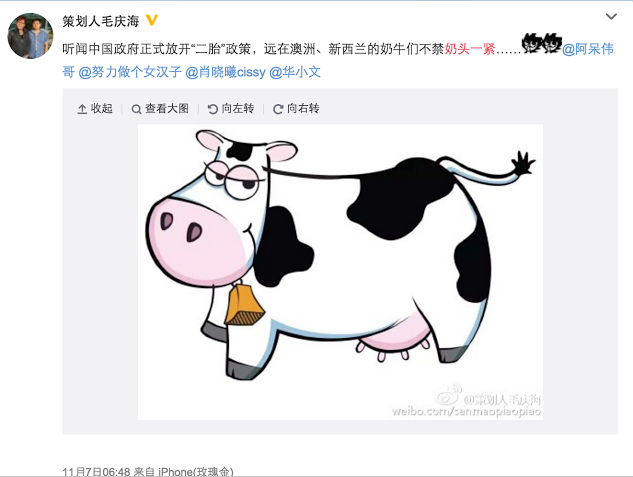 Now tins of baby formula are currently selling for much greater than market price on sites like taobao.com – and there's currently not much Australians can do.
"If they were with babies, it would be understandable," a disgruntled mother told 7 News. "They need to feed their kids too. But it felt like a smooth operation, like they did this all the time."