This Mother Is Struggling To Gain Fast-Tracked Access To Medicinal Cannabis Before A Long-Haul Flight
"We don't have time to wait."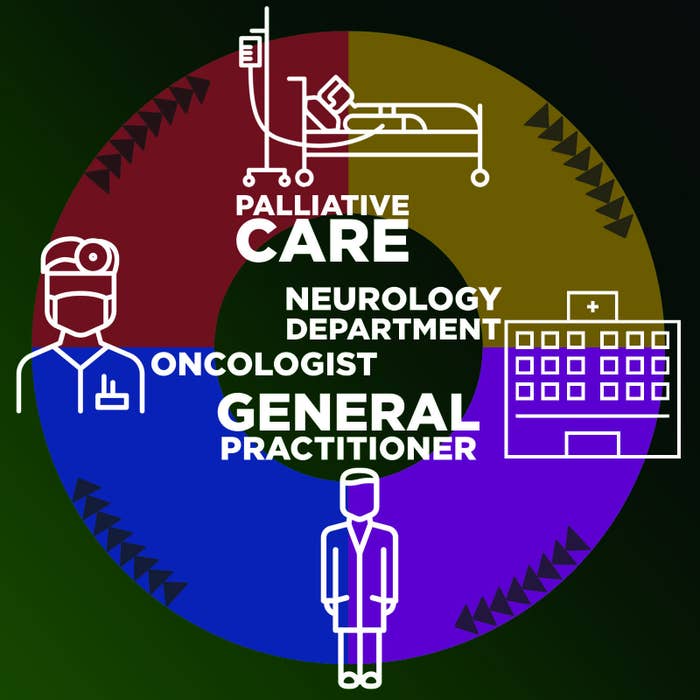 The mother of Australia's first patient to receive approval for schedule 9 medicinal cannabis products is finding it just as hard to legally obtain the drug as anyone else attempting to source it.

Lanai Carter and her 19-year-old son, Lindsay — who has a brain tumour and epilepsy — have been told the Canadian supplier that was selling them medicinal cannabis products will no longer be shipping to Australia.
Lanai and Lindsay are set to travel overseas for treatment, and were hoping to fill a prescription for a cannabis oil tincture for their flight overseas, so as to avoid Lindsay possibly having a seizure during the flight.
However with Australian licensed providers still months away from having products available for local patients, they are in limbo.
The Carters have struggled to access the drug via the government's more efficient access pathway that uses patient class prescribers (see below).
Usually, Australians would need to go through a GP, who would then prescribe the drug through Category B of the Therapeutic Goods Administration's (TGA) Special Access Scheme.
However this can take months and Lindsay is fast running out of his current supply. "We don't have time to wait before we leave," Carter told BuzzFeed News.
The Queensland government's patient class prescriber system is made up of specialists who can more efficiently prescribe medicinal cannabis in the state.
It includes neurologists, oncologists, and palliative care specialists. Lanai had hoped this system would give them access to Lindsay's medication before their flight, however, the mother and son were instead sent on a roundabout of knockbacks and "we can't help you" responses.
First, Lanai says she went to palliative care at their public hospital but were told medicinal cannabis products were not being prescribed to palliative care patients.
The palliative care team forwarded the Carters to the neurology department, which also said it didn't prescribe medicinal cannabis, and that they should consult their GP.
After explaining the lengthy process that awaited them if they went through the GP and TGA approval system to no avail, Lindsay and Lanai tried the oncologist at another hospital.
The oncologist said they could not help, but that they should try palliative care.
"We were right back where we started," said Lanai. "This system is truly broken."
The Carters are now facing the very real possibility of having to travel without Lindsay's medication.
"We wake up every day wishing we were somewhere else where there is no stress or burden of legally accessing a treatment that is so critical for our son's care," said Lanai.

"Families that are faced with the burden of caring for a chronically-ill patient should not have to endure these kinds of stresses and worrying about where the medicine is going to come from next, how long it will take to receive it, and how much it will cost."
BuzzFeed News has sought comment from Queensland Health.