Fans of One Direction singer Louis Tomlinson have come to the singer's aid with death threats and trending hashtags after an Australian radio host joked on air that he had "kind of ratty facial hair."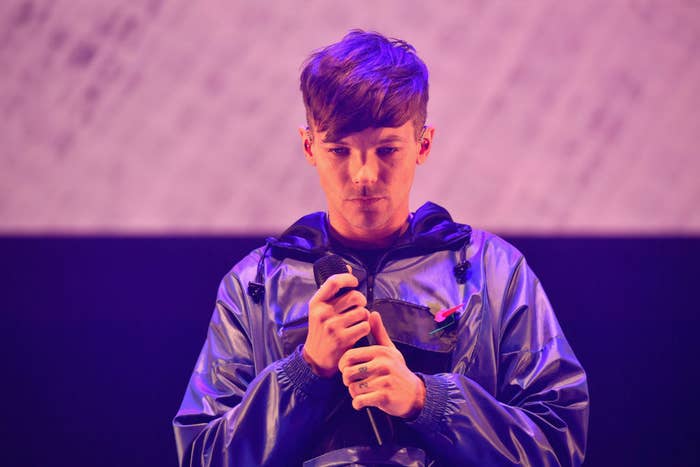 On Tuesday, a pre-recorded interview between Tomlinson and Australian radio personality Ash London aired on the Hit Network's breakfast show. Before airing the interview, London and her co-hosts, Ed Kavalee and Ash Williams, joked about the singer.
The breakfast team's comments quickly sparked a backlash from fans of Tomlinson, who sprung into action to angrily reject the conversation.
Soon, a concentrated effort from the fandom had #LouisDeservesBetter trending worldwide.
And on Tumblr, it took off as well – with discussions on the ramifications of going after London, the female radio host, over the two male co-hosts.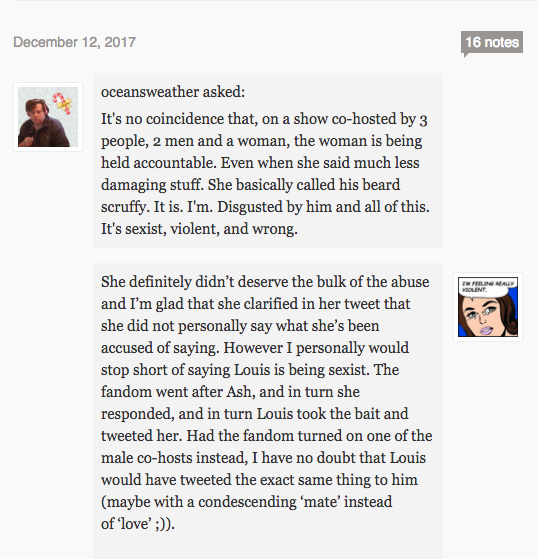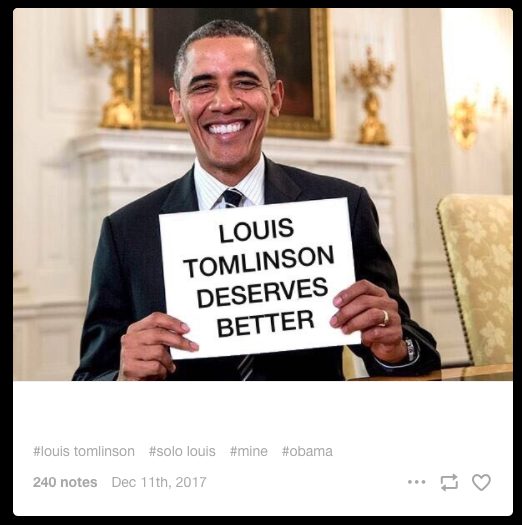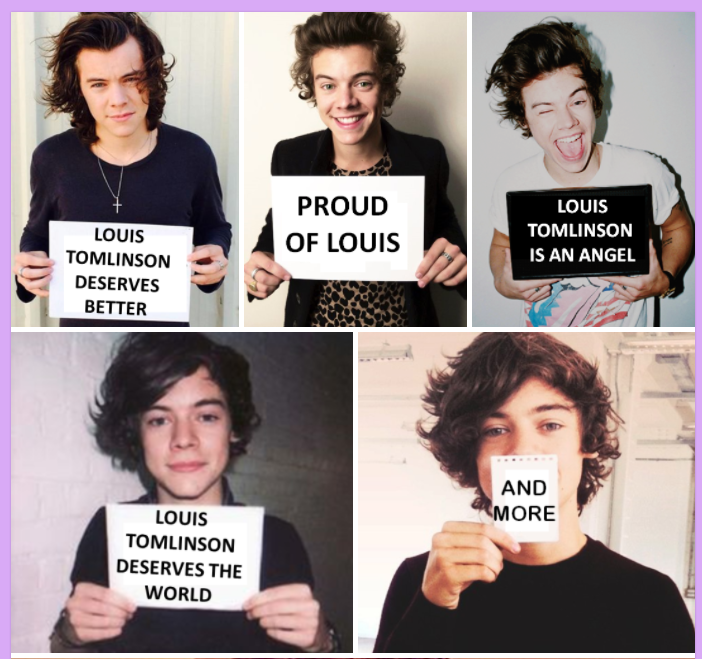 And then things started getting personal, with Ash London becoming the sole target of a barrage of abuse.
Some fans have claimed to disavow the death threats and angry comments being directed towards London, but that hasn't stopped a fair share of them remaining mean-spirited, spiteful, and downright horrible.
Facing a seemingly endless onslaught of messages on Twitter, London switched her account to private. Shortly afterward, she briefly returned to publish a message clarifying the interview and her thoughts on Tomlinson.
But the fans were not buying it...
And none of this was helped when Tomlinson effectively weaponised his followers. "Probs best to stay on private for a bit longer love!" he tweeted, including a middle finger emoji.
From there, the hatred boiled over. Tomlinson has over 31 million followers, many of whom watch his account for every like, retweet, and tweet. For them, this was permission to attack — and attack they did.
Six hours later London returned to Twitter to publish another statement which alluded to the fact that the entire conversation from the morning's breakfast show had been attributed to her and not her co-hosts. London had become the face of the incident. "A lot of people claiming I said some things which, in reality I simply didn't," she wrote.
London also said she would be leaving social media for a bit as "the abuse and threats are a little much for me right now." In response to her tweet, Tomlinson's fans...abused her further.
And really wanted her to know that what she both said and did not say was bad.
Australian fans were coming to London's aid to clarify that — at least in Australia — "ratty" isn't the most terrible thing you could be called.
London has not returned to Twitter since the whole thing started yesterday. The abuse, however, continues.