Like most celebs, Leo didn't want to be noticed at Coachella this year.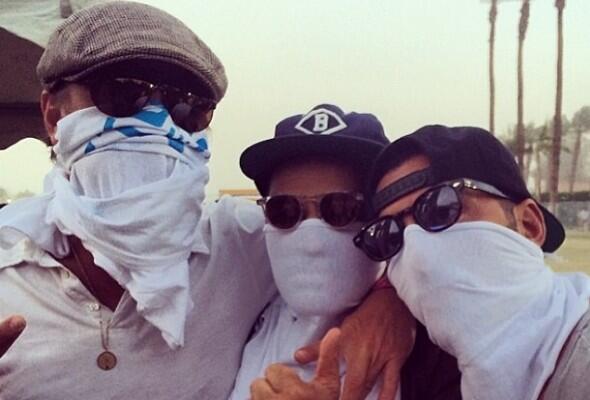 Which makes it strange that he allowed a shot of him (in disguise) to be tweeted around the world.
News got out, and someone inevitably filmed him dancing to MGMT. Fully capturing his awkward bum dance too. The girl filming was quite excited/horrified/shocked. Oh, Leo, you should stick to the dances you know and love.