This Woman Wrote A Brave Facebook Post About Self-Harm And Was Flooded With Support
Warning: This post contains images that some may find stressful.
Jordan Supple is a 24-year-old woman from Australia. Last week, she wrote an update on her Facebook about the scars she has from self-harm. In the post, Supple talks about her depression, and tells readers "things do and WILL get better."
"Look at this photo; this is my arm, for the rest of my life," she says. "When I go to the register at the shops the check-out lady stares, meeting new people they see it, my potential new boss questions, my 4-year-old niece asks why my arm is weird... Walking through life now as a happy 24-year-old I just wish I could tell my 13-year-old self holding that razor that things do and WILL get better."
To Supple's surprise, the post has already been shared over 10,000 times and has received more than 20,000 likes.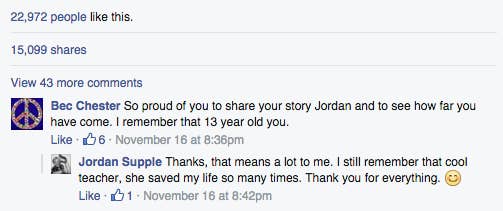 Supple said she wrote the post in an attempt to "turn a negative into a positive".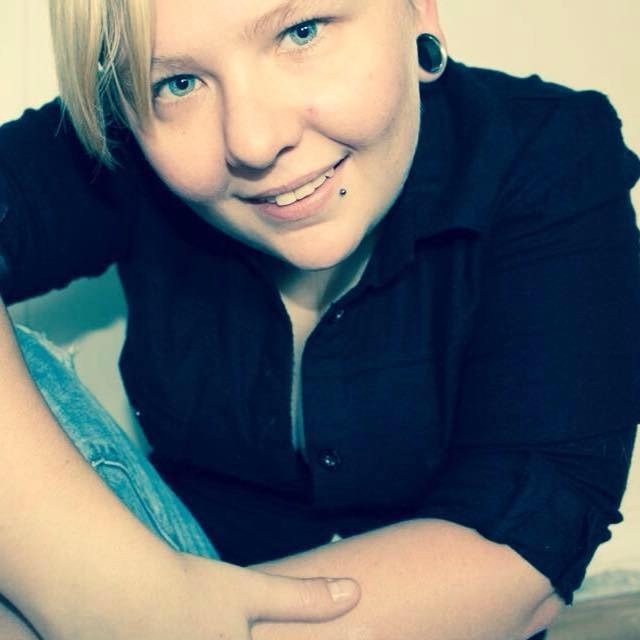 She has also received some negative feedback – but doesn't let it bring her down.
"I try not to dwell on it," she said. "[It was] mostly people that don't understand self-harming behaviours."
"Personally, for me, making the post was about letting go of my own personal thoughts that were swimming around in my head," said Supple.