A Nightmare on Elm Street star Johnny Depp has mocked his infamous apology video to the great nation of Australia at a press conference in England.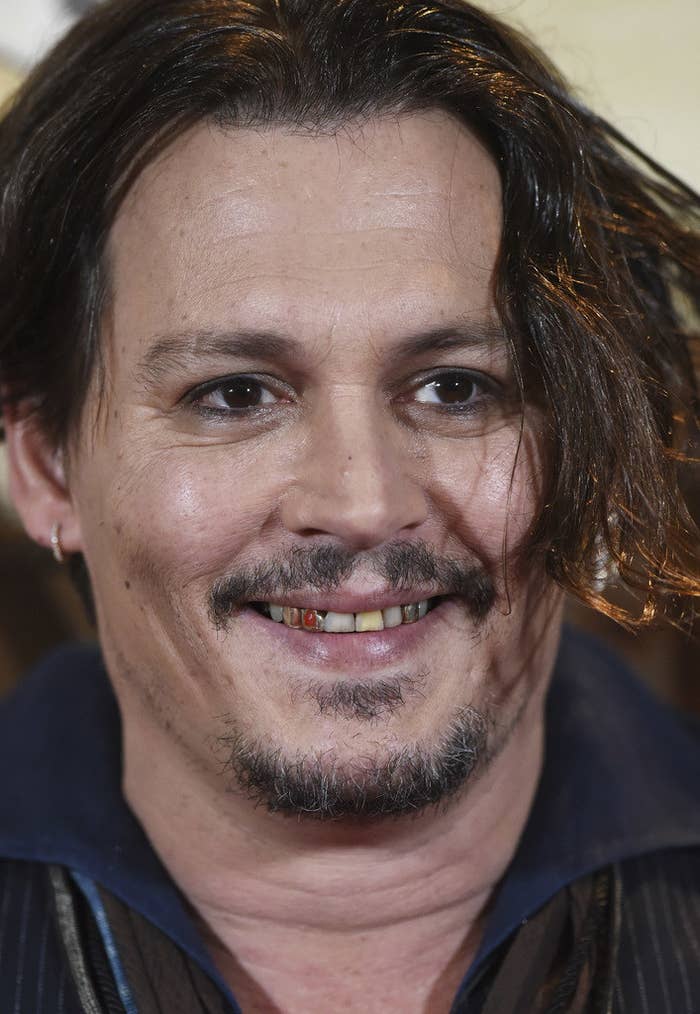 The Mortdecai actor and his wife, Amber Heard, filmed an apology to Australia last month after Heard was given a $1,000, one-month good behaviour bond for smuggling her dogs into Australia in 2015.
Promoting the new film Alice Through the Looking Glass, Depp was asked about his dogs by a reporter and replied with a contemptuous apology to England for not smuggling his dogs into the UK as well.
"I really would like to ... I will do this everywhere I go. I would really like to apologise for not smuggling my dogs into England, because it would have been a bad thing to do," the Pirates of the Caribbean: On Stranger Tides star muttered.
Depp then continued his apology, before trailing off as he spoke about Australians being chipper.
"Because the Australians ... Though chipper, and ... you know."
For the record, The Lone Ranger producer Depp is welcome back to Australia whenever he likes, so long as he follows proper procedure.