Annie, a 99-year-old woman from the Netherlands, has been helped by local police in her quest to cross "getting locked up" from her bucket list.
Last week, Annie's niece contacted the Politie Nijmegen-Zuid, in the east of the Netherlands, and told them about her aunt's bucket list.
From there, Annie was driven to the police station and "locked in a cell" with handcuffs on.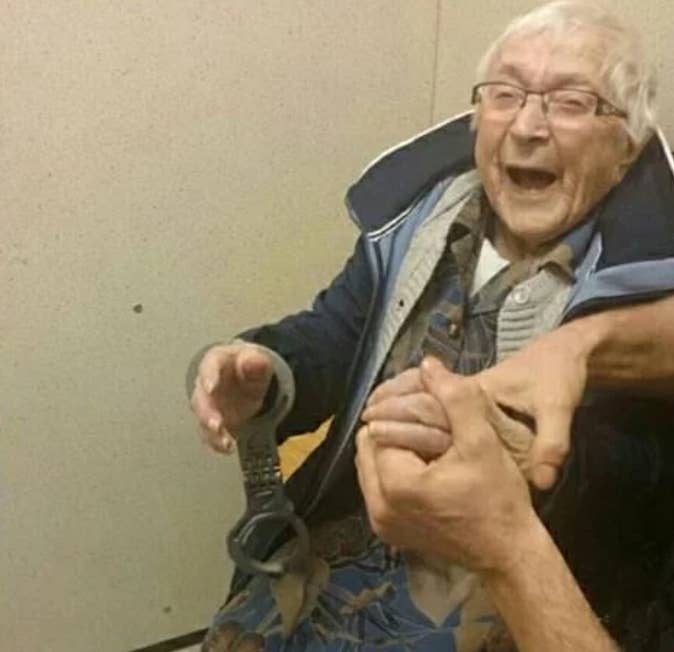 After the visit, Nijmegen-Zuid police posted about Annie on their Facebook. The post was shared over 100 times and picked up thousands of likes and hundreds of comments.