The city of Sydney came together today to make a 9-year-old's dreams come true.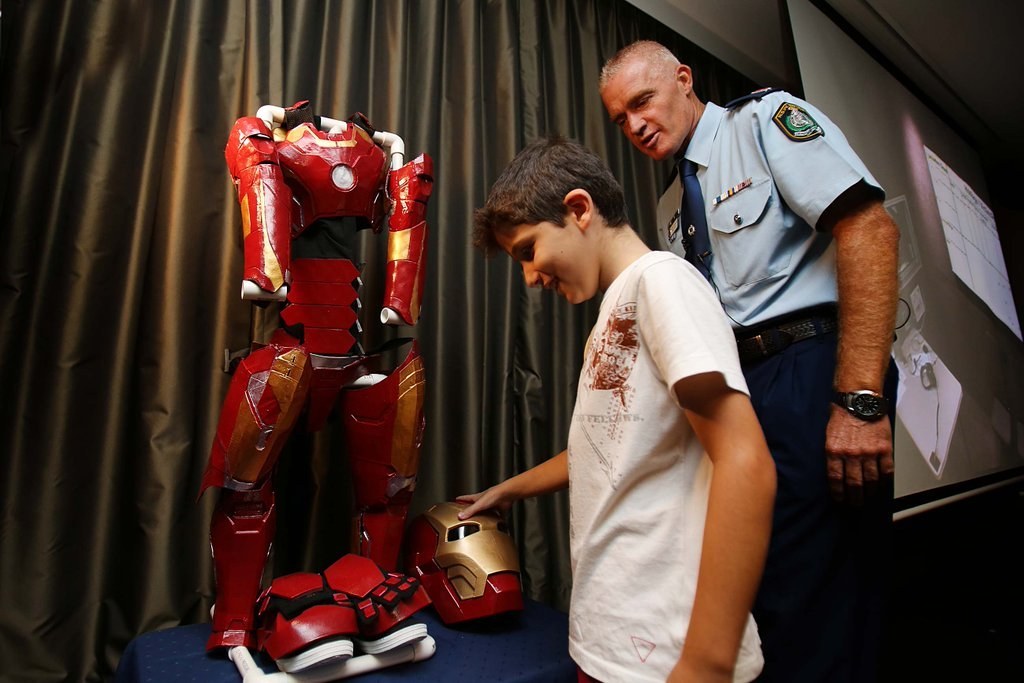 Working with the Make-A-Wish Foundation, Sydneysiders helped 9-year-old Domenic Pace, who has cystic fibrosis, dress up as Iron Man to fight crime and rescue a journalist who had been kidnapped by the evil and dastardly villain, Ultron.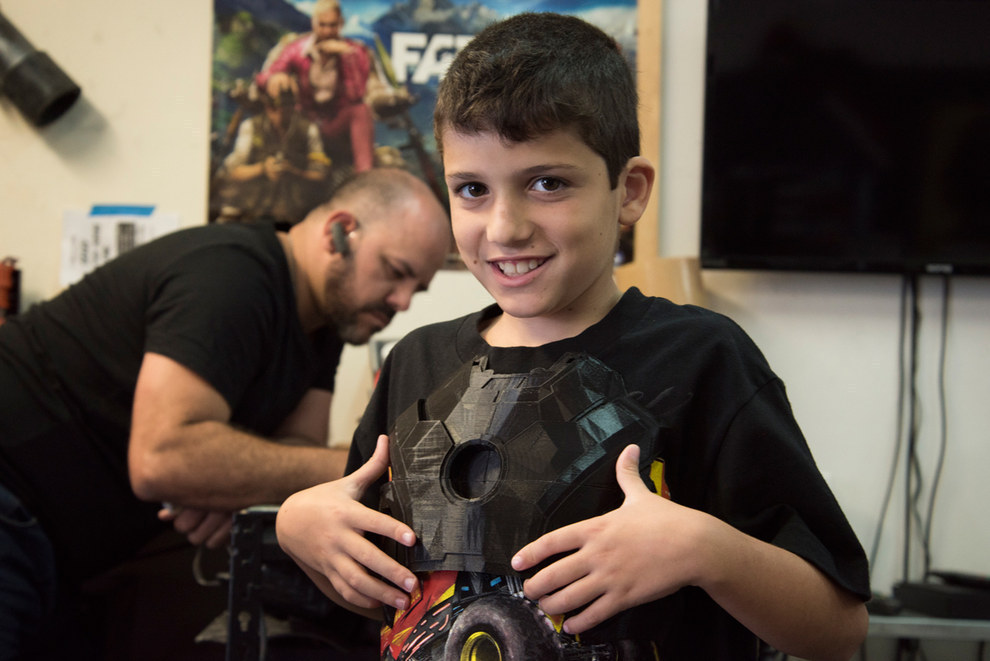 Police knew straight away who they needed to call.
Early in the morning, Domenic was flown by helicopter to the New South Wales Police headquarters, where he was briefed on the situation.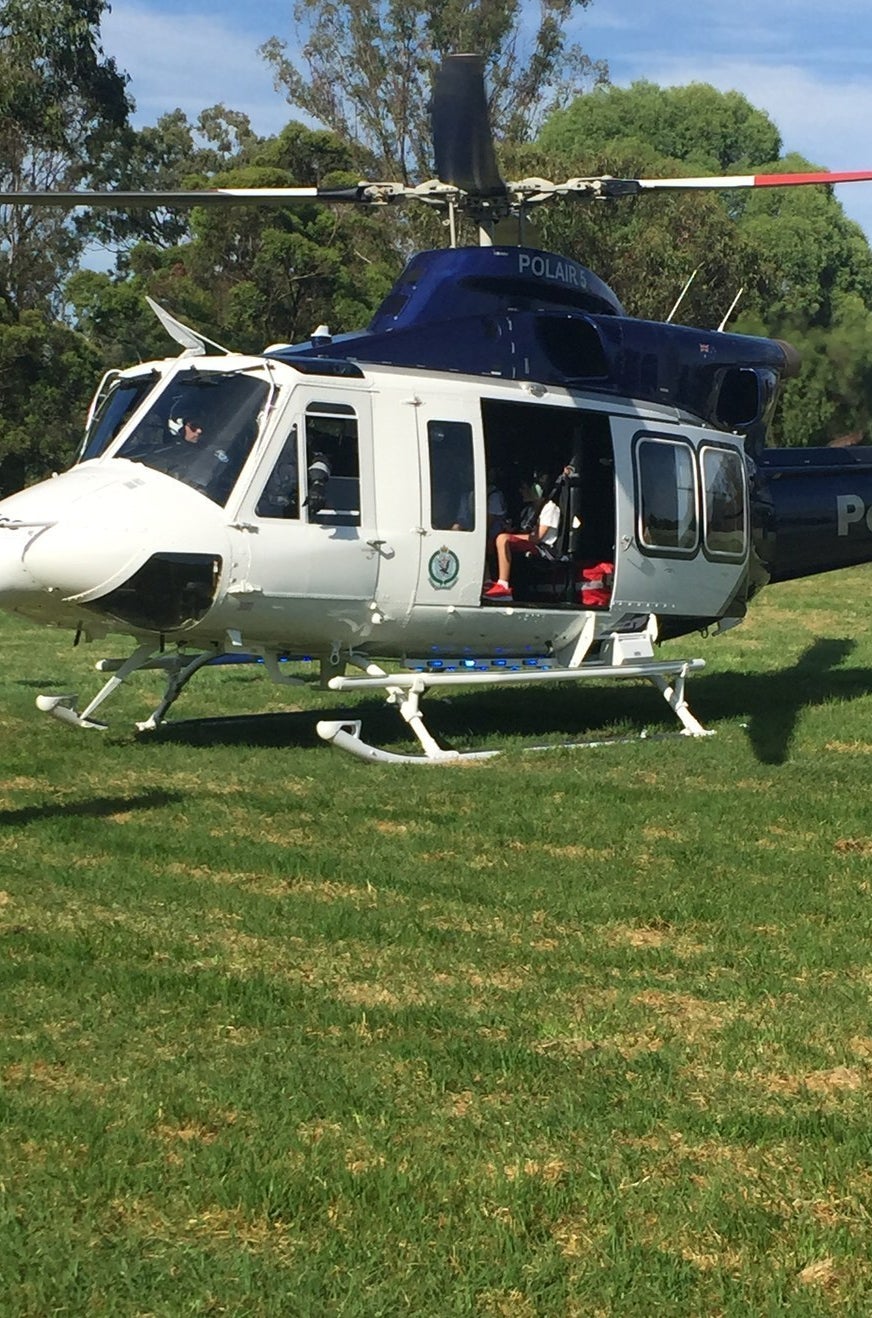 Police helped him get his armor in order, also kitting out his brother, Joseph, as his faithful sidekick, War Machine.
Then he was escorted by police car towards the possible location of kidnapped journalist, Hope Joy.
Everyone from Robert Downey Jr to Sydney's Lord Mayor was wishing Iron Boy luck.
All of Sydney covered the event, hoping Iron Boy could save them, and rid the city of Ultron once and for all.
Hope Joy was eventually found on the remote (and probably evil) Clarke Island, gagged and tied to a tree.
Iron Boy ran to her aid, but first he had to fight off Ultron's evil henchmen.
Of course, this was a pretty easy thing to pull off, given Iron Boy's immense strength and power.
Iron Boy easily defeated the suited henchmen, and ran to the aid of Hope Joy, freeing her from Ultron's grasp.
Of course, this was only part one of Domenic's journey... Ultron was waiting for him at the Sydney Opera House, and hundreds of Sydneysiders were in fear of their lives, stuck under his control.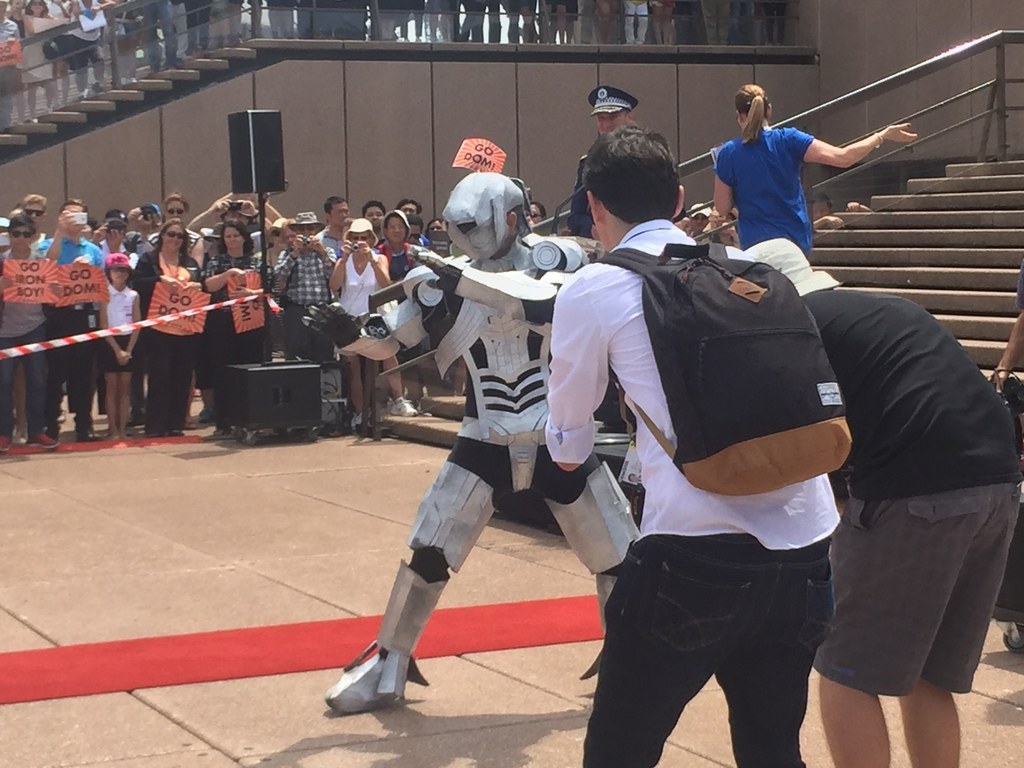 Iron Boy quickly jumped on a speedboat and made his way towards Circular Quay.
When he arrived, he took his time, careful not to approach the maniacal Ultron without considering his options.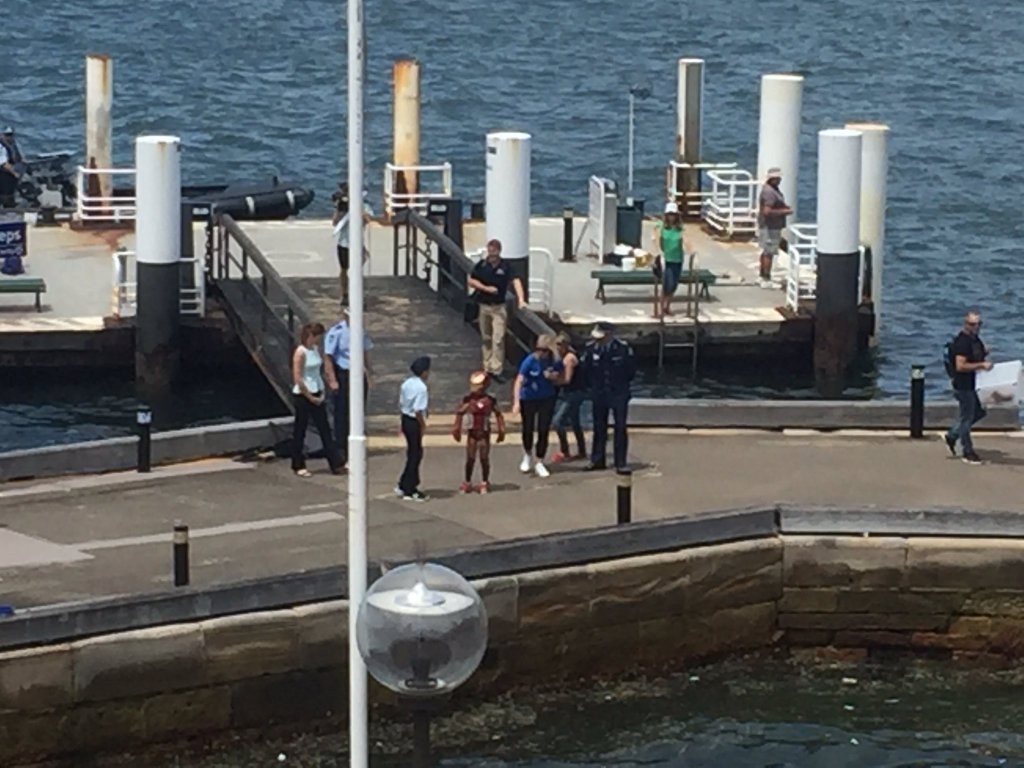 Ultimately, Iron Boy decided to go with the old school approach, confronting Ultron head-on and challenging him to a fight.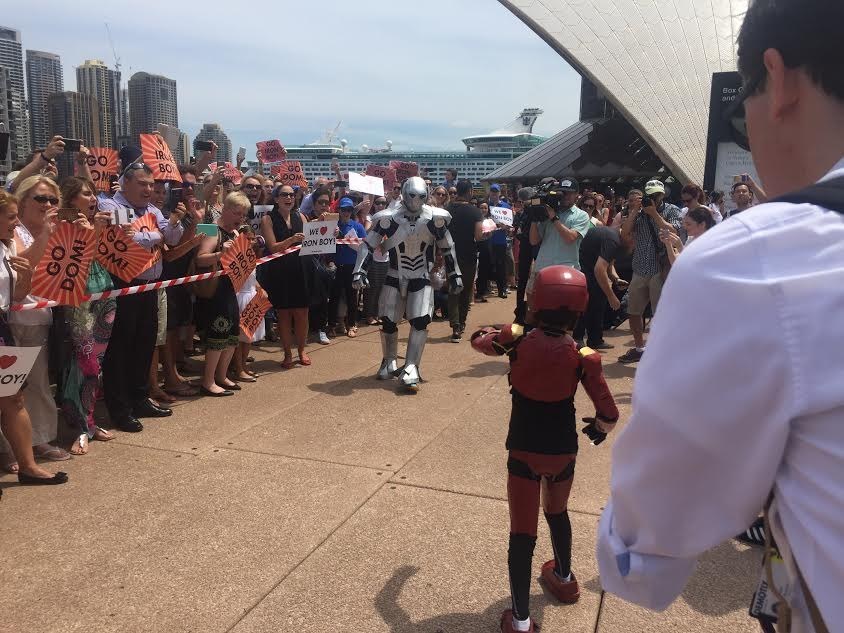 But just as he did that, MORE HENCHMEN!!
Domenic defeated the henchmen, in much the same way he defeated the henchmen on Clarke Island.
And then, it was just the two of them. Iron Boy and Ultron. One on one.
It was a tough fight, but Domenic won in the end.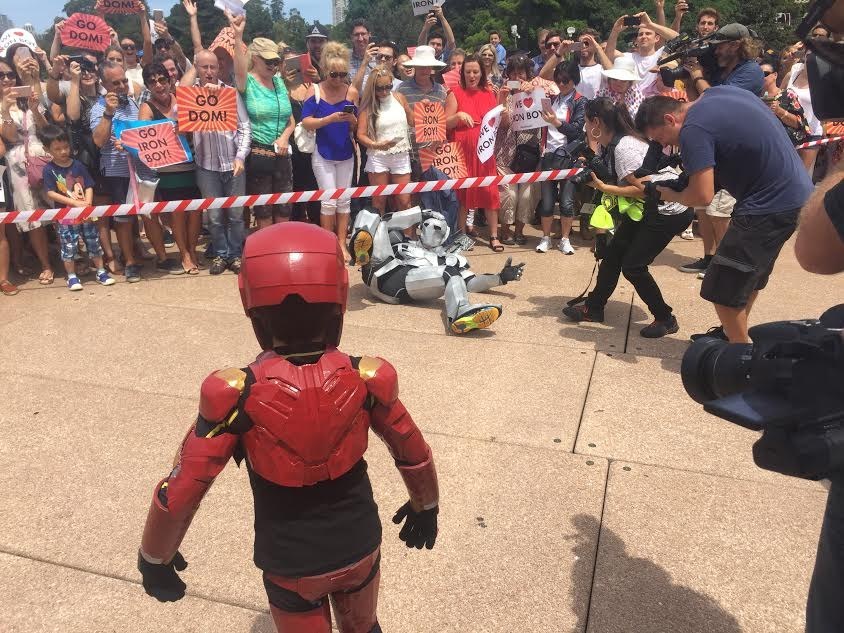 Ultron was left battered and bruised, with NSW Police arresting him and taking him away to jail.
With that, Sydney was saved. The public were wild with praise for their protector.
Domenic was given a medal of valour by NSW Police Commissioner Andrew Scipione for his brave acts.
And Domenic returned home, just another day in the life of a kid superhero.