Meet Chris Humfrey. Chris is your regular Aussie guy. He spends his time hanging out, pondering his own purpose in life, and taking baths with crocodiles.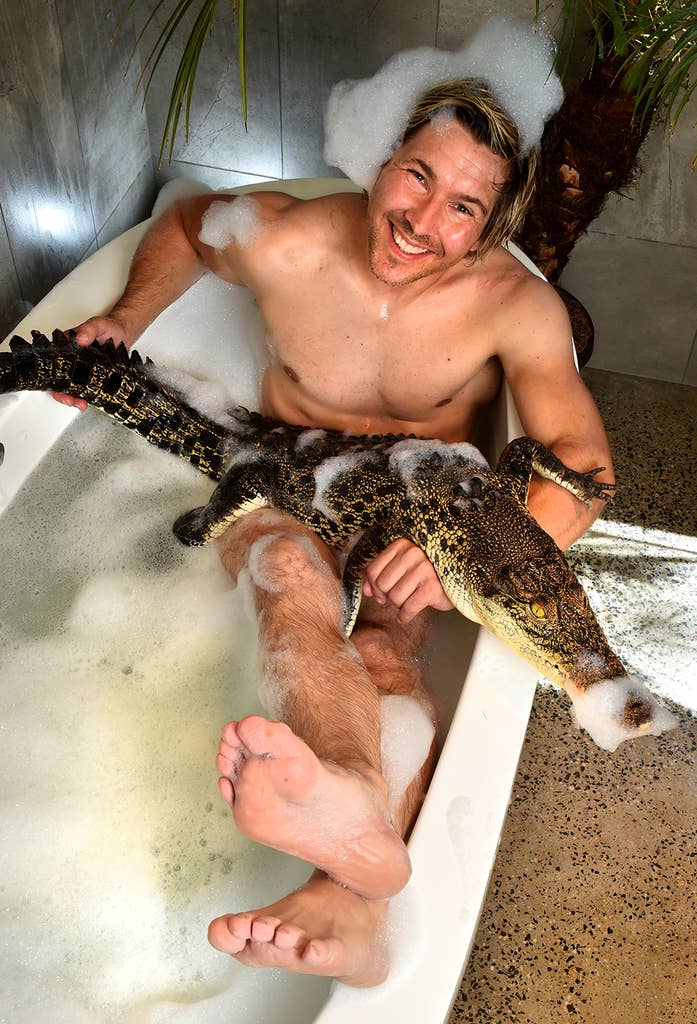 Chris understands (as most Australians do) that on top of a balanced diet and regular exercise, it is also important to make sure your crocodile is clean.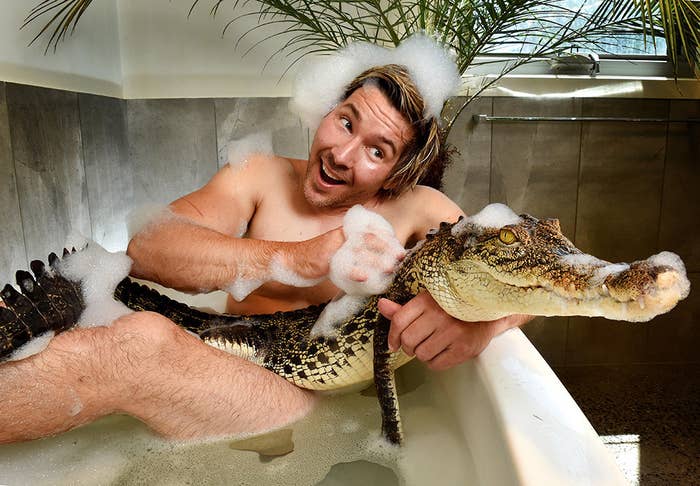 Why does Chris do this? Chris cares for over 2,000 animals at his Wild Action Zoo in Macedon, Australia.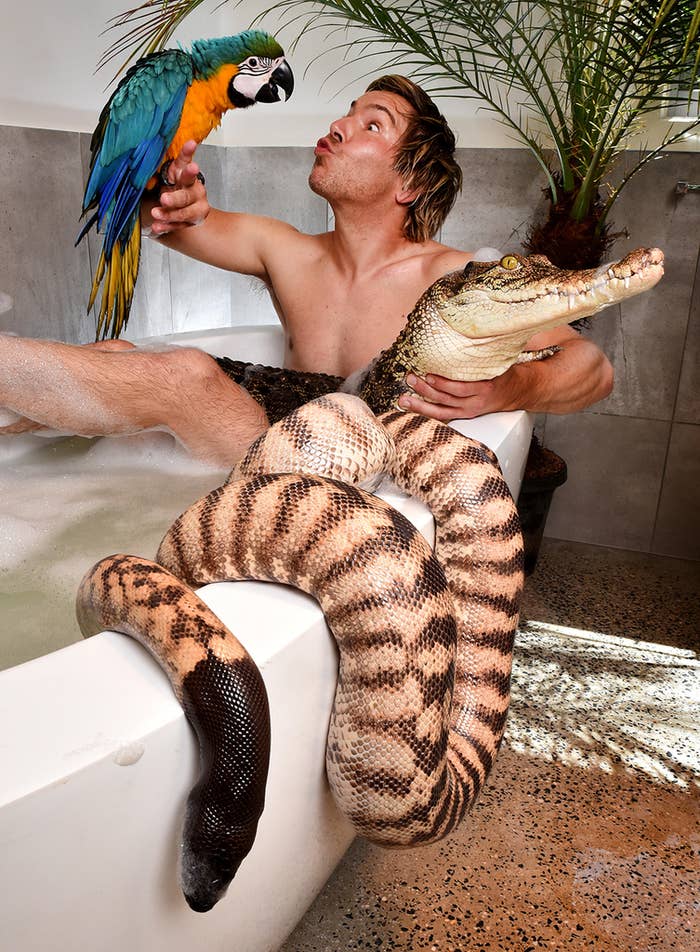 Probably as a result of his constant bathing schedule, Chris has very clean feet – pictured here – and also takes the time out of his day to teach school kids about animals. What a guy.