United States soccer's goalkeeper, Hope Solo, is having a bit of a rough time lately.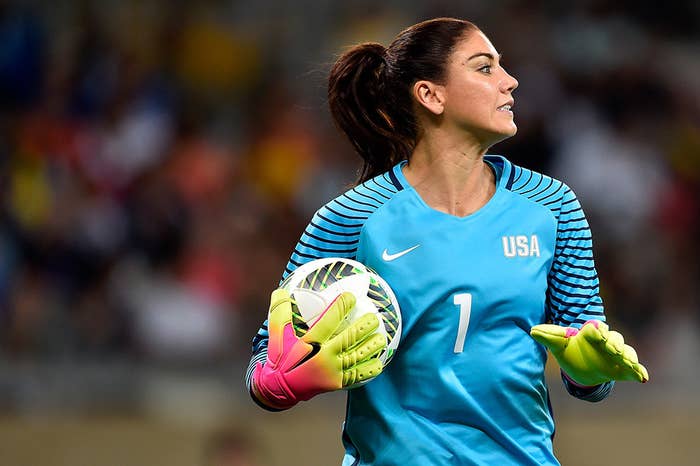 The 35-year-old and two-time Olympic gold medalist stirred up Brazilians a few weeks ago when she shared her anti-Zika virus regime on Twitter just weeks before the Rio Olympics.
See, a lot of people weren't all that impressed with Solo's Olympics travel prep for the Zika virus outbreak.
Solo wasn't even going to come to Rio back in February, citing her fear of contracting the virus. She changed her mind in May, but said she'd be spending a lot of time locked up in her room.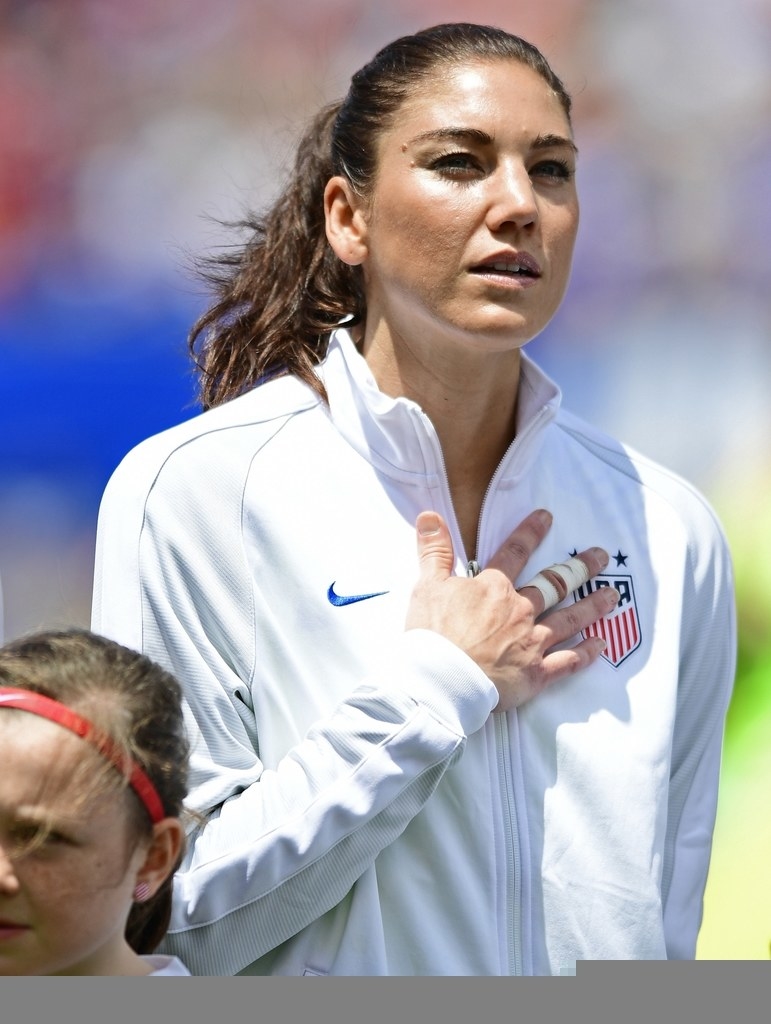 Since the tweets, pretty much everything Solo does on social media is hounded by people wishing Zika upon her. Literally people are just commenting the word "ZIKA" repetitively or using bug emojis.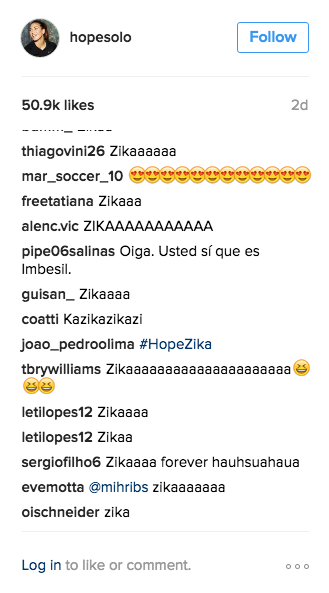 And while the jeering may ~sound~ intense, Solo doesn't seem that bothered.
The United States beat France 1-0 on Saturday. And Solo has yet to concede a goal at the Rio Olympics.