This Woman Is On A Hunger Strike After Her "Medicinal" Cannabis Plants Were Seized By Police
Heather Gladman says she's been supplying sick people with cannabis for decades.
Heather Gladman says she has been supplying sick people with cannabis for decades. On February 18, police raided Gladman's Stradbroke home in Victoria and seized 70 plants.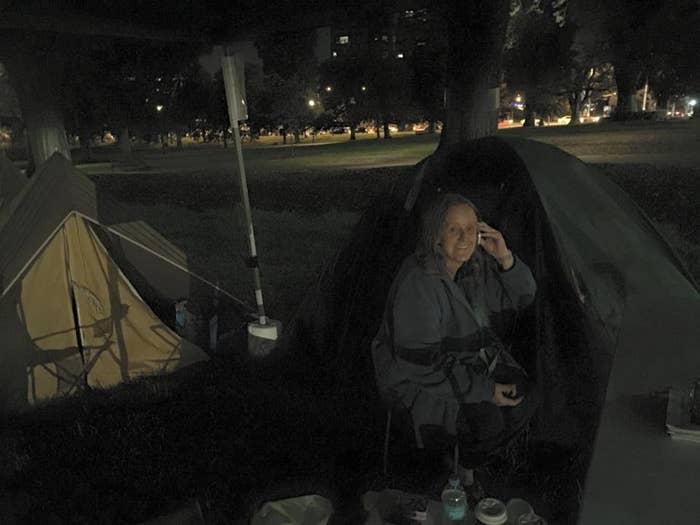 Gladman, along with 27-year-old Liam Hotham, who helped her on her property, was charged with cultivating and supplying cannabis. Both were arrested and are due to face Sale Magistrates Court on March 15.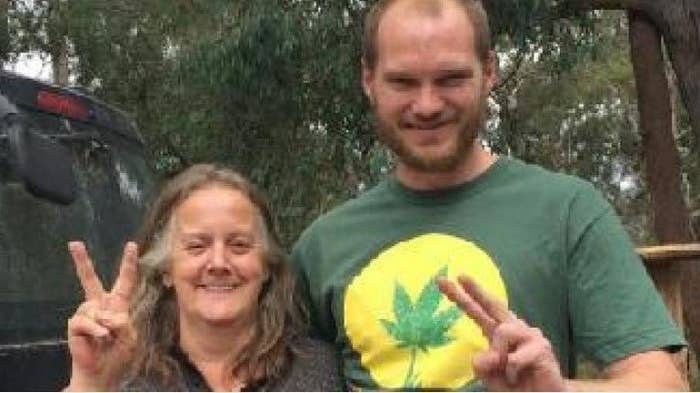 Since her arrest, dozens have come to Gladman's side to support her, praising her for supplying them with cannabis without charge.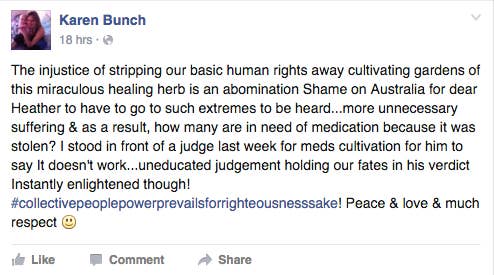 Last week, Gladman announced she was going on a hunger strike in protest of the Victorian and federal government's stalled progress in regulating and legalising medical cannabis.
Beginning on the day of her arrest, Gladman's hunger strike is now on its 11th day. Over this past weekend, she took her strike to Melbourne's Treasury Gardens.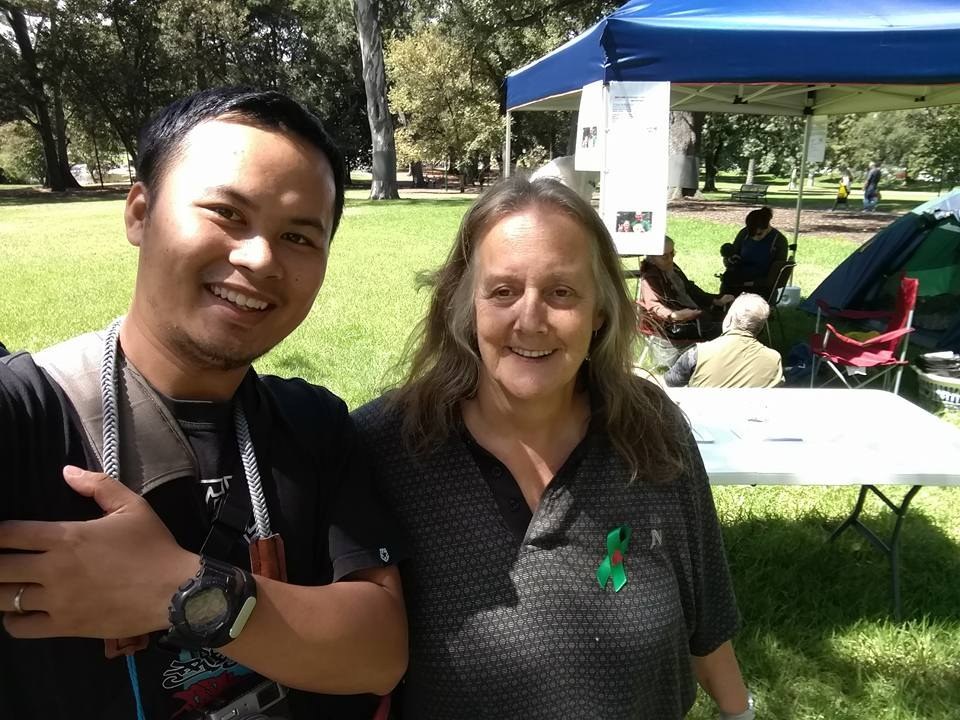 Last week, Gladman said she had lost four kilos, just six days into her strike.
In a video recorded at Treasury Gardens, Gladman said she planned to continue the hunger strike until all of Australia had access to "safe organic cannabis."
BuzzFeed News has contacted both Gladman and Hotham for further statement.