Amber Heard Has Pleaded Guilty To Falsifying Documents In Dog Smuggling Trial
We will always remember this as the that day that we *almost* captured Captain Jack Sparrow's dogs.
UPDATE: Amber Heard has been sentenced to a $1000, one-month good behaviour bond with no conviction recorded.
Johnny Depp and Amber Heard arrived at a Gold Coast court this morning, with Heard charged with breaking Australia's quarantine laws by bringing the couple's two dogs into the country last year.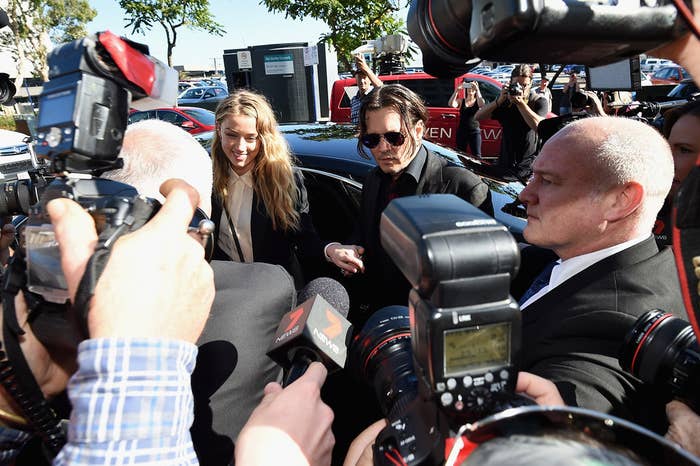 Heard pleaded guilty to the charge of producing a false document, which meant husband Johnny Depp did not need to give evidence.
The court has now dropped the two biosecurity charges.
Apparently there was also some sort of "USB with a video" showing Heard expressing her remorse.
Of course, as has been the case since May last year, people took their chance to make a few jokes at the expense of Pistol and Boo.
The Depp & Heard vs. Australia case has been adjourned until 11am later today. This post will be updated as news breaks.
UPDATE: ABC News reports Heard had offered to plead guilty to the two biosecurity charges in November last year, which the Commonwealth rejected, before accepting today.
Lawyers have shown a video in court showing Heard and Depp supporting Australia's biosecurity laws.