Australian ex-rugby League star Jarryd Hayne is currently playing pre-season with the NFL's San Francisco '49ers - and he's making everyone look real silly.
Like, honestly - we're only in the first quarter and Hayne has made three punt returns which all made the Cowboy's defence look less than strong.
Here's a GIF of Hayne's first return: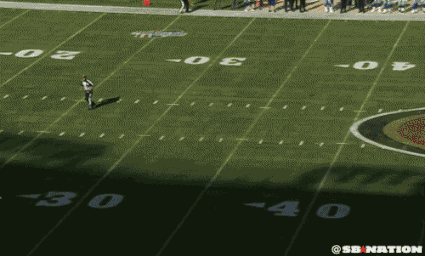 There's quite a bit of excitement ~online~.
The San Francisco '49ers vs Dallas Cowboys pre-season friendly isn't over yet, but Hayne is making sure people remember his name.