The Grandma And Teen Who Accidentally Spent Thanksgiving With Each Other Last Year Did It Again This Year
"They say we're the kings of Thanksgiving."
Last year, 18-year-old Jamal Hinton from Phoenix, Arizona, received an accidental text message looping him into a group chat about Thanksgiving plans for the year.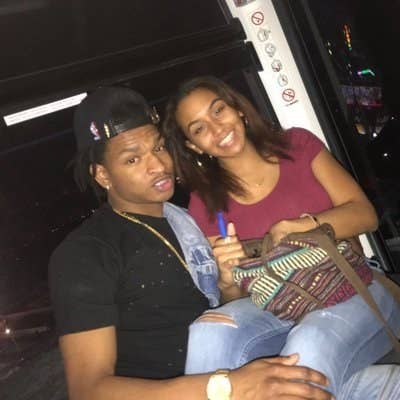 The group text was made up of four people, and Hinton pretty quickly realised he was not meant to be involved.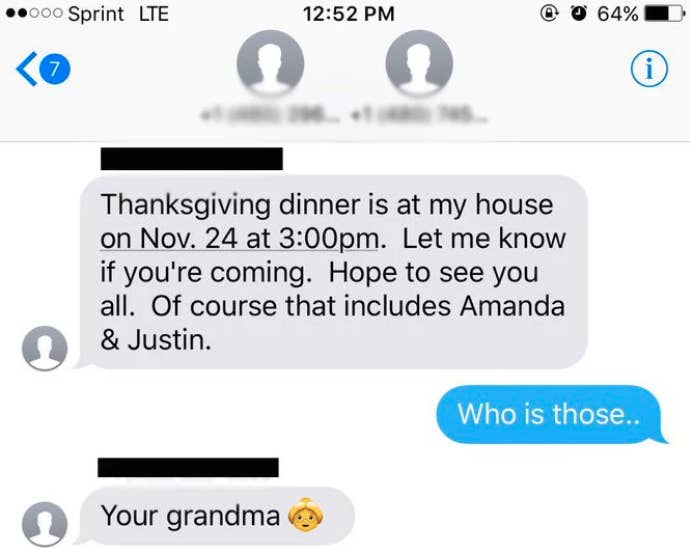 ...and then let her know that they weren't related. But he did ask if he could come over for Thanksgiving dinner. To his surprise, the grandma (named Wanda) said yes.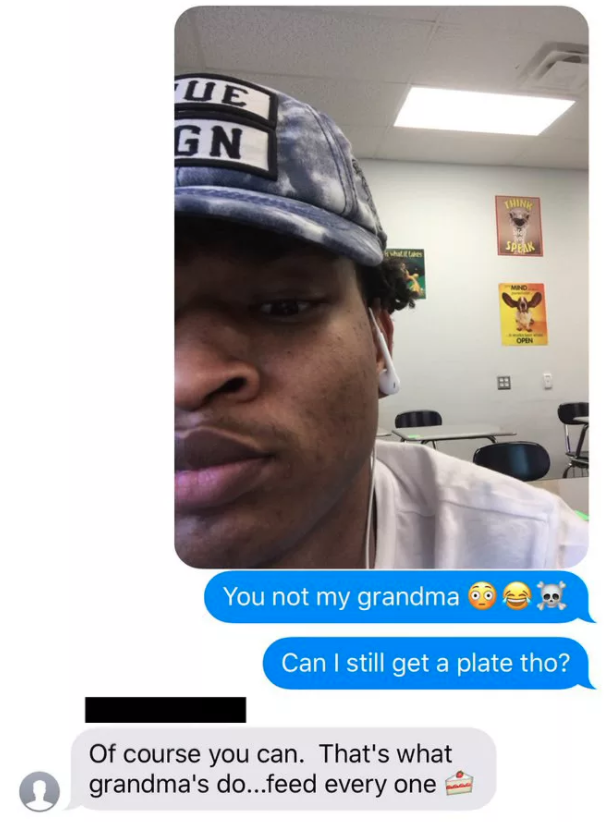 Hinton tweeted about the interaction and it went hugely viral on Twitter with over 200,000 retweets. The story was covered by multiple media companies – including BuzzFeed News – and people were thrilled with the pair coming together for the holidays.
Well, a year later and for Thanksgiving dinner this year, Wanda and Hinton met up again! "She contacts me a lot," Hinton told BuzzFeed News. "As a grandma would. She's very sweet."
Hinton, Wanda, and the rest of her family ate a delicious turkey for dinner. Hinton – who works at a butcher – even carved it.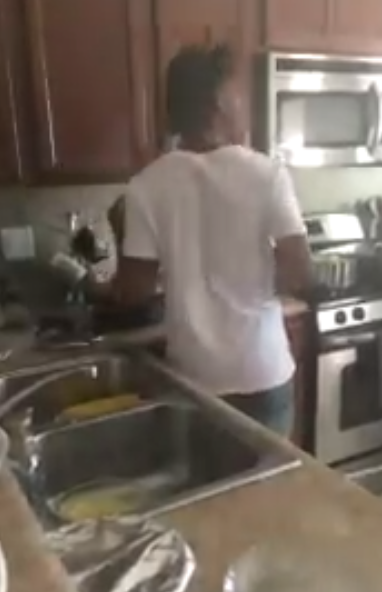 After Hinton tweeted about their second Thanksgiving together, their Thanksgiving tradition went viral again. "People love it," he said. "They say we're the kings of Thanksgiving."
"Everything about it is amazing," he said.
"My Twitter has not stopped buzzing. Everyone is tagging Ellen [DeGeneres] trying to get her attention."
Hinton said he and Wanda talk throughout the year but don't really see each other much. He does, however, hope to see her for Christmas.