People Are Tagging Mel McLaughlin In Chris Gayle's International Women's Day Tribute
"Don't blush baby".
West Indies cricketer Chris Gayle posted an International Women's Day tribute on his Instagram yesterday, asking his followers to "tag a woman who supports West Indies".
And it seems like a lot of people haven't forgotten the incident, with hundreds of users tagging Mel McLaughlin in the cricket star's Women's Day post.
A few people also leaked onto Gayle's Twitter, reminding him further of his past with McLaughlin.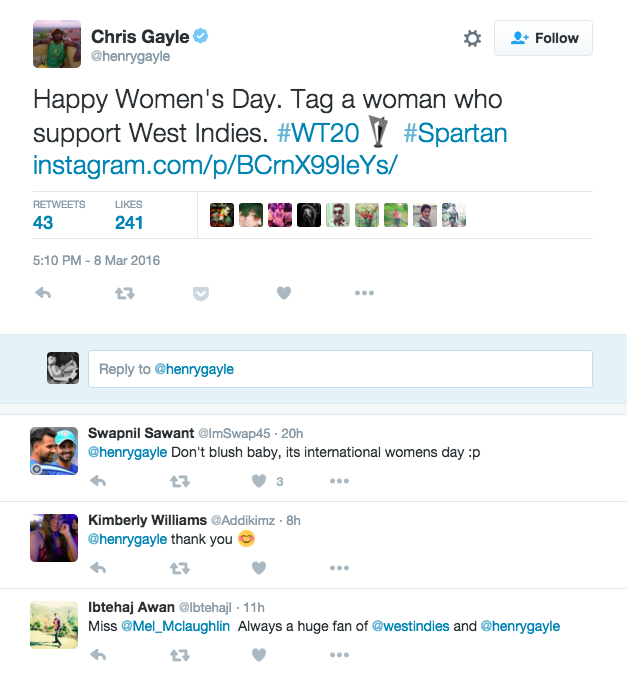 Gayle will line up for West Indies at the T20 World Cup in the U.K next week.