OK, so Sun Yang is a 24-year-old Chinese swimmer who is basically a god in China.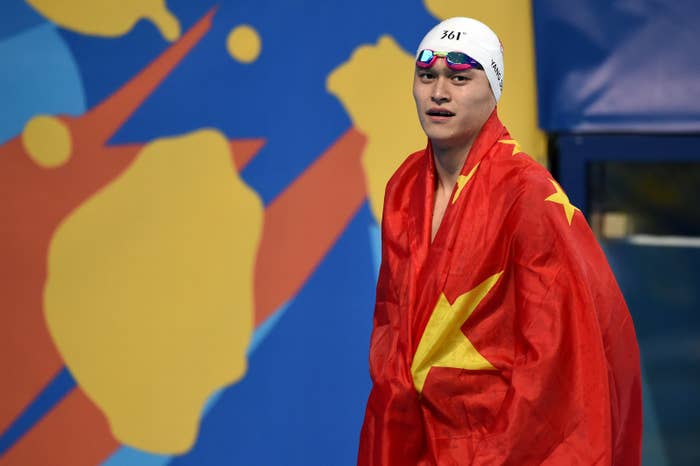 He's the most successful Chinese male swimmer in Olympic history, and has won pretty much every award you can win since he first entered competitive championships in 2006, at the age of 14. In 2011, he broke Australian legend Grant Hackett's 1500 metre freestyle world record.

Sun is a bit of a celebrity in China and a noted "bad boy" in the swimming world.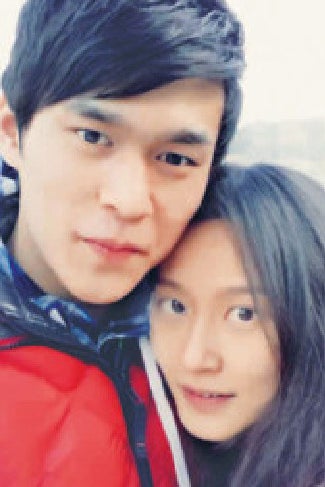 Chinese papers cover Yang's day-to-day life as if he were a Hollywood star. In 2013, Sun posted on social media about his "secret" girlfriend, a flight attendant named Nian Nian, skipped multiple training sessions, and "indulged in commercial activities for over 40 days".
He received a fine of one month's training allowance for his playboy lifestyle. That same year, Sun was caught by police driving without a licence and sentenced to seven days detention.

Which brings us to this dude: Australian Mack Horton.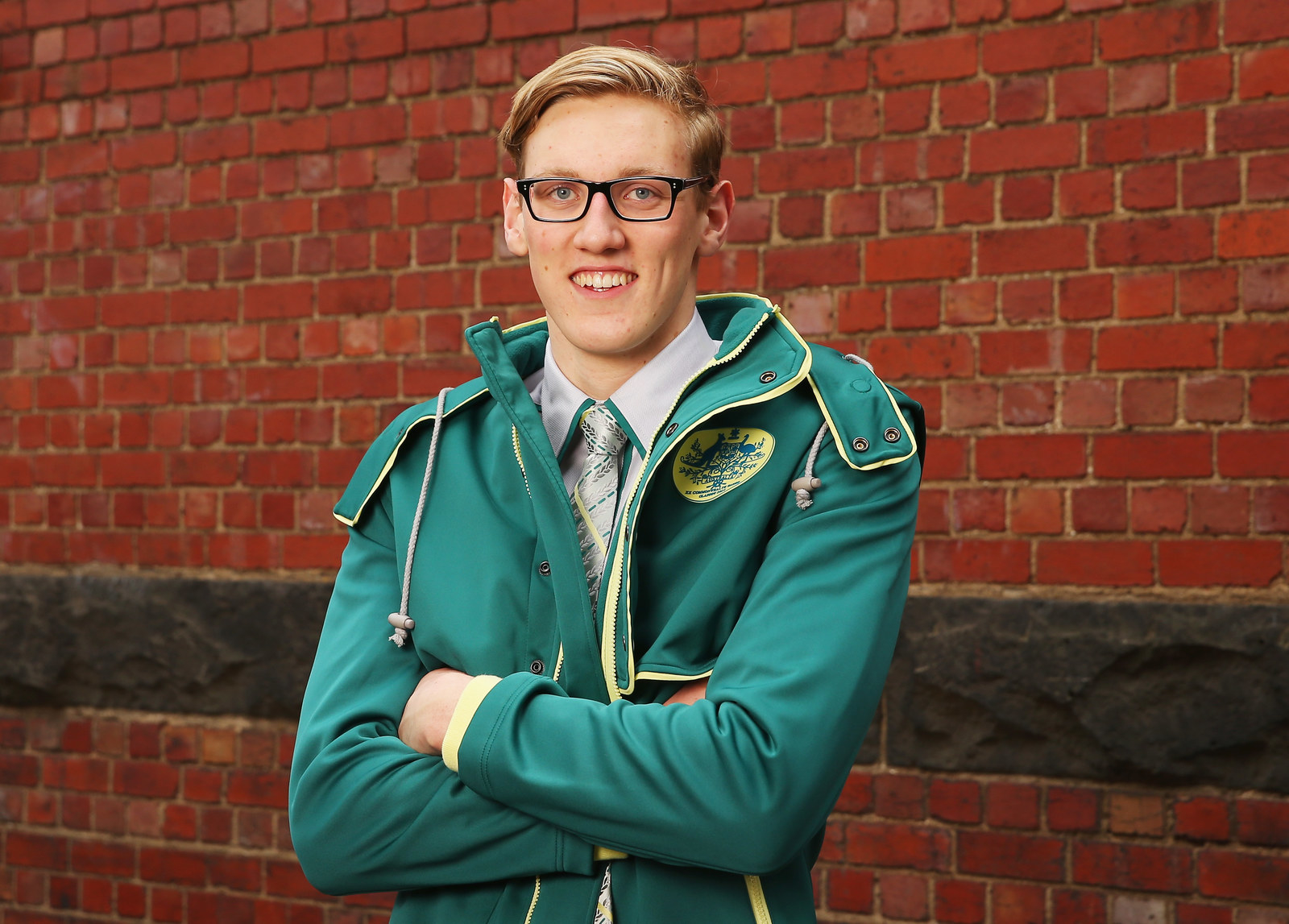 Horton was a relatively unknown Australian swimmer until a couple of days ago when he beat Sun Yang in the Men's 400 metre freestyle to win gold. Horton beat Sun by .13 of a second, but it wasn't the Horton victory that stirred up controversy - it was what he said after the race.

Earlier in the week, Horton told the media that Sun had been splashing water in his face on purpose during training.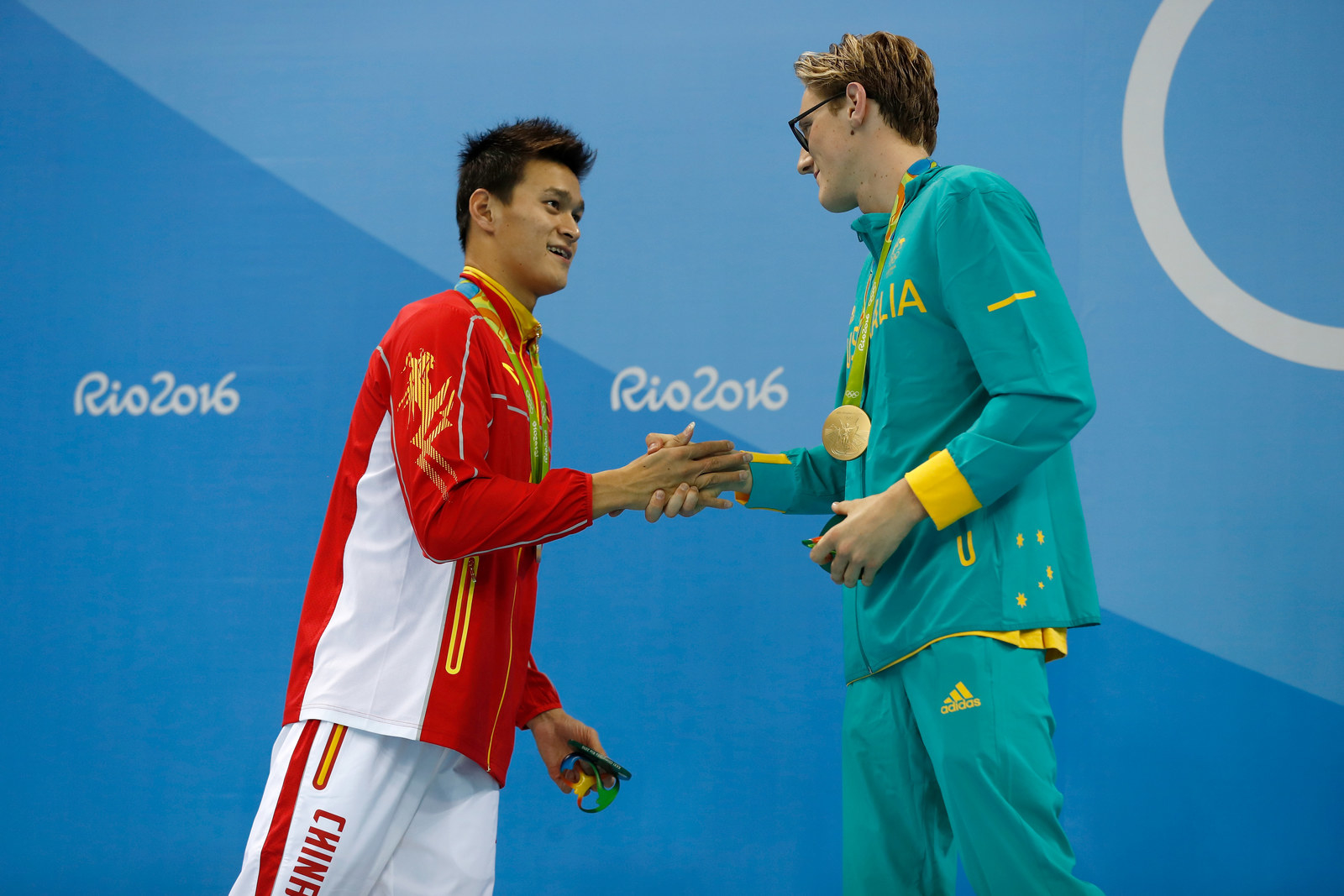 "I didn't respond," said Horton when asked about his reaction to Sun's splashing, "I don't have time for drug cheats."

Horton was referring to a 2014 drug test in which Sun tested positive to a banned substance, which he says he had taken for medical reasons not knowing it was banned.
After beating Sun in the final, Horton had another crack at China's "son of the country."
"I used the words 'drug cheat' because he tested positive," said Horton. "I just have a problem with athletes who tested positive and are still competing."
It was all very high school and cool and no one was mad, at all.
After Horton's comments, Chinese swim fans were, to put it lightly, fucking pissed.
Storming Horton's Instagram with abuse, Chinese fans managed to get the hashtag #apologizetosunyang to trend as they campaigned to get an official apology from the 20-year-old Aussie. The Chinese swimming team also got on board, asking the Australian swim team to apologise for Horton's "malicious" comments.
The apology, however, was not forthcoming.
Australian swimming great Ian Thorpe has backed Horton's right to "express an opinion", and the Australian Olympic team's chef de mission, Kitty Chiller, has outright said there will be no apology from Horton or the Australian swim team.

"He has every right to express his views and his displeasure in that sense," Chiller said. "We have no intention of making an apology."

Now, Chinese media is pissed – and not just about Horton. Chinese outlets like the Global Times and state broadcaster Xinhua News are outright dragging the entire nation of Australia.
"From China's perspective, Australia, an English-speaking and developed country, is a typical part of the Western world," reads one op-ed. "But actually, Australia has always been a 'second-class citizen' in the West, and many people from Western Europe, especially the UK, feel condescension toward Australians. "
"In front of Asian countries, it cannot help but effuse its white supremacy. The tangle of inferiority and superiority has numerous reflections in Australia's foreign exchanges."
Australians are taking this all very well.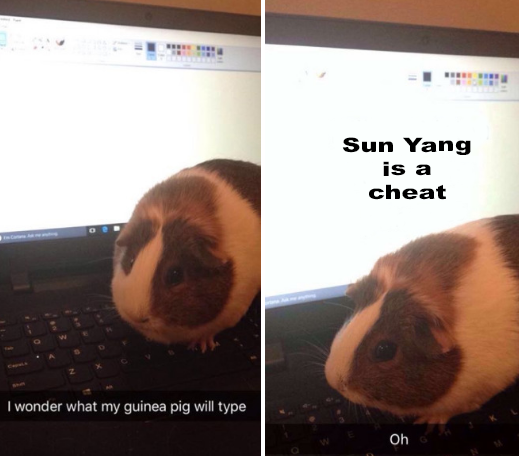 Horton and Sun will face each other again later in the week in Sun's world record event, the 1500 metre freestyle.
Sun, however, doesn't seem all that concerned.
"I am no friend of Mack Horton," he said recently. "I'm the 1500 metre king."