Bruce Springsteen took the stage at Melbourne's AAMI Park on Thursday night and began his set by apologising for the actions of US president Donald Trump.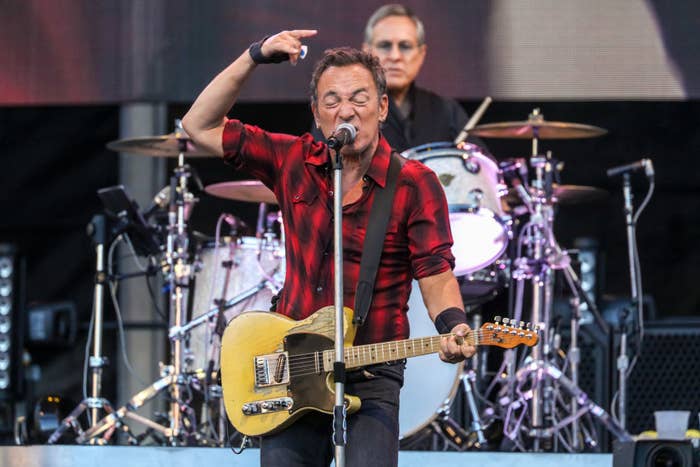 "We stand before you as embarrassed Americans tonight," he said on the same day it had been reported that Trump had hung up on Australian prime minister Malcolm Turnbull during a testy phone call between the two.
The Boss then played a cover of "Don't Hang Up" by the Orlons.

"We're going to use this to send a letter back home," he told the crowd.

Trump and Turnbull made headlines around the world on Thursday when details of the phone call were reported in the Washington Post.

"This is the worst deal ever," Trump reportedly told Turnbull of a proposed refugee deal between the two nations, before abruptly ending the call.

Trump later tweeted that the deal was "dumb".

Footage of Springsteen's opening song has been uploaded YouTube, with fans applauding the rock 'n' roll great for his longstanding criticism of Trump.

Springsteen has been playing protest songs throughout his tour of Australia. In Adelaide, he played his song "American Land", a song about immigration.
The singer posted a video to his Facebook page following the Adelaide show, "adding his voice" to the thousands of Americans protesting Trump's suspension of the US refugee program.
"America is a nation of immigrants and we find this anti-democratic and fundamentally un-American," he said.