Eddie McGuire Issues Second Apology For Saying He Wanted To Drown A Woman
"It was the joke of the day," said Collingwood AFL club president Eddie McGuire.
UPDATE: Collingwood AFL club has uploaded a full video apology from club president Eddie McGuire to its website.
The second apology comes after pressure from club sponsors begins to mount, with Holden Australia confirming it is reviewing its relationship with Collingwood Football Club.
Eddie McGuire appeared on breakfast TV on Monday morning, explaining comments on radio last week in which he insinuated he'd like to see journalist Caroline Wilson drowned.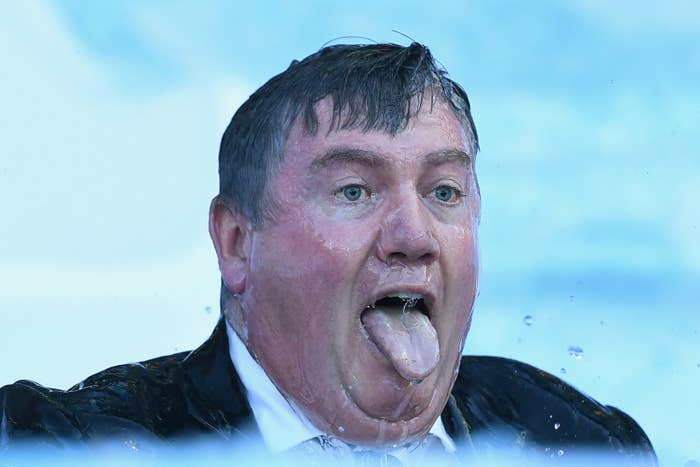 This morning, McGuire said: "To put it into context of the day, everyone was joking. In fact I've just received audio from the 3AW commentary box with Caroline Wilson in there joking with her colleagues the exact same jokes."
However, Wilson spoke on 3AW radio this morning and said she "wasn't happy" with the comments.
"I found out about them last Monday night, they were relayed to me by a friend at Channel 9," she said.
"It's such a pity that they needed to [use] that really vicious language."
"I don't accept that it was playful banter, I've gotta' say."
Ex-AFL coach and commentator Danny Frawley apologised on Fox Sport's Fox Footy last night, and again this morning, calling the comments "insensitive" and "inappropriate."