Yesterday, four people died after a horrific accident at Dreamworld amusement park in Australia's Gold Coast.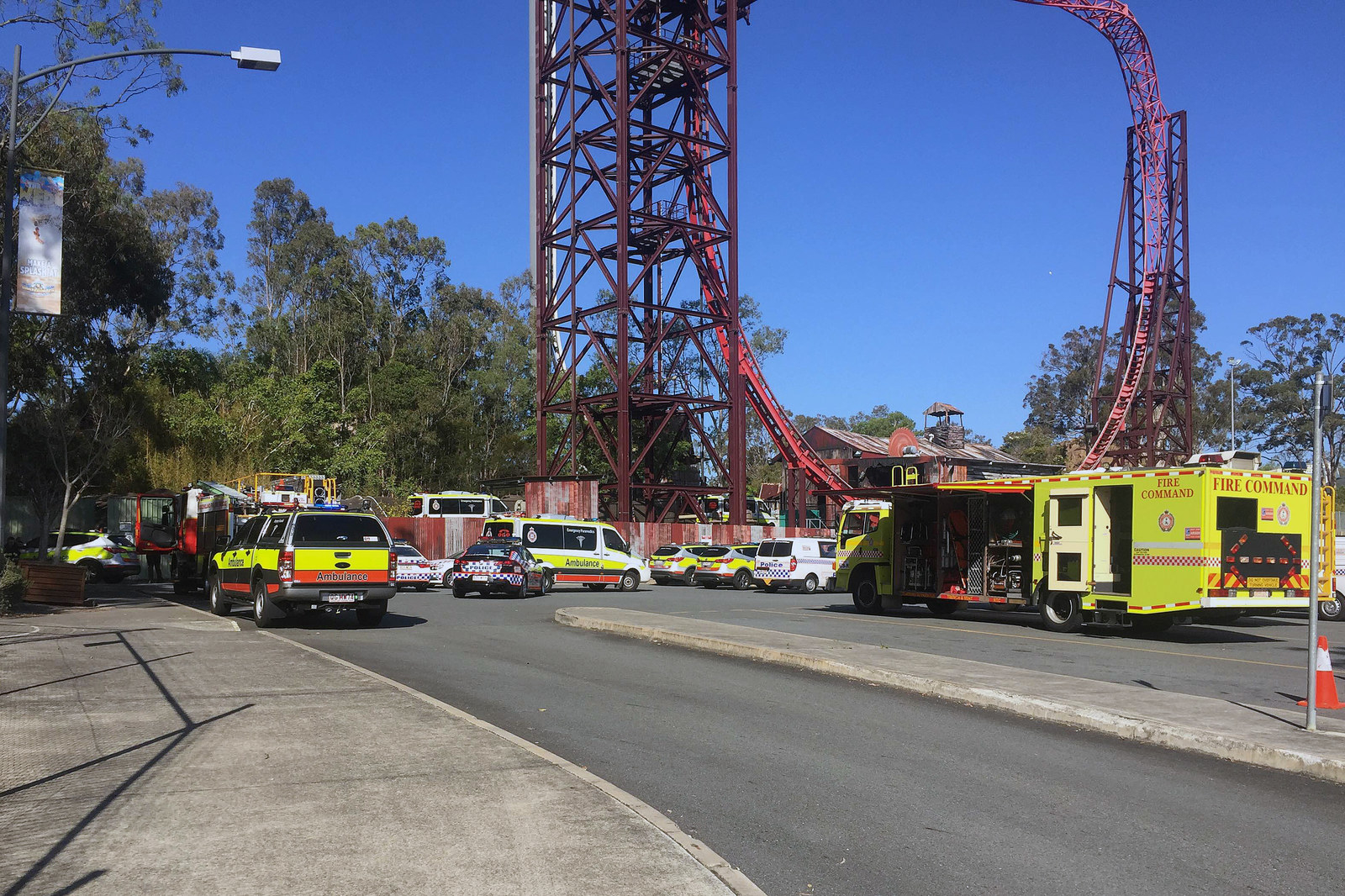 Queensland police have confirmed a raft on the Thunder River Rapids ride flipped over, sending the four adults onto a conveyor belt where they died. Two children on the raft, a boy aged 10 and a girl,13, managed to escape the accident.

At a press conference on Wednesday morning, Queensland Police assistant commissioner Brian Codd said it was a "miracle" that anybody had escaped unharmed.

Today, a review of Dreamworld Australia written on October 10 detailing the "operational issues" with a series of rides at the park has gone viral, ending with the ominous final line "someone will get seriously injured or killed one day."
Tracey Christensen's review has been shared across social media, with hundreds of people commenting on the post. A screenshot of the review was also uploaded to Reddit yesterday, sparking a heated discussion about safety at the park.
The review echoes the sentiment of the Australian Workers Union, the union representing Dreamworld staff, which raised concerns about the park's safety 18 months ago.
"We have had concerns about maintenance and operations regimes," Queensland union secretary Ben Swan told ABC radio on Wednesday. "We did hold some very grave concerns about safety of equipment and the operation of equipment."
Assistant commissioner Codd said he was not aware of any early reports that the ride was scheduled for maintenance.
"No, I'm not aware of that detail but I have every confidence that the investigative team that we have will be fully exploring that," he said. "We have specialist engineers that will be attending today and will be examining certain componentry that goes with that ride."

"There will be a broad range of things examined – policies, procedures, maintenance schedules and the actual – I guess, the make-up of the whole ride itself in terms of compliance about contemporary engineering."
"It seems from what I've seen almost a miracle that anybody came out of that. If we're going to be thankful for anything, I'm thankful for that."

The investigation into the tragedy is ongoing.