During a particularly dry episode of Q&A last night, ex-Triple J breakfast host and comedian Tom Ballard put the call out for the only thing that could make the night more exciting: PETS WATCHING TELEVISION.
Quickly the internets was abound in cute puppy pics, all disgruntled with the continued debate surrounding how many words Alan Jones could say without taking a breath.
Lo, the dog pictures rained down.
Some canines simply couldn't handle it.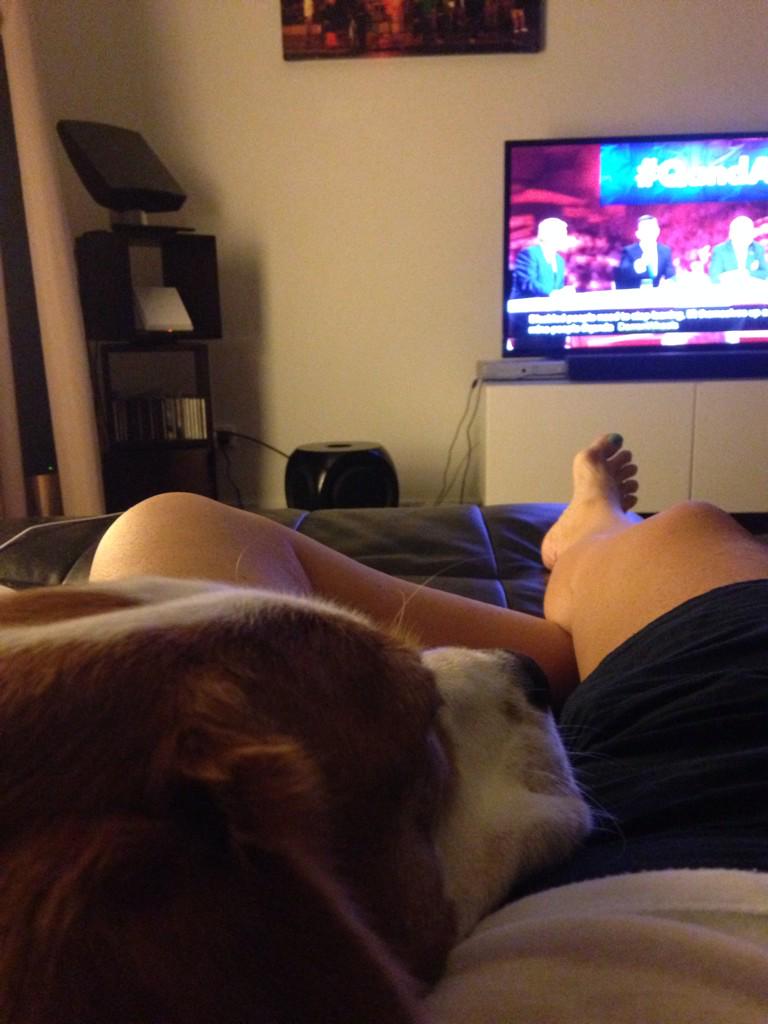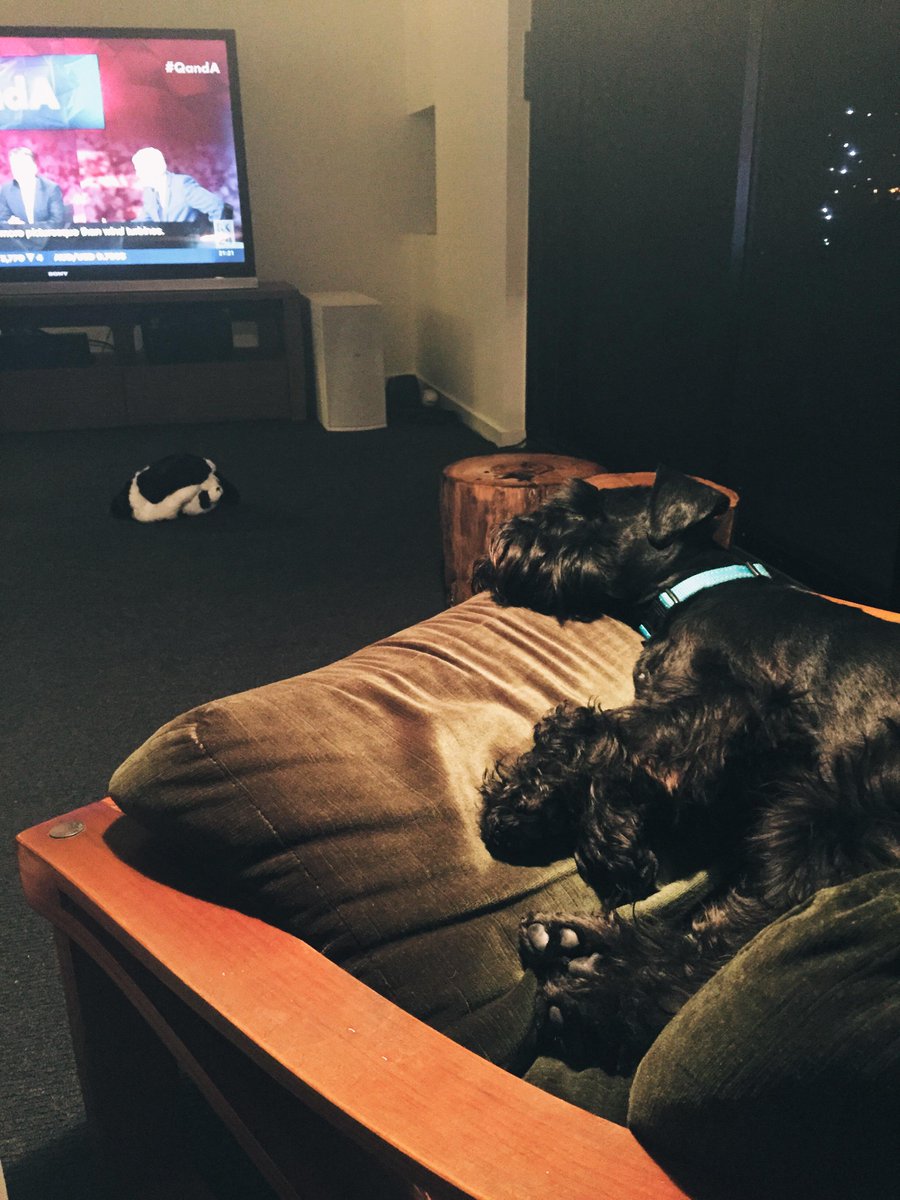 And Tom's own dog looked very glum.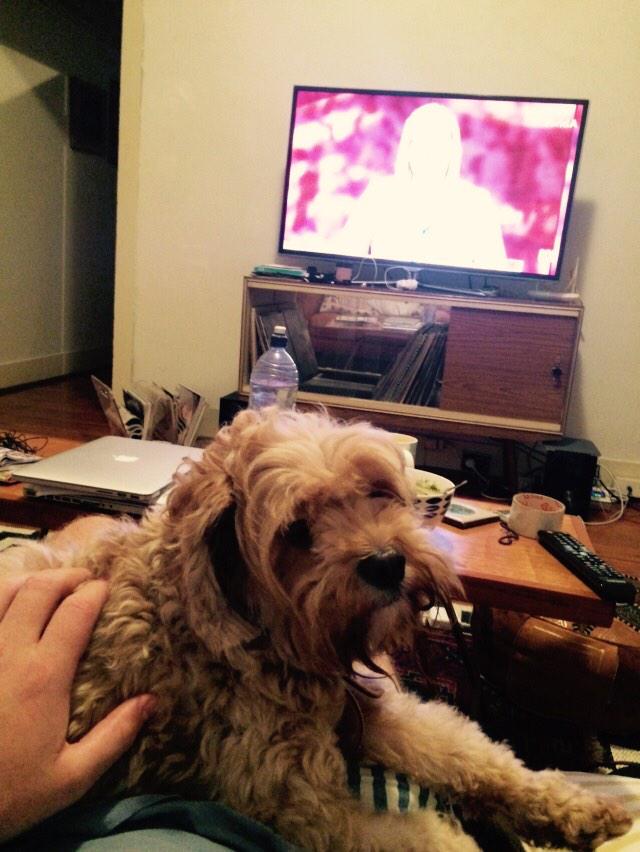 Cats weren't as upset as dogs, looking more dissatisfied than anything else.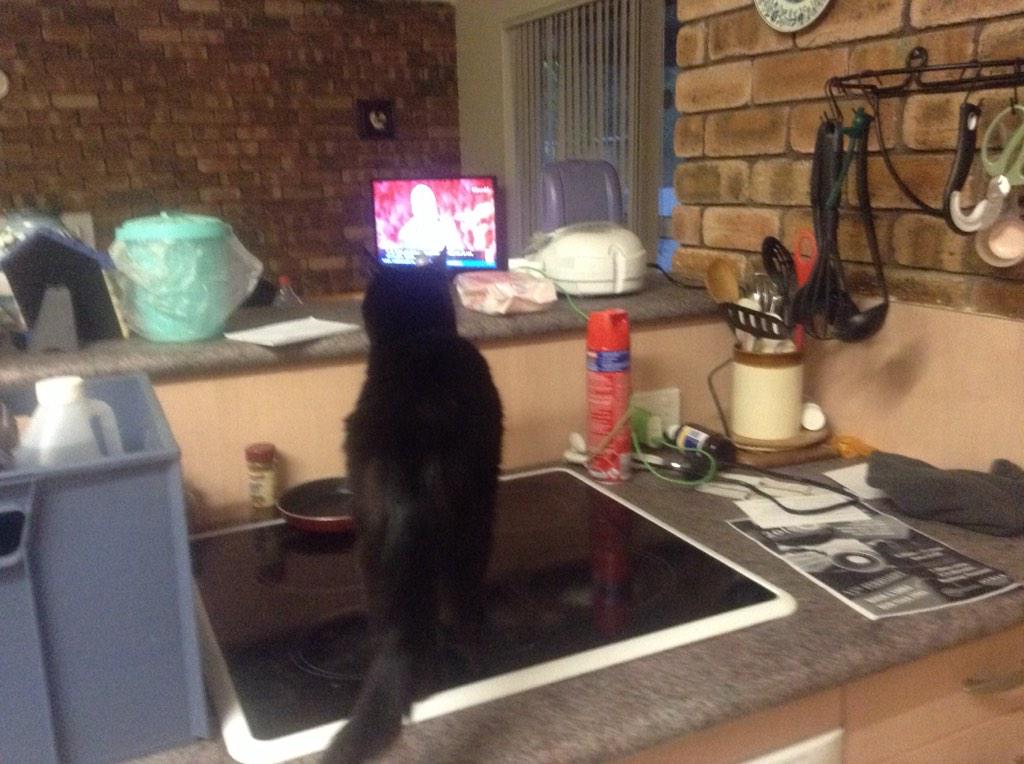 May this tradition continue for every Monday all the way through eternity (or until the show ends).