The iconic Big Merino in Goulburn has been lit up recently, to raise awareness for green energy.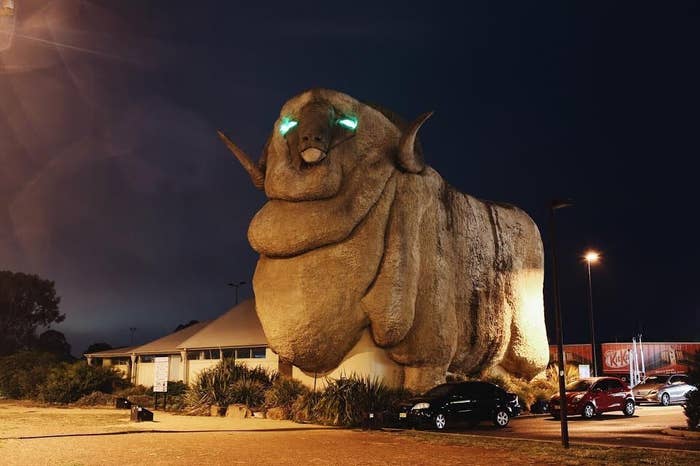 Rambo is one of many "big" Australian icons plastered across the country.
Of course, the internet had other ideas - focussing less on the eco-friendly message Rambo was trying to share and more on the HUGE GLOWING GREEN DEMONIC EYES.
At the very least, Sydney has a new guardian.