David Attenborough Has An Incredibly Bleak Warning For The Great Barrier Reef
"If they continue to rise at the present rate, the reef will be gone in decades."
Famed naturalist and broadcaster Sir David Attenborough has announced his concerns for Australia's Great Barrier Reef, ahead of the screening of his three-part documentary on the world heritage site.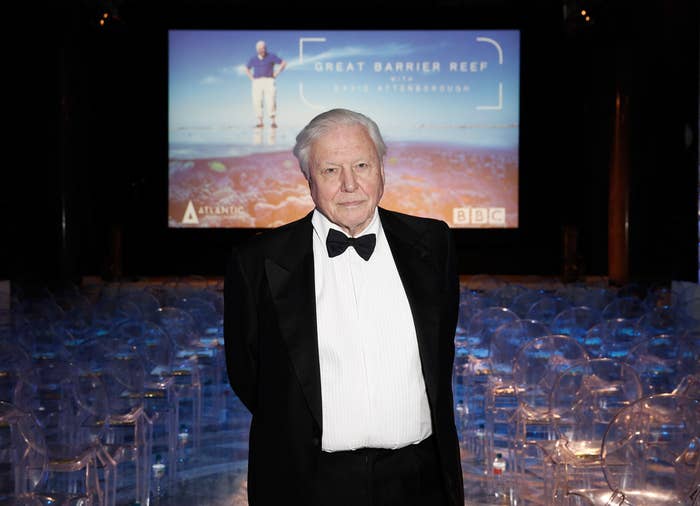 In March, the Australian government announced that coral bleaching on the reef had increased to a threat level 3, the highest possible.
Federal Environment Minister Greg Hunt flew over Queensland's far north to survey the bleaching of the reef, saying it wasn't as bad as first thought.
"It is not as severe at this stage as 1998 or 2002, which were both El Nino-related events, it is however, in the northern parts a cause for concern," he said.
Greenpeace has been battling the Queensland government for months over the future of the reef. Earlier this week the government approved a billion-dollar Carmichael coal mine in Queensland's Galilee Basin.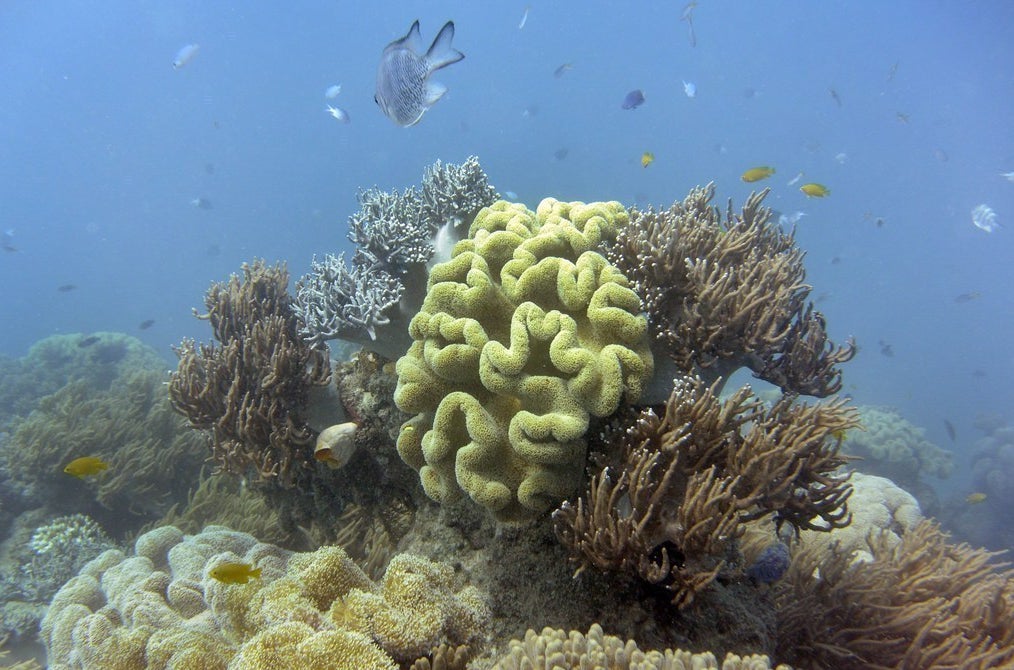 "The Queensland Government must stop acting in the interests of the coal industry and refuse the mining lease. The mining and burning of coal is driving climate change, warming our waters and bleaching the life and colour out of our Reef," said Greenpeace in a statement in March.
Queensland Premier Annastacia Palaszczuk said the Carmichael deal was a "major step forward" for the project, citing the thousands of jobs that would be made available due to the mine's construction.
Shadow Environment Spokesperson Mark Butler told BuzzFeed News the biggest issue facing the great barrier reef was climate change.
"The biggest threat to the Great Barrier Reef, even according to the government's Great Barrier Reef Marine Park Authority, is climate change."
"Labor is committed to taking real action on Climate Change, unlike the Liberals who have an ineffective policy under which emissions are rising."
"The time to act is now."
With or without a coal mine, Attenborough's prediction for the reef is damning.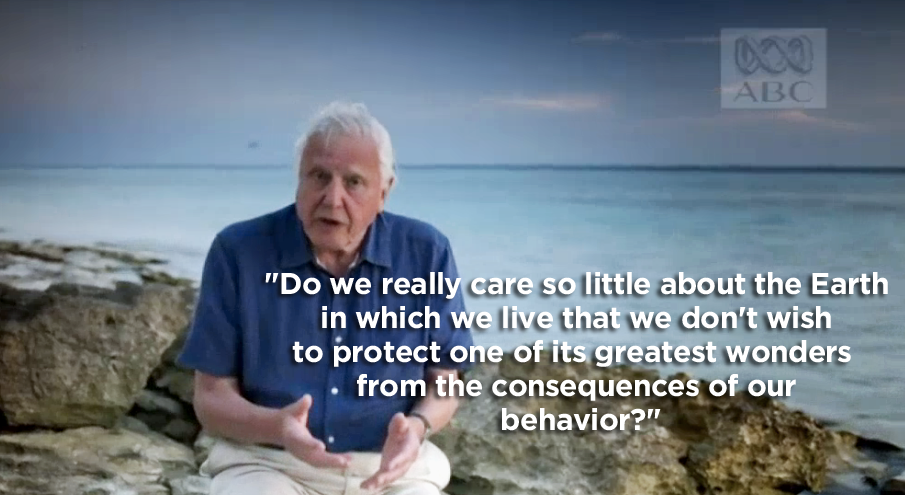 David Attenborough's three-part series, Great Barrier Reef starts on ABC on April 10.