Johnathan Thurston Becomes One Of The Greats As Cowboys Win First NRL Grand Final
In a game that went right down to the wire, Johnathan Thurston kicked a field goal in extra time to win the 2015 Grand Final.
The North Queensland Cowboys have won the 2015 NRL Grand Final 17 to 16 in a thrilling showdown.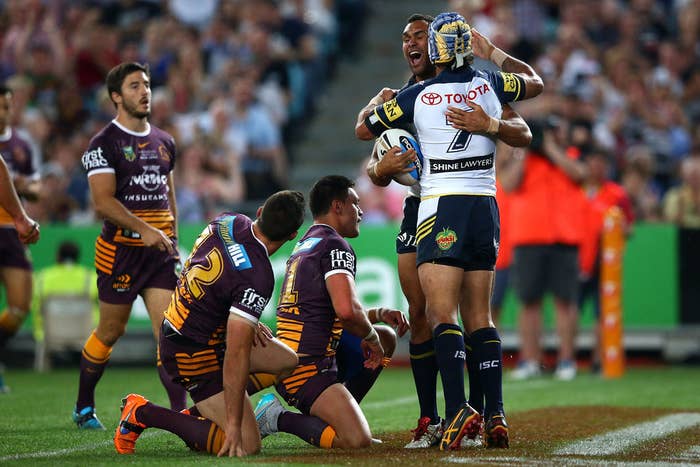 In the first all-Queensland grand final in the NRL's history, it was the Johnathan Thurston-driven Cowboys who defeated an aggressive and stubborn Brisbane Broncos.
Trailing the match 14-12 at half time, the Cowboys returned after the break to play-out an almost scoreless second half, but for the final minute.
Much of the attention before and after the match was on Cowboys' captain Johnathan Thurston.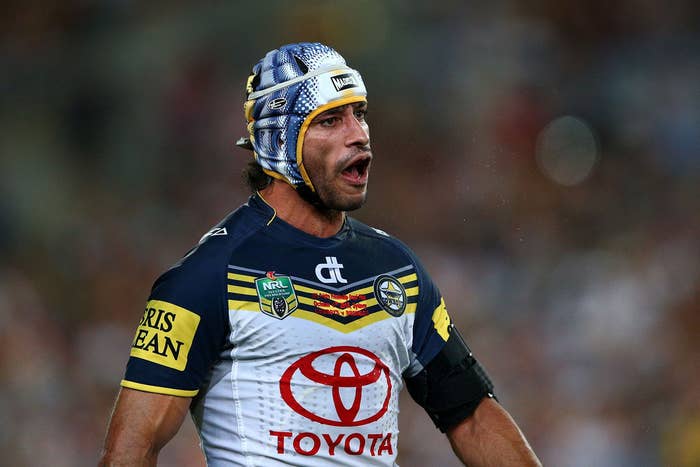 Thurston had officially won a grand final playing for the Canterbury Bulldogs, acting as a stand-in for injured Bulldog's player Steve Price. Because of his few appearances in the Bulldog's jersey, Thurston famously offered his premiership ring to Price - who refused to accept it.
As such, Thurston's storied career, which has so far seen him be a part of a dominant Kangaroos squad and a record-setting Queensland State of Origin team, has always been pitched as one void of a grand final victory.
And in the final play of the game, a last-minute try after the siren led to Johnathan Thurston needing to kick the conversion to win the Cowboys' first premiership.
Now, Thurston has won almost every accolade possible, lining his grand final ring up with a trophy cabinet full of awards.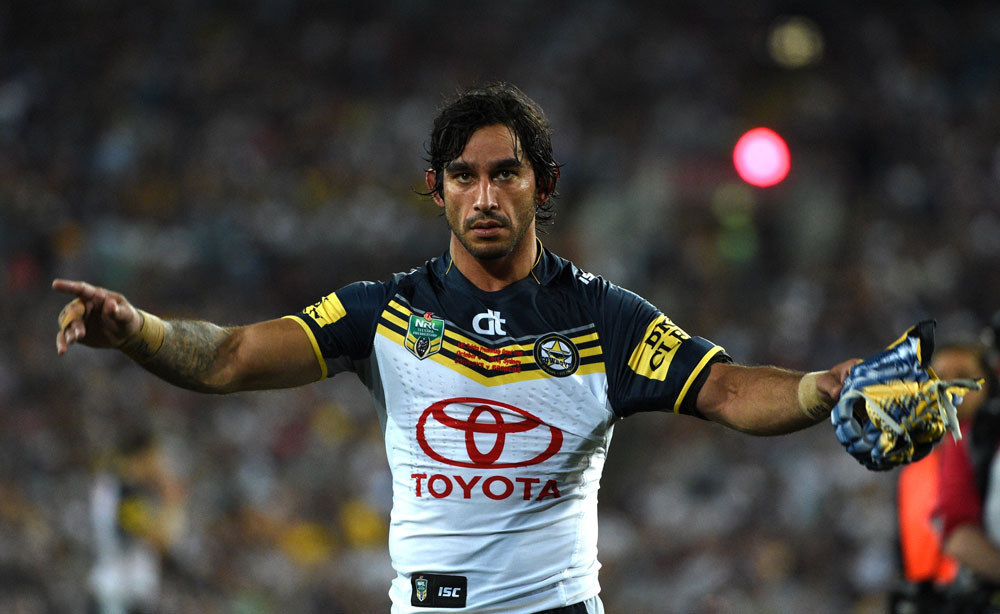 A four time Dally M Medal winner, Wally Lewis Medal recipient, 2013 Rugby League World Cup player of the tournament winner (in which Australia won) and State of Origin's all-time greatest points scorer, Thurston now puts his name up as one of the greatest to play the game.