Victoria Police moved in on a homeless encampment on Melbourne's Flinders street on Wednesday afternoon, intending to remove a dozen or so rough sleepers who had been living there for the last month.
The encampment drew headlines last month after Melbourne's lord mayor, Robert Doyle, said he planned to ban sleeping rough on the city's streets. It prompted an angry backlash online, before Victoria Police's chief commissioner, Graham Ashton, suggested that many of the people sleeping rough were not actually homeless.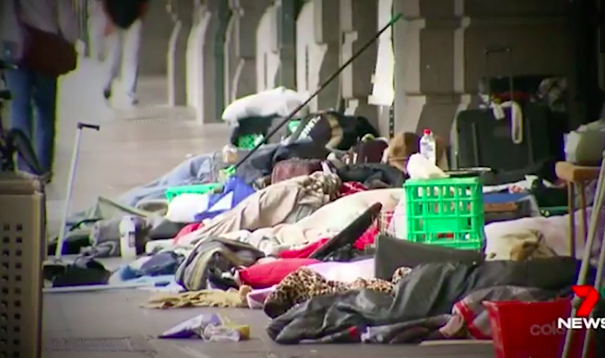 On Wednesday, people living at the encampment were offered temporary accommodation. Protesters gathered on Flinders street to decry the forced removal of the homeless, with various live streams and videos capturing chants of "police bastards" and "scabs".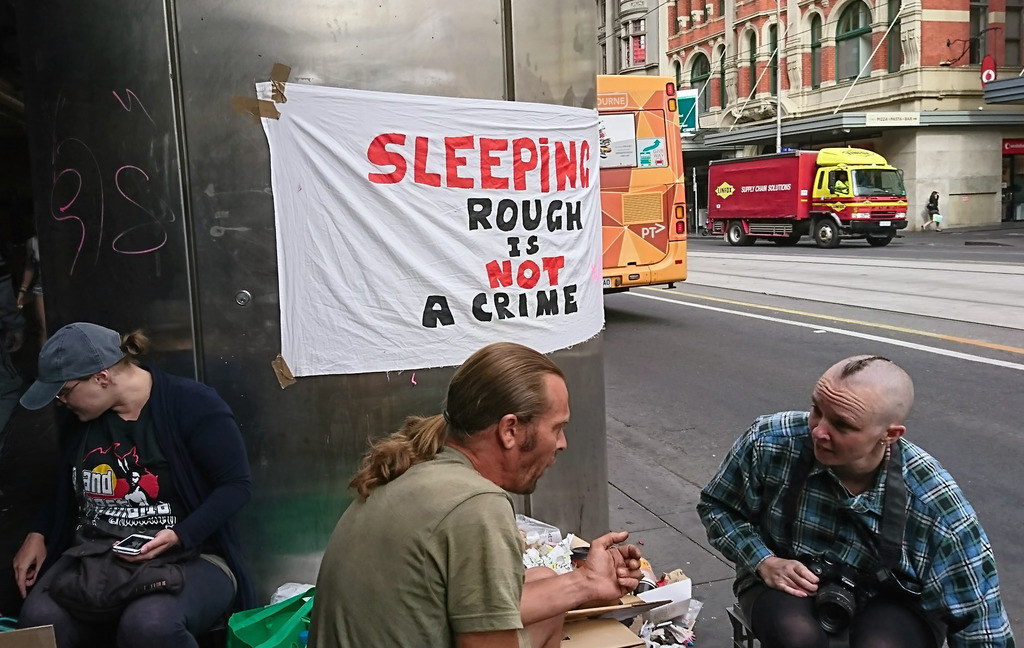 Clashes broke out between police and protesters as the authorities moved in, leaving roads and tram tracks blocked. Police arrested three people and issued notices to rough sleepers to leave within 24 hours or risk being arrested, The Age reports.