Australian supermarket retailer Coles has announced a new date on its ban on plastic bags, having previously said the cut-off date would be August 1, before changing its decision and changing that date to "indefinitely". Now, it looks like there's another date: August 29.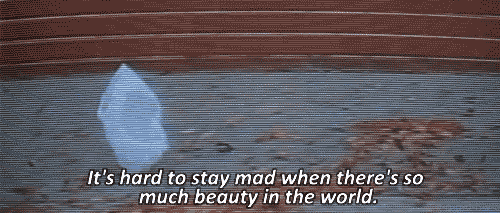 Yeah, it's confusing.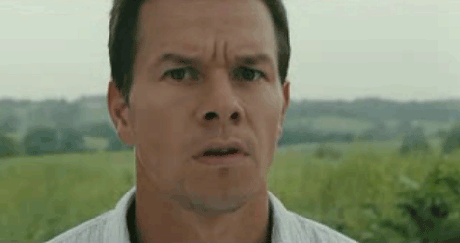 In a series of tweets on Thursday morning, Coles confirmed reports that it would be extending its "complimentary bag offer" (free plastic bags) until Wednesday, August 29. According to Coles, the transition from in-store bags to BYO bags has "taken longer than anticipated".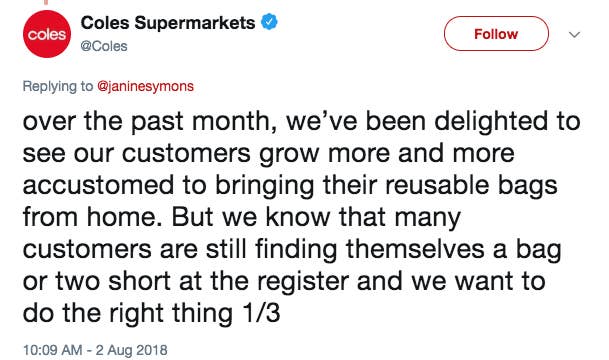 Earlier in the week it looked like Coles would be following its competitor, Woolworths, by enforcing a 15 cent charge for a "reusable" bag should customers forget to bring their own. But that never really eventuated.
Yesterday, Coles upset a lot of people when it offered the line that free plastic bags would be given out indefinitely. Environmentalists and people who, y'know, thought bringing your own bag wasn't that hard were particularly upset.
And on Thursday morning, Coles chief executive John Durkan sent an email to 115,000 team members. "I appreciate this transition phase is taking longer than anticipated but it is absolutely the right thing to do by our customers," he said.
"At Coles we are absolutely committed to reducing our impact on the environment and making a positive contribution to the communities in which our customers and team members live and work," said the email.
"One part of this commitment is removing single-use plastic bags from our stores. As you would have experienced first-hand in stores, this has been a big and difficult change for many of our customers.
"Over the past month, we've been delighted to see our customers grow more and more accustomed to bringing their reusable bags from home.
"But we know that many customers are still finding themselves a bag or two short at the register and we want to do the right thing by them during this transition period. Putting our customers first is in our DNA and we must always be empathetic and responsive to their needs."
The response comes after yesterday's flurry of tweets about the bag ban.
We can only hope and pray that the bag ban doesn't get unbanned to another point so that the ban can be unbanned by a ban again. I'm tired. Ban.