A meme encouraging anti-Semitism has been published on the verified Facebook page of multimillionaire and onetime politician Clive Palmer.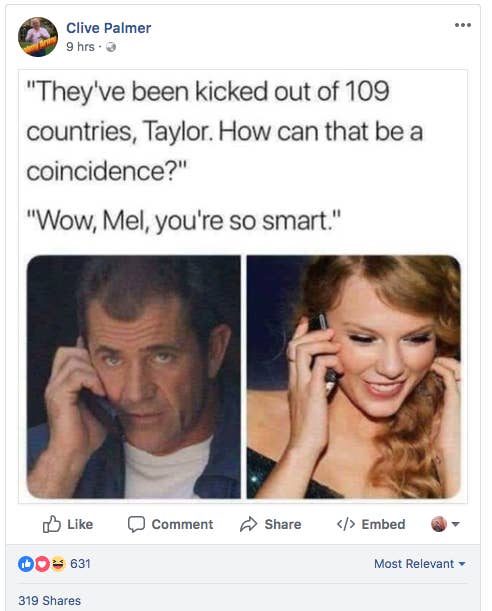 Palmer, who has been flirting with the idea of returning to politics, has been using memes and shareable content for months as a way of building his brand.

Earlier this year the mining baron's Facebook created a controversial group, named the Palmy Army, which was used as a swamp of ideas from which Palmer's verified page could pluck content.
BuzzFeed News is not suggesting Clive Palmer endorses any of the images within the group, and Palmer himself has never confirmed he is the one running the accounts, or if someone is paid to do it.

Upon its creation the page quickly spiralled into a chaotic mess of alt-right propaganda, but it was policed to stop the spread of certain content — one extreme example being images of Palmer in an SS uniform outside a gas chamber filled with his political opponents.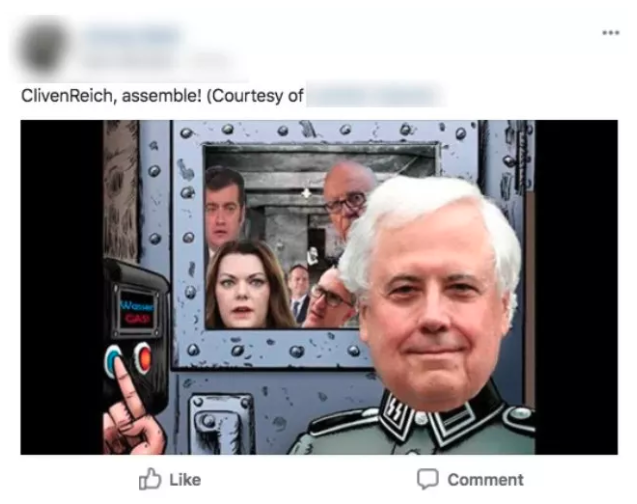 Those who post within Palmer's Palmy Army Facebook group must be granted approval by an administrator before any of their content is published. Many of these memes then find their way to Palmer's official page, which has a following of over 150,000.

Last night, a new user within the Palmy Army contributed an anti-Semitic meme showing Mel Gibson and Taylor Swift discussing an unspecified group which has been "kicked out of 109 countries. ... How can that be a coincidence?"
A few hours later, around midnight on Wednesday, the meme was published to Palmer's verified page, where hundreds of people have responded.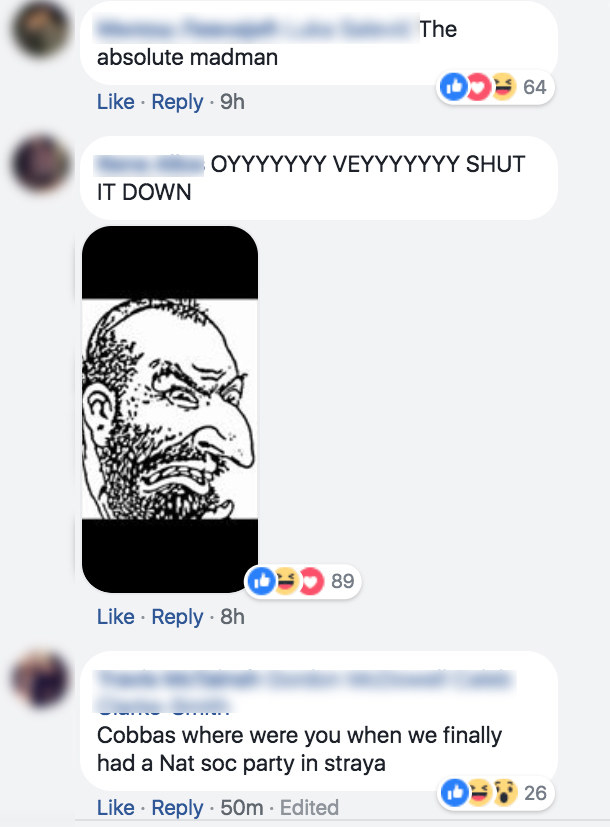 The image was shared to multiple Australian right-wing Facebook pages, including the 50,000-plus-follower Abhorrent Australian Memes, which lauded Palmer for "naming the Jew". The popular Make America Great Again Memes page also shared the image, proclaiming Palmer was "our guy".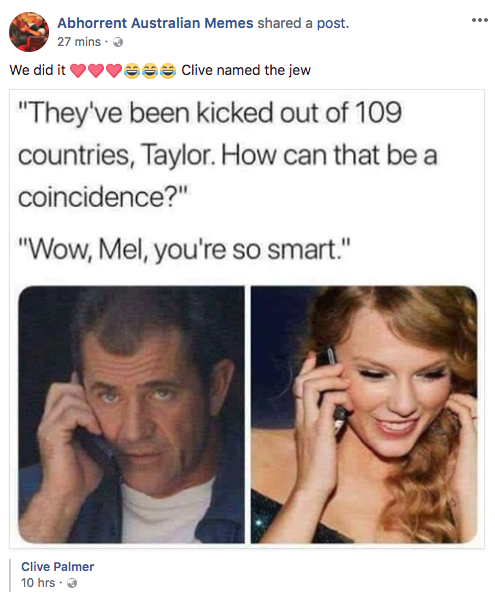 Palmer's contribution to Australia's relatively small – but growing – online trolling movement has mimicked the atmosphere on the internet in the United States in the lead-up to the 2016 presidential election.

Palmer's recognisable thumbs-up grin has been spotted in multiple states around Australia recently, as he ramps up his "Make Australia Great" advertising campaign.
BuzzFeed News has contacted Clive Palmer's Palmer United Party for comment.
Do you have more information about Clive Palmer's Facebook group or his potential return to politics? Email this reporter at bradley.esposito@buzzfeed.com