Four-year-old Christopher lives with his mother, Anilu, in Las Vegas. He's also a pretty big fan of Obama, although he doesn't really understand what the whole ~presidency~ thing means.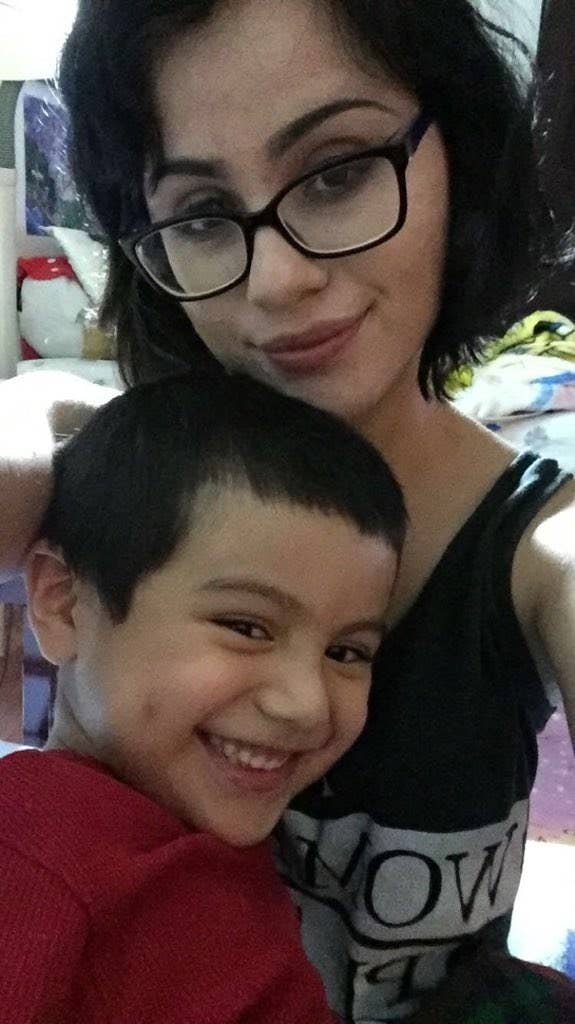 On Sunday, Anilu was explaining to Christopher that Obama's time as president of the United States was coming to an end. Christopher didn't want to hear a word of it, and people all over Twitter are sharing his reaction to the news.
Anilu's video has racked up tens of thousands of retweets since Sunday.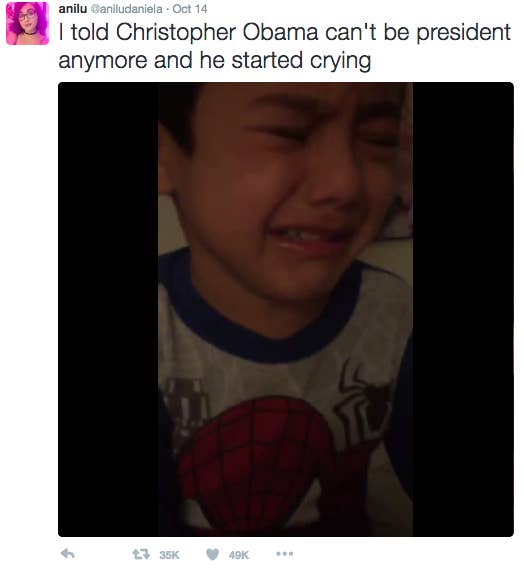 Anilu said Christopher doesn't really understand what Obama's job is, just that he's "the boss of the US".