Chinese teens and swim fans are trolling an Australian news reporter after she accidentally called Chinese swimming star Sun Yang "one of the Chinese cheats" instead of "stars."
During the station's live Olympic Games coverage, reporter Amanda Abate was covering the recent controversy surrounding Australian swimmer Mack Horton and rival Sun Yang when she labelled Sun "one of [China's] cheats."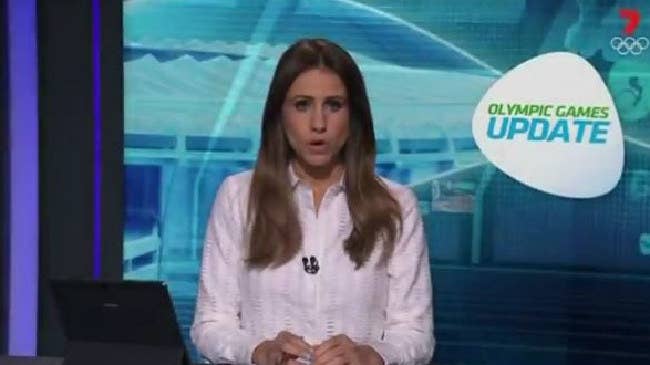 "I definitely didn't mean that, but look everyone, it is a talking point," she said after being corrected by her co-host.
While her mentions are filled with abuse and snake emojis, Abate is maintaining her innocence, saying it was nothing more than a mistake.
Chinese swim fans have targeted multiple people since the Olympics kicked off, notably Australian Mack Horton after he claimed Sun Yang was a cheat, as well as French swimmer Camille Lacourt, who said Yang "pisses purple".
You can watch Channel 7 news footage of the slip-up here.