The humble Chiko Roll, Australia's greatest snack, has finally been acknowledged in the art world.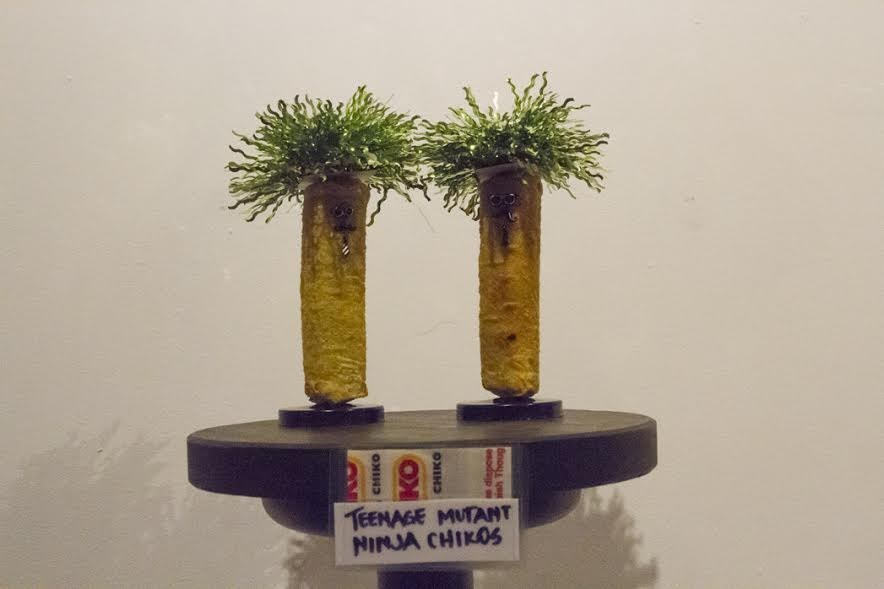 The Get One Into Ya exhibit is being held in Castlemaine, northwest of Melbourne, in the CASPA Gallery. There's hope that the artworks will help cement the Chiko Roll's place in Castlemaine folklore and clarify that the Chiko Roll did indeed originate in Castlemaine.
Opening on the 4th of September, the exhibit features sculptures, photomontages, and artworks - all of which commemorate the ~power~ of the almighty Chiko.
In an extensive description of the exhibit, artist Peter Milne uses his opportunity to discredit other country towns that have tried to claim the Chiko Roll as their own.
"Every citizen of Castlemaine shares in the eternal shame that we didn't even put in a claim of our own or raise a voice in protest as those imposter cities stole our cultural property right out of our hands."
"Castlemaine got shafted in this deal and we only have ourselves to blame."
Some of the sculptures are more playful and work with the already-made structure of the roll to make new representations.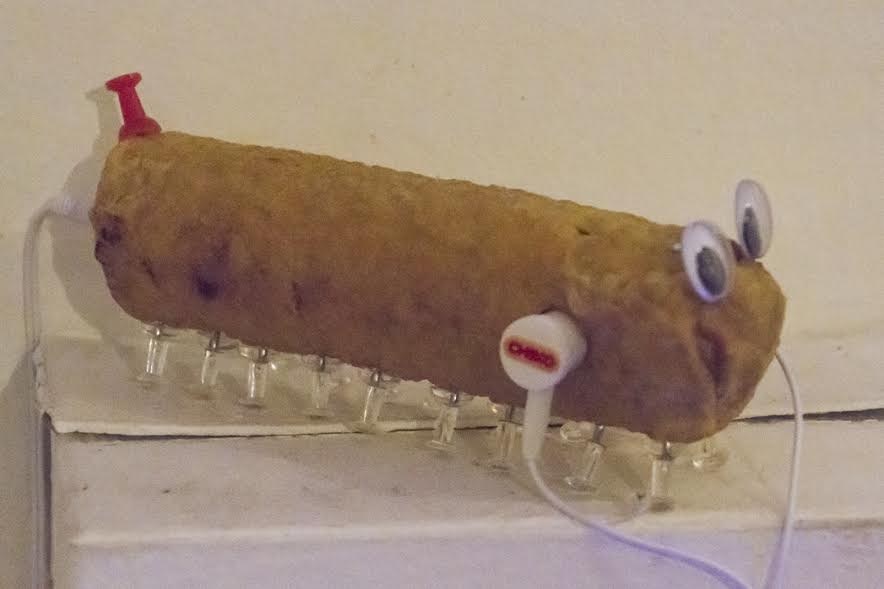 While others commemorate real-world events.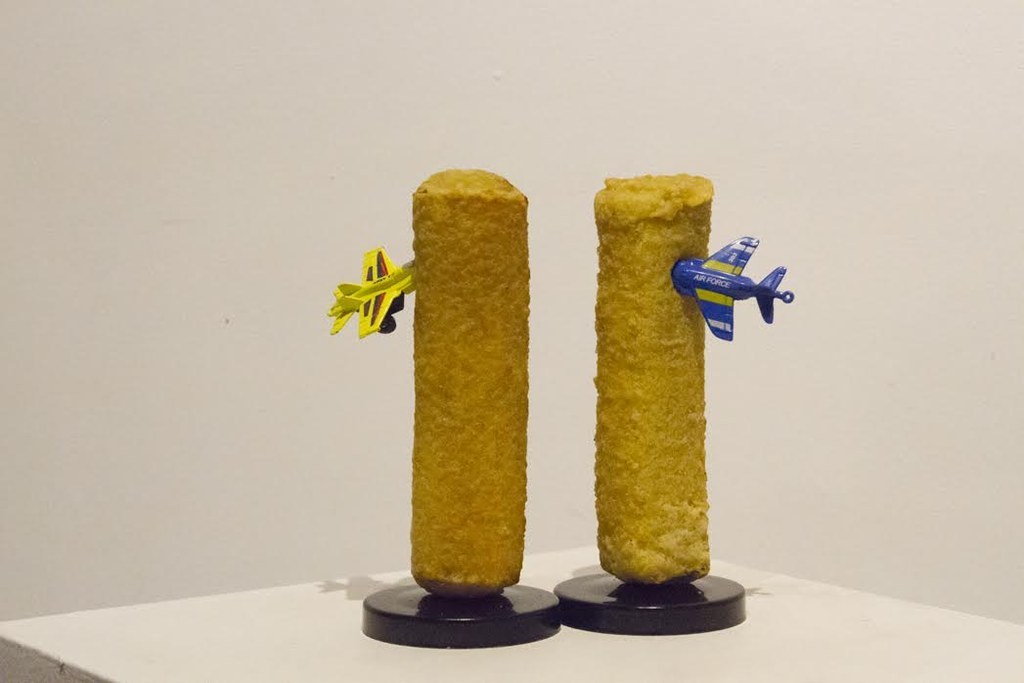 It is alleged that the humble Chiko Roll, eaten at footy grounds everywhere and a popular beachside snack, was first thought of outside the Richmond Football Club.
Frank McEncroe, a Castlemaine native, got the idea in the 1930's after watching a chinese chicken chop-suey vendor. A deep-fried, rigid, and easier to eat evolution of this was later introduced by McEncroe, something he called "McEncroe's Chicken Roll."
Truly, the art world has delivered.
Looks like there are no comments yet.
Be the first to comment!