People Are Searching For The Person Who Allegedly Pushed A Cat's Head Into Wet Cement
BuzzFeed News has spoken to a builder who claimed it's all an accident.
This is Frank the cat. A Facebook post asking for help locating the person who allegedly pushed Frank's head into wet cement has gone viral overnight.
As the post gained momentum, there was plenty of public outcry and anger about what had happened to Frank.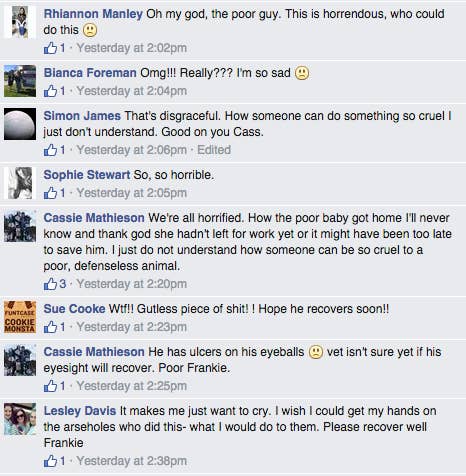 However, as the hunt for the culprit continued, some came forward to say the real story was much different.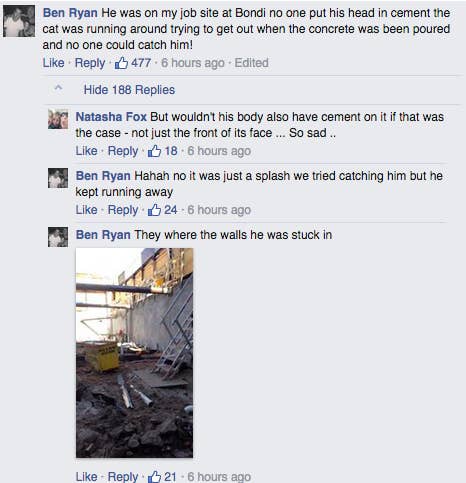 Frank may lose his eyesight as a result of this incident, after having his eyes, nose, and mouth cemented shut.
BuzzFeed News has reached out to the owner of the cat for this story.