The Houston Astros claimed the 2017 World Series on Wednesday evening, defeating the LA Dodgers 5-1 in Game 7 of a heart-stopping series.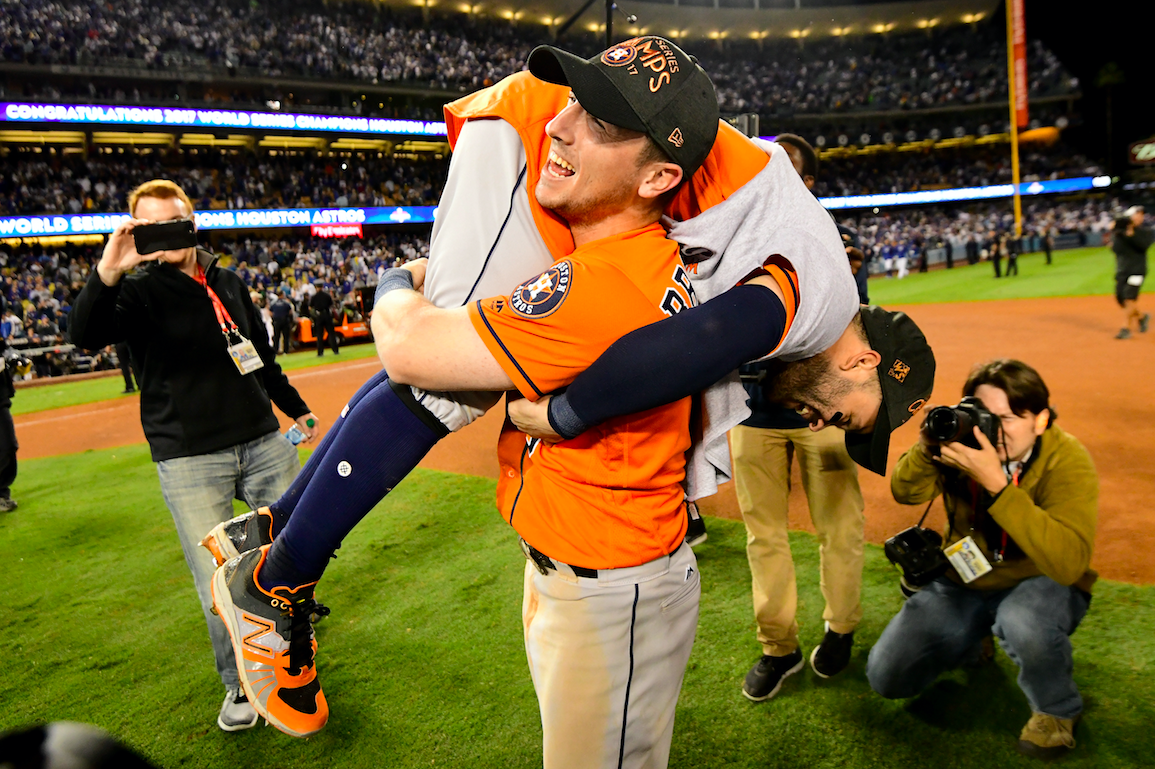 Shortly after winning, Houston Astros player Carlos Correa took it upon himself to surprise his girlfriend, Miss Texas USA Daniella Rodriguez, with a ring of her own — and a big ol' diamond one at that.
Breaking from an interview with Fox Sports, Correa turned to Rodriguez, who was standing near him in the crowd, and asked her to marry him.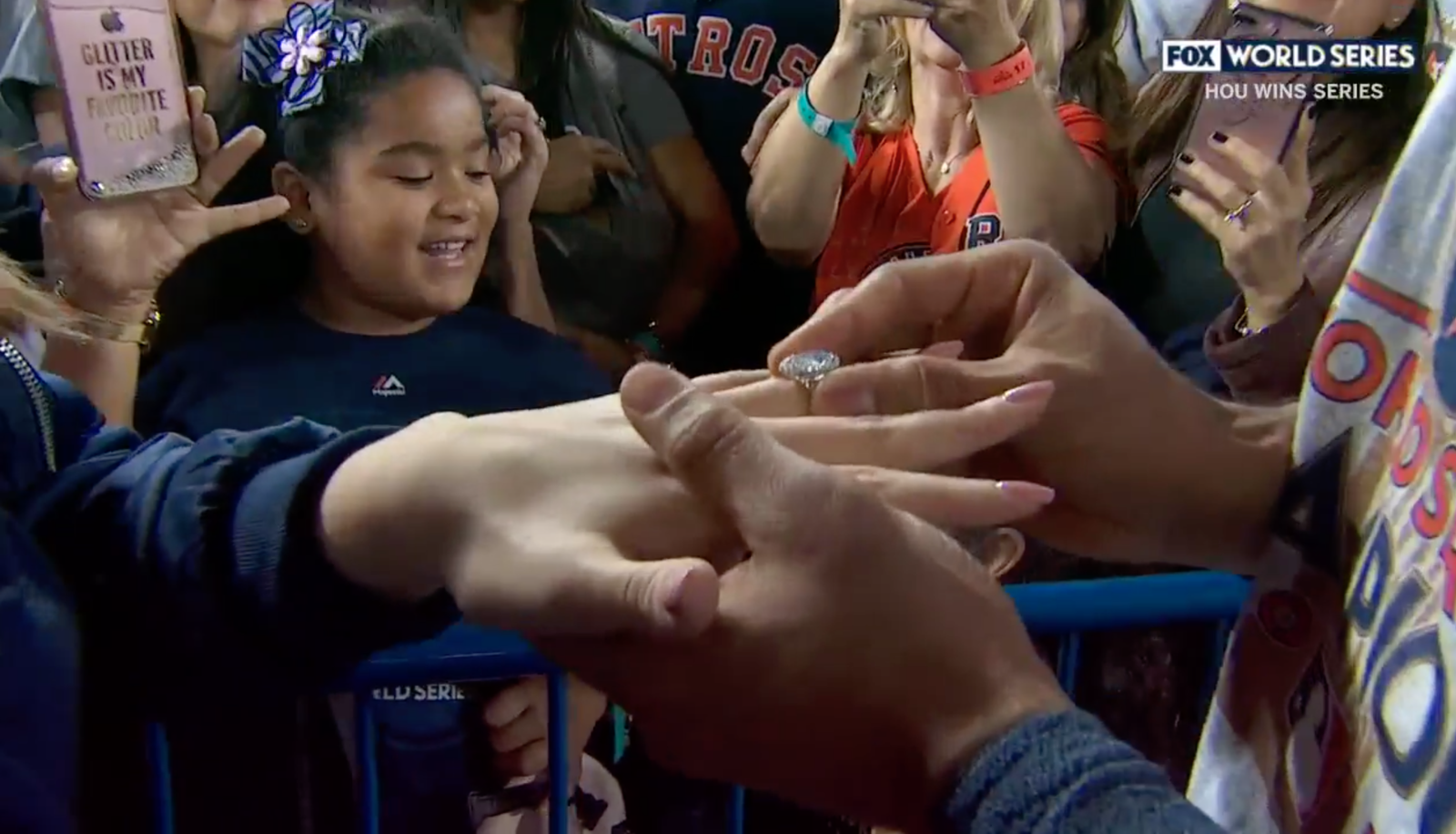 There was a lot of dramatic kissing and "oh my Gods" and, in the end...she said "yes."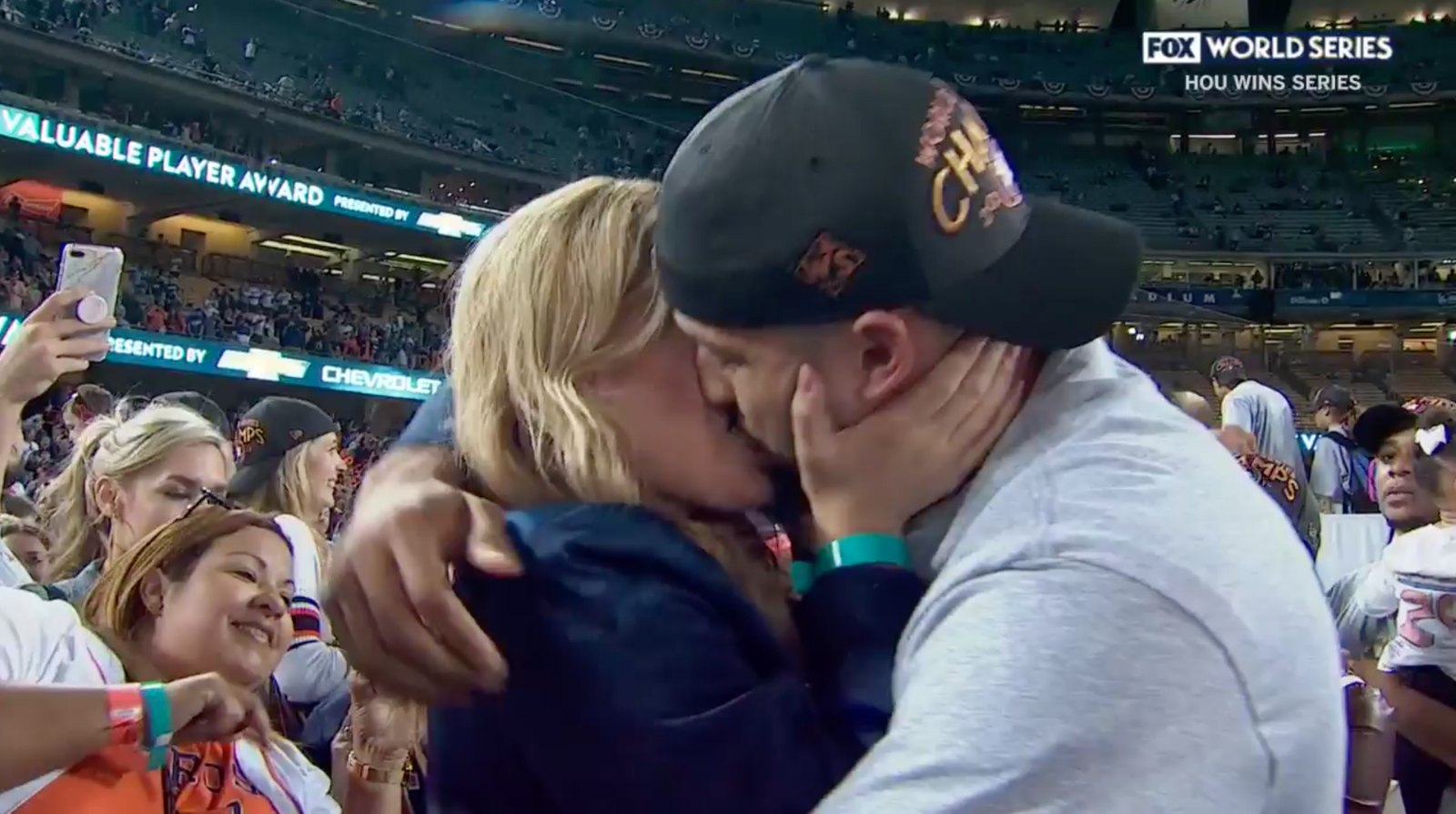 You can watch the whole heartwarming moment right here: